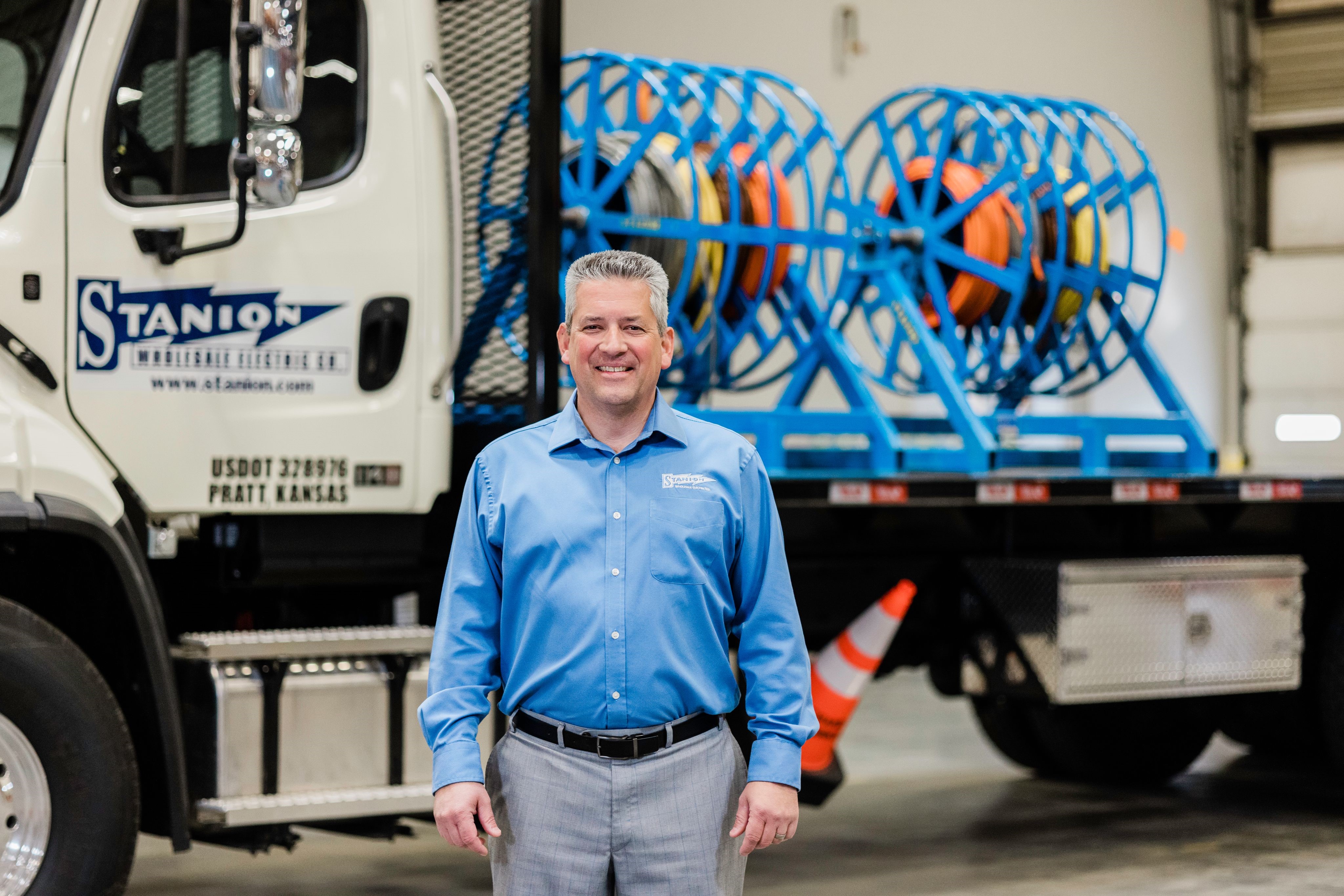 Encore Wire shares success working with AD member Stanion Wholesale Electric
August 8, 2022
Encore Wire recently met with AD member, Stanion Wholesale Electric Co., in Kansas City, KS and discussed the details of the long-standing partnership. The Companies' mutual successes in the market proves there is power in partnering together. With Encore Wire's extensive product offering and Stanion's wire service center capability, Stanion just completed its largest commercial job in Kansas City, to date. Together, Encore Wire and Stanion can provide a strong resource in which contractors can find value when it comes to outperforming the market and staying ahead of the competition. 
On this project, Encore Wire shipped copper THHN SuperSlick Elite® colors to the Stanion service center and to the jobsite, releasing material from a 6-month copper contract. The project timeline and locking in copper early made releasing on-time orders matching the job schedule a reality. Together, these AD members have the resources to support contractors in the market and provide unbeatable service.
As a long-time partner of over 20 years, Stanion offered insights as to why Encore Wire is a reliable partner of choice. Marc Stinson, Vice President of Sales, stated "The amount of inventory Encore Wire has, the quick lead time, the location being in McKinney, TX, and great service allow for us to replenish inventory very quickly".  
The Stanion sales team talks about the value of doing what you say you will do, and delivering. "Encore Wire has always kept their word with us", the team says. "That accessibility is invaluable." 
Together, with the benefit of Encore Wire and Stanion Wholesale Electric's capacity and ability to serve the market, the team provides the strength and resilience needed to be successful. The value of Encore Wire's quick shipping times and deep inventory allows for flexibility and confidence that large projects can be completed on time.  
Encore Wire is a leading manufacturer of a broad range of electrical building wire for interior wiring in commercial and industrial buildings, homes, apartments, and manufactured housing. The company is focused on maintaining a high level of customer service with low-cost production and the addition of new products that complement its current product line. To learn more about Encore Wire, its products and culture, visit encorewire.com, YouTube, Facebook, LinkedIn, Twitter, and Instagram. NASDAQ: WIRE