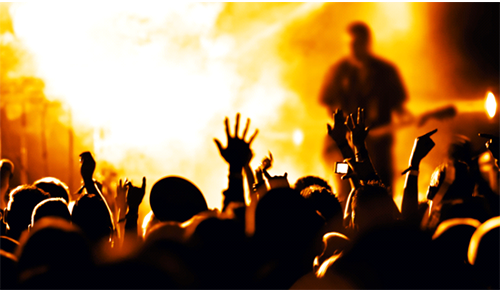 HR trends & challenges part 3: recruiting tomorrow's top talent right out of school
December 10, 2019
This is article three in a 5-part series on recruiting trends and industry insights. Each article will focus on key areas affecting HR professionals and senior executives. Data referenced in each article comes from a recent GRN survey of C-Level and HR executives and is meant to help readers benchmark their own company with other AD members and position themselves for success. To go back to the second article, click here. 
College hires aren't happening at the rate they should be in the distribution industry and this can present a serious problem as your workforce ages. How can we get this generation excited about the opportunities within our industry?
Data from a recent GRN distributor survey pinpoints some of the reasons that companies haven't made a bigger commitment to bring on college hires. Whether it be the commitment in time of attending college fairs, time needed in the interview and testing stage or the lack of commitment to onboarding and mentoring, time and resources seem to be the key factors to making the full commitment to recruiting, training and retaining college hires. 
In addition, our candidate survey shows what recent college grads find most important when they are looking for employment. Specifically, they are very focused on starting salary and company culture.
Our data also shows that the majority of companies have little to no formal recruitment process to attract top talent right out of school. Although some attend college fairs and interview on campus, those companies are in the minority. Even those that put forth effort make very few college hires and retention is a concern. Unlike their national competitors, many independent distributors do not have formal programs in place to attract, recruit and retain college talent. All three of these phases are different and deserve mentioning as critical to success.
GRN survey data depicts the current status of the industry. Almost 60% of all surveyed distributors do not recruit on campus. When they do recruit on campus, a broad cross-sectional group participates. But almost 80% of respondents had no formal training program for these new hires once they stepped into the role. Some key statistics from our survey:
47% have some type of an internship program
57% of programs were managed by management or "in-the-field" by a staff level employee located at a branch in which the new hire was placed
Only 43% of respondents recruit on campus. The company is represented by HR, young employees or branch managers.
Many go for community / university relations, visibility and to "collect resumes."
Only 23% have formal college training programs
This data supports a growing industry issue. If companies are not serious about bringing new grads into their organizations, they will have no bench strength trained "their way" by "their methods". New talent will come into their organizations from other companies and those people may have to undo what they learned elsewhere and have to relearn new systems, the company culture and their customers. This will slow the employee's learning curve and the revenue-generating ability. These facts point to the need to advance formal training and recruitment for college grads to help spark the next generation of industry leadership.
So, what are distributors doing to attract new talent right out of college?
Successful models that we see have a college hiring champion within the company and a formal rotational program for sales and/or branch management development. The distributors that take it seriously reap the benefits of building their bench strength and developing their future leaders.
In Part 4 of this series, we will discuss how to become the workplace of choice.
About the author: John Salvadore is the founder and managing partner of GRN Coastal, a full-service recruitment company. You can reach John at Jsalvadore@grncoastal.com or visit their website at www.grncoastalrecruiters.com.