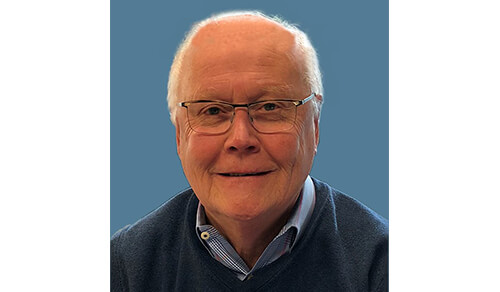 William W. Marshall to Lead U.S. Sales for Leviton Lighting
January 28, 2019
Leviton Lighting's consolidated sales teams will report to Marshall, who will continue to grow the Birchwood Lighting, ConTech Lighting and Intense Lighting brands.
Melville, N.Y., Jan 16, 2019 – Leviton today announced that the consolidated sales teams of its various U.S. Lighting companies will report to William W. Marshall, senior vice president of Distribution Sales and Marketing. In this new role, Marshall is charged with driving the sales initiatives for Leviton's three domestic lighting brands – Birchwood Lighting, ConTech Lighting and Intense Lighting – in addition to his existing responsibilities of overseeing overall wholesale sales.
"Bill is a Leviton leader and industry veteran who continues to play a key role in attaining the broad revenue goals for the company," said Daryoush Larizadeh, president and chief operating officer for Leviton. "With two decades of experience in the lighting business, Bill brings a strong understanding of electrical distribution, end user customer needs and national accounts."
Working directly for Marshall will be John LaMontagne, vice president of Sales for Leviton Lighting. Bill and John will continue to strengthen each individual lighting brand with creative business opportunities, cohesive distribution policies and exceptional customer support.
About Leviton Lighting
Leviton Lighting provides professional lighting and wireless control solutions for architectural, commercial, and residential applications throughout North America and the United Kingdom. The diverse lighting portfolio consists of innovative products from four distinct lighting hardware brands which are Birchwood, ConTech, Intense, JCC, and their fifth controls platform brand, Intellect. Each individual brand offers quality lighting and an integrated control solution developed for specifiers, distributors, and end-users. For more information about Leviton Lighting solutions, visit: www.leviton.com/lighting.
About Leviton
Every day, Leviton is engineering possibilities that make the future happen, meeting the needs of today's residential, commercial, and industrial customers globally. From electrical, to lighting, to data networks, and energy management, Leviton develops thoughtful solutions that help make its customers' lives easier, safer, more efficient and more productive. Driven by its commitment to its customers, the ingenuity of its employees and the safety and quality of its products and solutions, with Leviton, the FUTURE IS ON. For more information, visit www.leviton.com, www.facebook.com/leviton, www.twitter.com/leviton, or www.youtube.com/Levitonmfg.