Awards
Celebrating the Entrepreneurial Spirit, The AD Spirit of Independence awards honor the commitment our members and supplier partners have made to independent distribution and the entrepreneurial spirit that drives them to stay ahead of the curve. We celebrate their pride, passion and purpose to outperform the market, grow their business and serve others.
To nominate your company for an AD award, login to our private website and click on the Meetings header.
AD Honorees
Congratulations to all of our winners who personify the power of our partnerships. As strong as we each are alone, together we are stronger. Together, we win.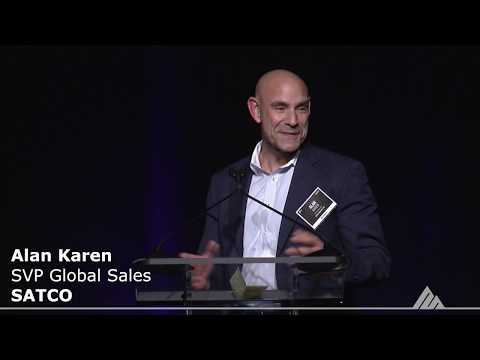 AD Electrical US Supplier of the Year for Greatest Percentage Growth
SATCO Products, Inc., 2021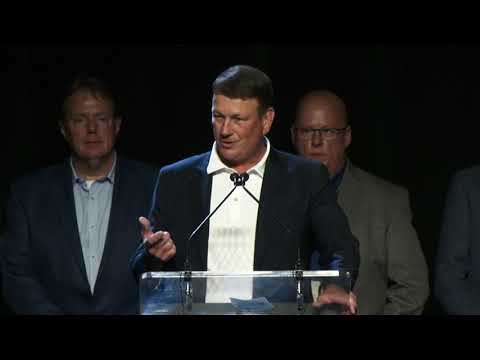 AD Electrical US Best Conversion Award
Locke Supply Co. & Siemens, 2021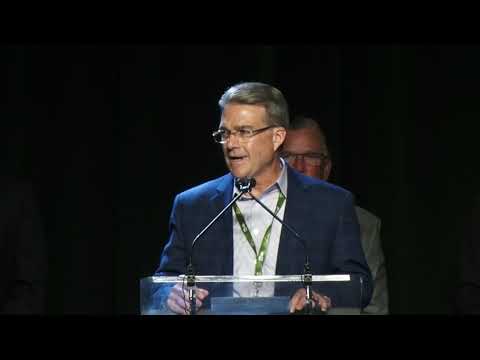 AD Electrical Giving Back Award
Kirby Risk Corporation, 2021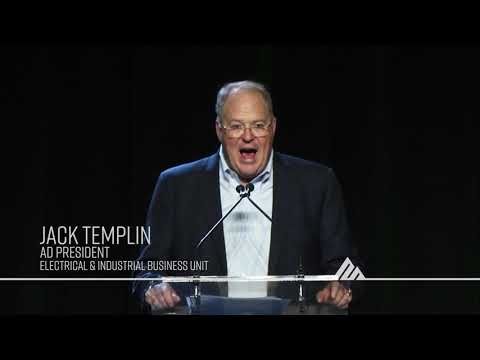 AD Electrical Best Workplace Recognitions
Alen Intelligent, Atkore, Bricos, Klein Tools, Kirby Risk, Risoul & Schaedler Yesco, 2021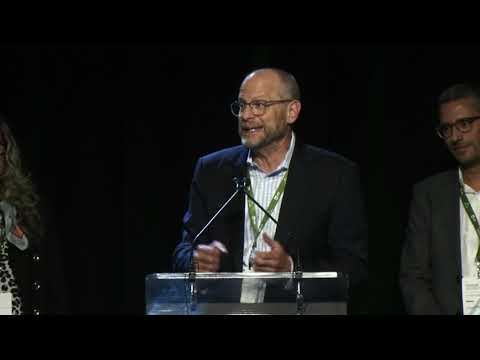 AD Electrical US Tier 1 Supplier of the Year Award
Mersen, 2021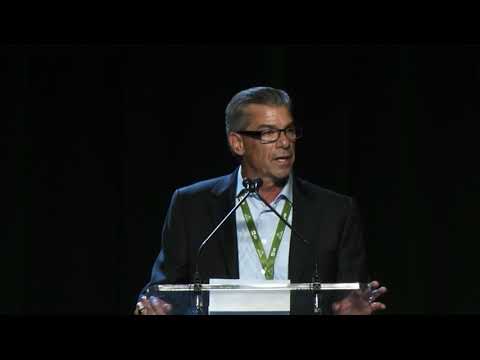 AD Electrical US Tier 1 Member of the Year Award
Bell Electrical Supply, 2021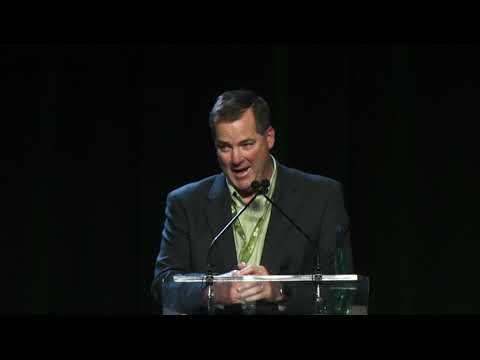 AD Electrical US Member of the Year for Leadership
Jeff Hockin, Crum Electric Supply, 2021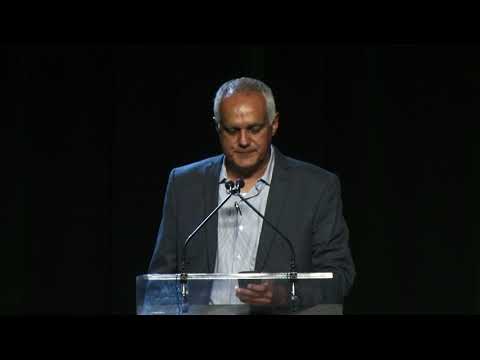 AD Electrical Mexico Member of the Year Award
Gastelum & Gastelum, 2021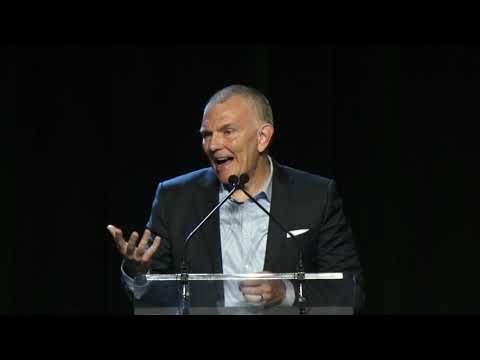 AD Electrical US Supplier of the Year for Marketing Excellence
Atkore, 2021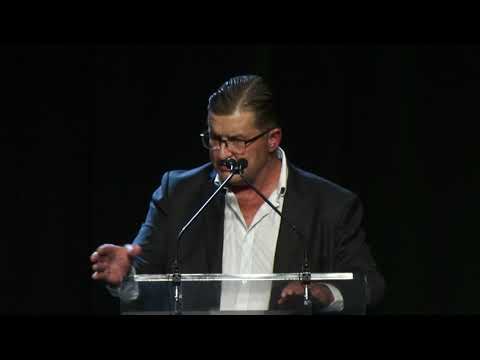 AD Electrical US Tier 2 Member of the Year Award
Main Electric Supply, 2021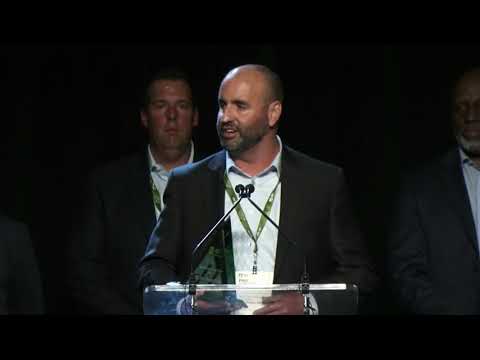 AD Electrical US Tier 2 Supplier of the Year Award
Acuity Brands, Inc., 2021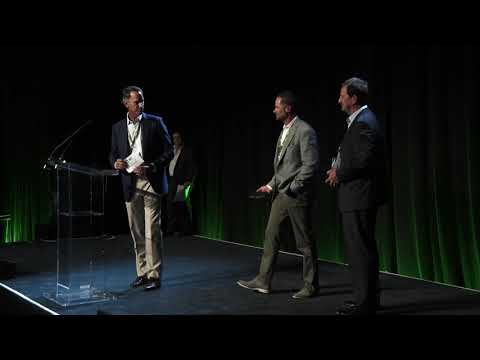 AD Electrical US Best Annual Planning Process Award
The Reynolds Company, 2021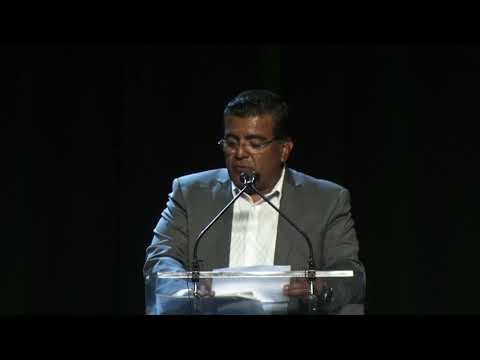 AD Electrical Mexico Supplier of the Year Award
KOBREX, 2021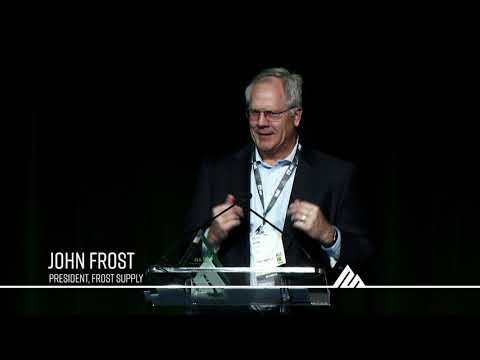 AD Electrical US Member of the Year for Percentage Growth
Frost Electric Supply Co., 2019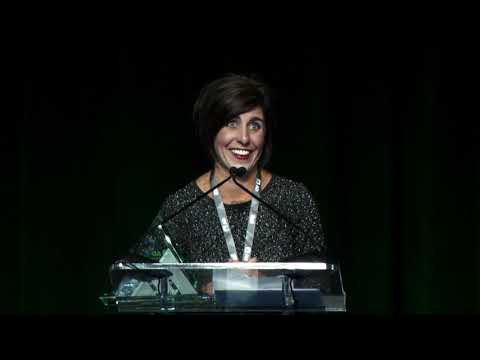 AD Electrical US Member of the Year for Dollar Growth
Schaedler Yesco, 2019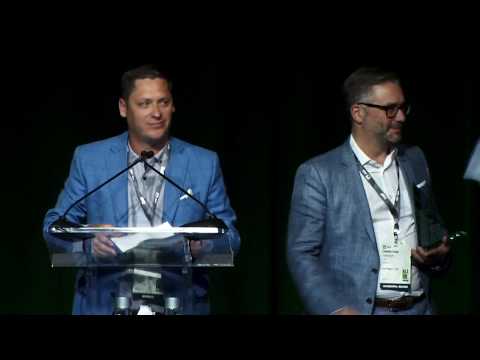 AD Electrical Canada Member of the Year for Percentage Growth
Electrimat Ltee, 2019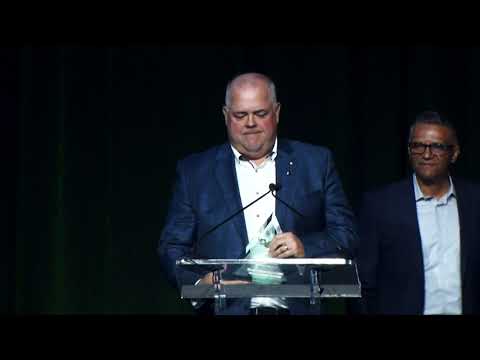 AD Electrical Canada Member of the Year for Dollar Growth
Robertson Electric Wholesale, 2019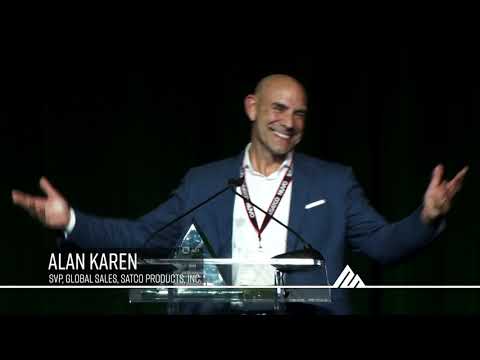 AD Electrical US Supplier of the Year for Percentage Growth
SATCO Products, Inc., 2019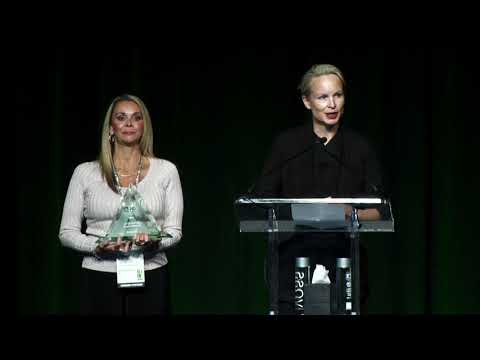 AD Electrical US Supplier of the Year for Dollar Growth
Siemens Industry Inc., 2019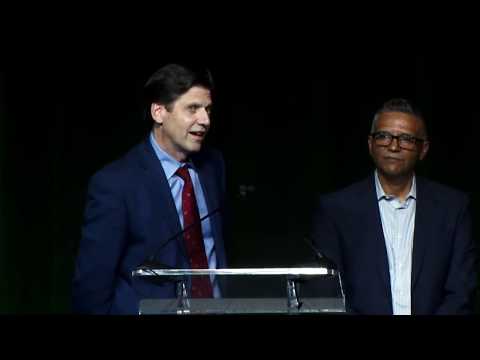 AD Electrical Canada Supplier of the Year for Dollar Growth
Acuity Brands Canada, 2019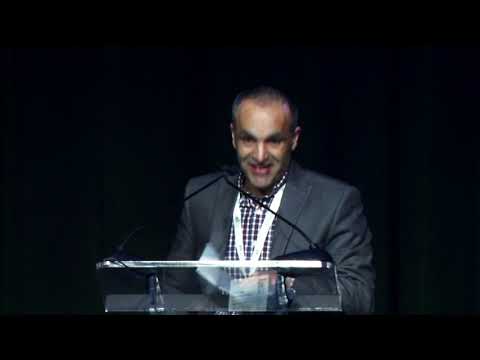 AD Electrical Canada Supplier of the Year for Percentage Growth
Hammond Power Solutions, 2019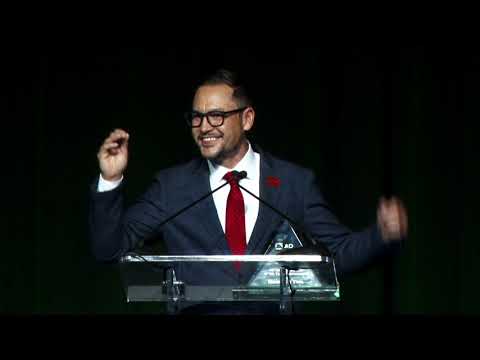 AD Electrical Mexico Supplier of the Year for Performance
Milwaukee Tool Mexico, 2019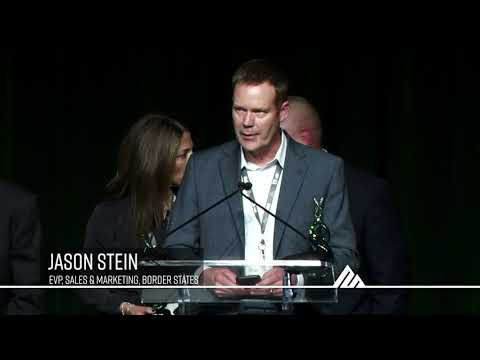 AD Electrical Best Workplace Recognitions
Border States, Bricos, Schaedler Yesco, Van Meter & Werner Electric, 2019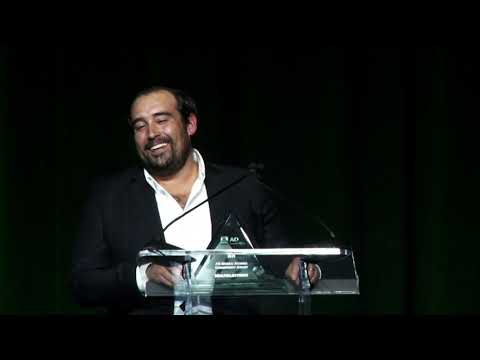 AD Electrical Mexico Member of the Year for Commitment
Multielectrico, 2019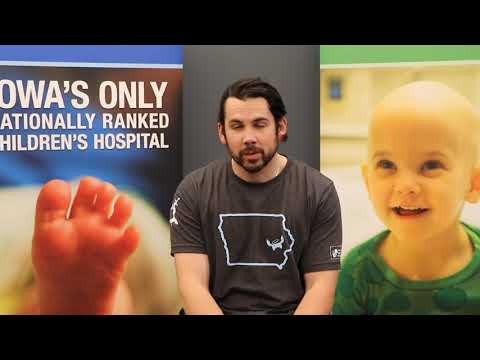 AD Electrical Giving Back Award
Van Meter, Inc., 2019
AD Electrical MVP Award
Prisinnia Longo, Turtle & Hughes, 2019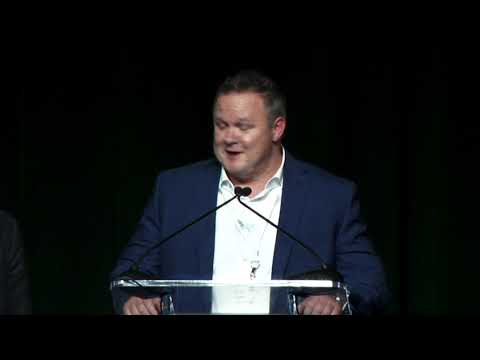 AD Electrical Best Conversion Award
VP Supply Corp & Hubbell Lighting, 2019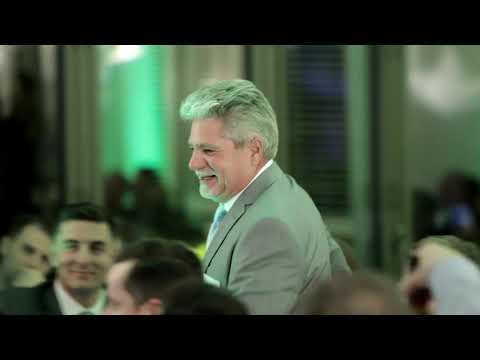 AD Electrical Best Annual Planning Process Award
Main Electric Supply, 2019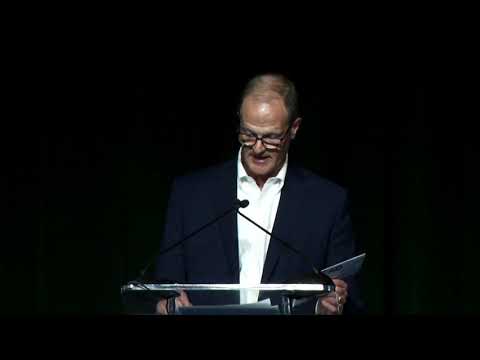 AD Electrical Supplier of the Year for Marketing Excellence
Rittal Systems Ltd., 2019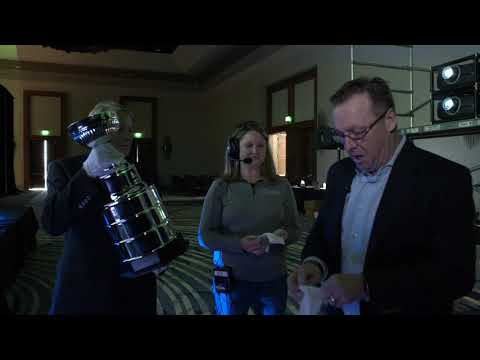 AD Electrical Conversion Cup Award
Network 804, 2019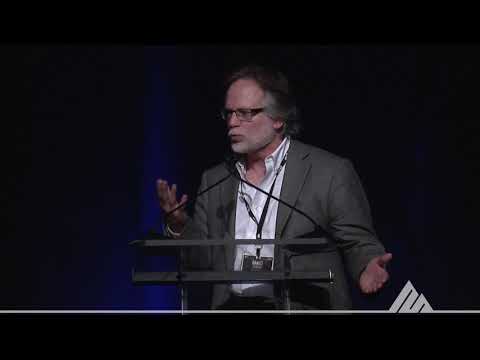 AD Electrical Giving Back Award
ConneXion, 2018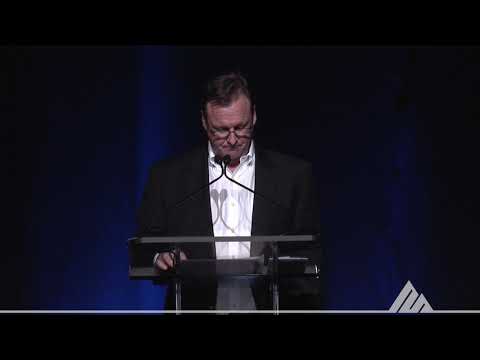 AD Electrical MVP Award
Julie Sferes, Horizon Solutions LLC, 2018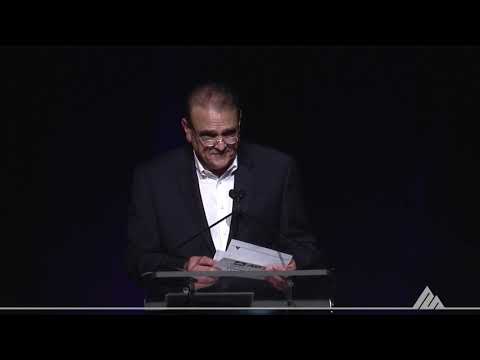 AD Electrical US Supplier of the Year for Greatest Dollar Growth
ABB, 2018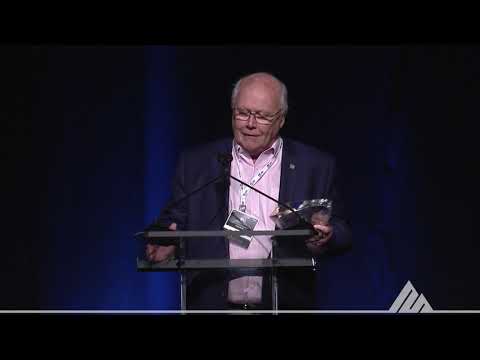 AD Electrical Best Conversion Award
Mid State Supply Company and Leviton, 2018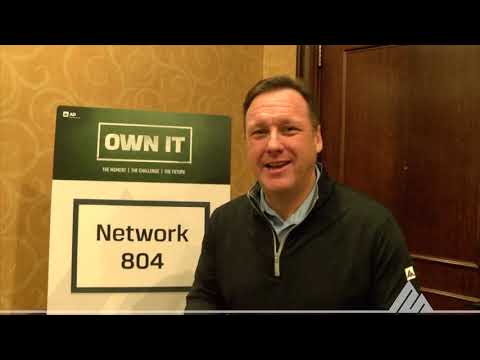 AD Electrical Conversion Cup Award
Network 804, 2018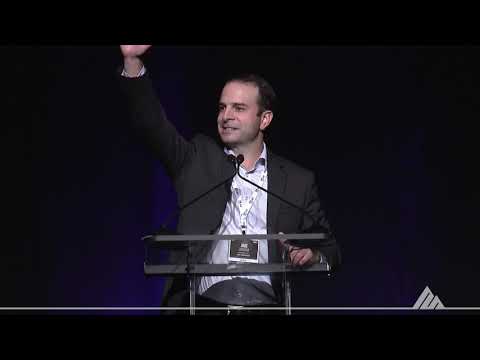 AD Electrical Mexico Supplier of the Year Award
Acuity Brands Mexico, 2018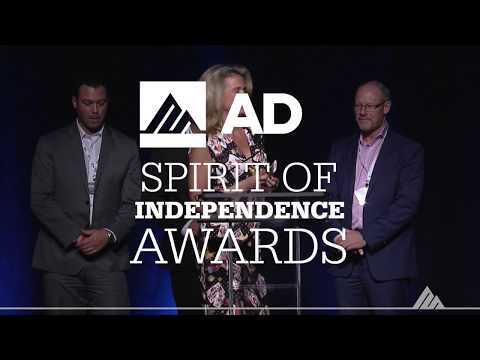 AD Electrical Canada Supplier of the Year for Greatest Dollar Growth
Stelpro, 2018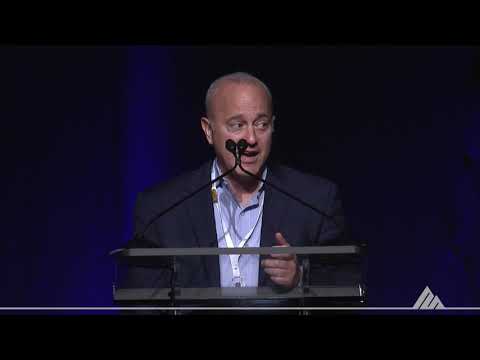 AD Electrical Canada Supplier of the Year for Greatest Percentage Growth
Wattstopper Legrand, 2018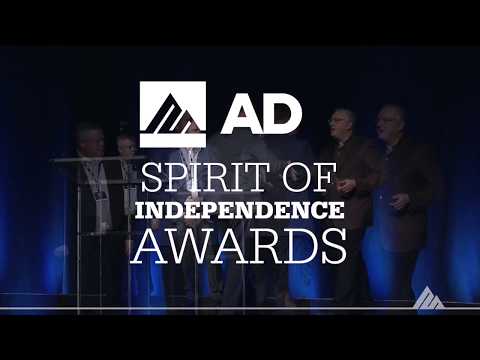 AD Electrical US Member of the Year for Greatest Dollar Growth
Border States, 2018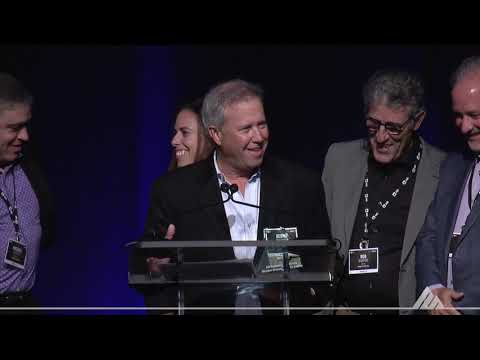 AD Electrical Canada Member of the Year for Dollar Growth
Franklin Empire, 2018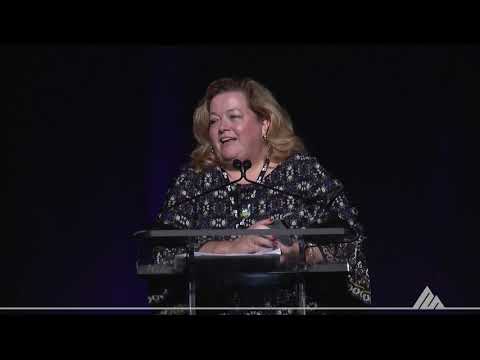 AD Electrical Best Annual Planning Process Award
Van Meter, Inc., 2018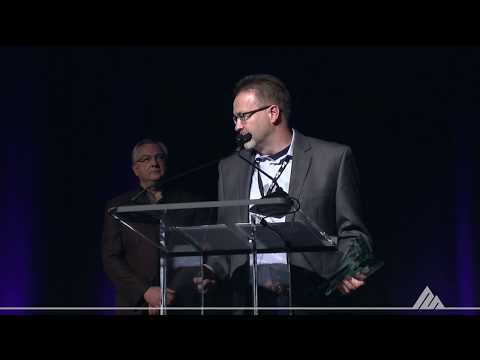 AD Electrical US Member of the Year for Greatest Percentage Growth
Wabash Electric Supply, Inc., 2018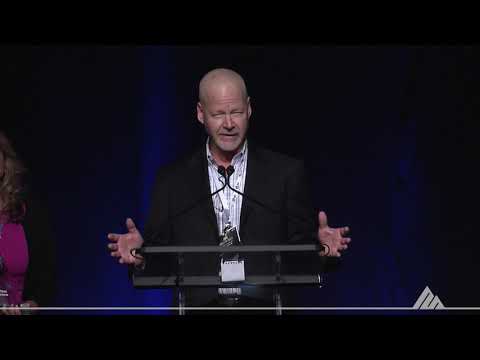 AD Electrical Supplier of the Year for Marketing Excellence
Siemens, 2018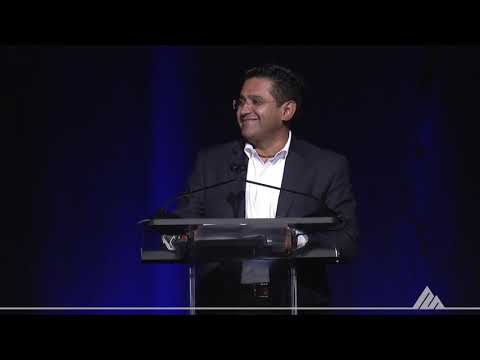 AD Electrical Mexico Member of the Year for Commitment
Grupo Diaz, 2018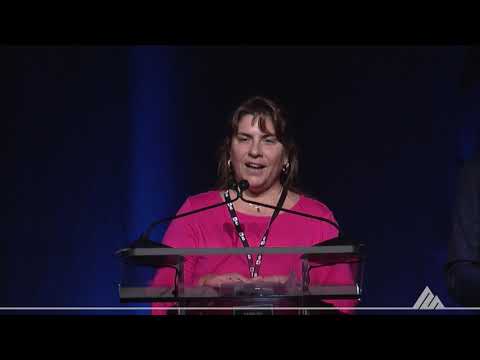 AD Electrical Canada Member of the Year for Percentage Growth
Beaulieu & Lamoureux, Inc., 2018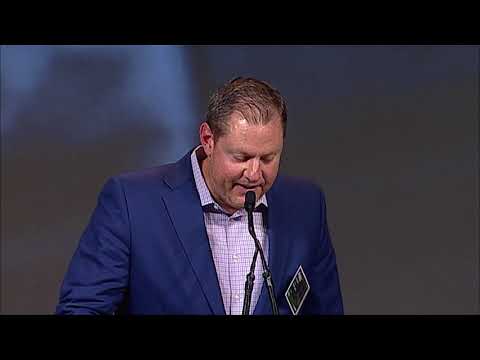 AD US Member of the Year for Performance Over $10 Million
Eckart, LLC, 2017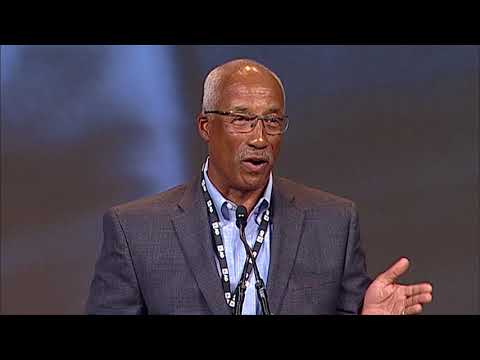 AD US Member of the Year for Performance Under $10 Million
B&S Electric Supply Company, Inc., 2017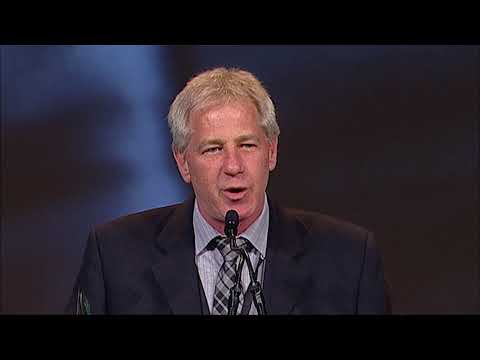 AD Canadian Member of the Year for Performance Under $10 Million
Gimpel Electric Supply Ltd., 2017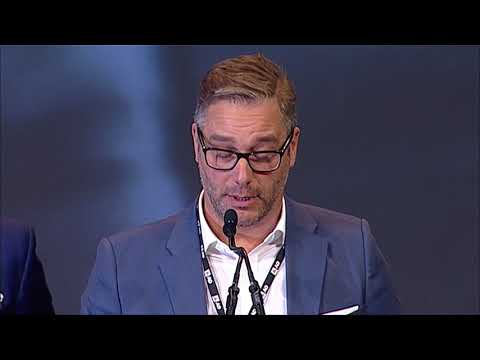 AD Candian Member of the Year for Performance Over $10 Million
Electrimat, 2017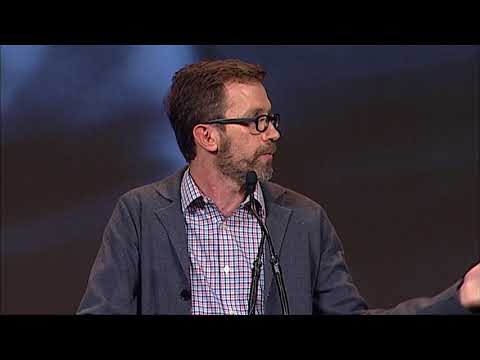 AD Mexico Member of the Year for Commitment
Bricos, 2017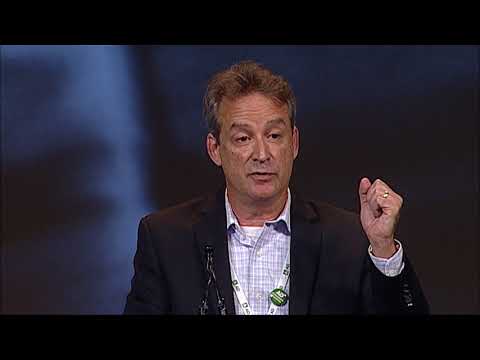 AD US Supplier of the Year for Performance Under $10 Million
Hammond Manufacturing, 2017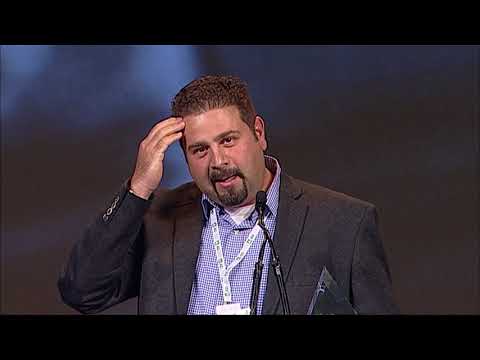 AD Canadian Supplier of the Year for Performance Over $5 Million
Kidde Canada, 2017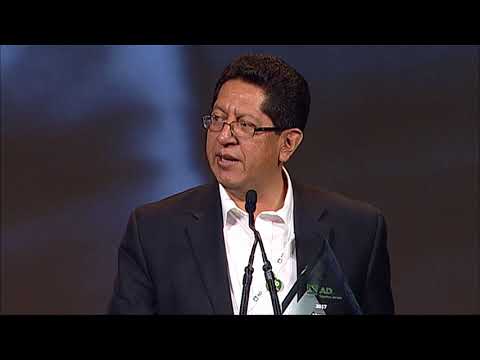 AD Mexico Supplier of the Year
General Cable Mexico, 2017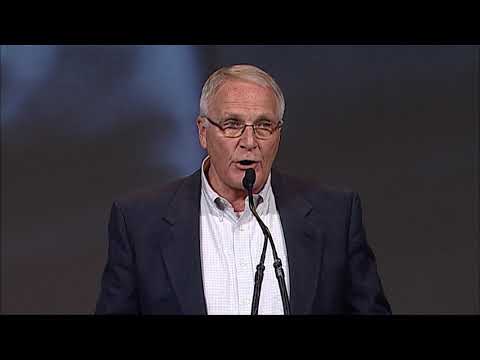 AD Electrical Giving Back Award
Stanion Wholesale Electric Co., 2017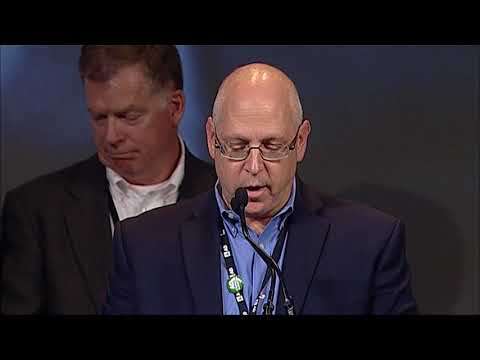 AD Electrical Best Conversion of the Year
Billows Electric Supply & Acuity Brands, Inc., 2017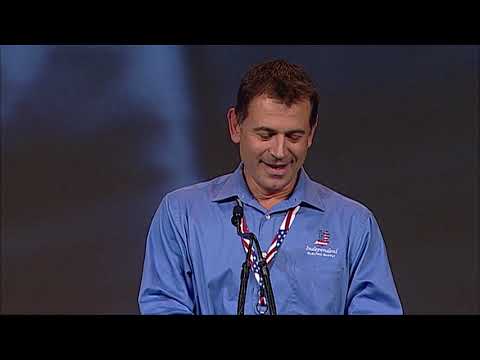 AD Electrical MVP Award
Jeff Cronin at Independent Electric Supply, 2017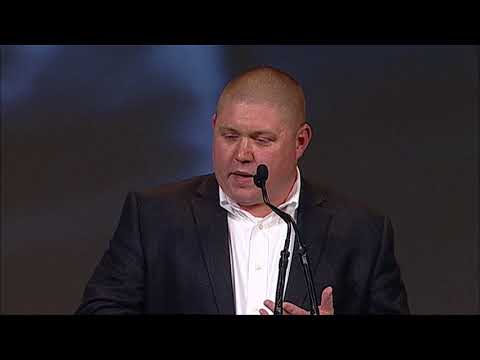 AD Electrical Best Workplace Recognition
Bricos, Electric Supply & Equipment Co., Schaedler Yesco, Standard Electric Supply, Van Meter, Inc., Werner Electric Co. of MN, 2017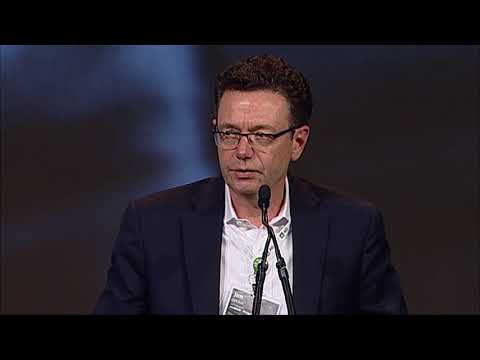 AD Supplier of the Year for Marketing Excellence
Progress Lighting, 2017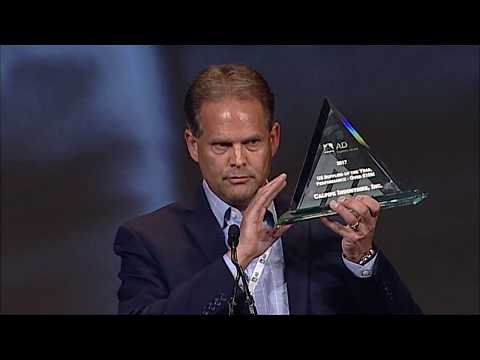 AD US Supplier of the Year for Performance over $10 Million
Calpipe Industries, Inc., 2017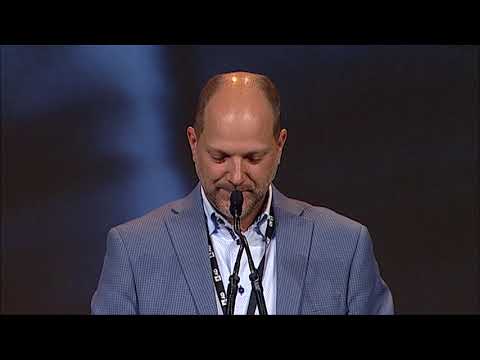 AD Electrical Best Annual Planning Process
Border States, 2017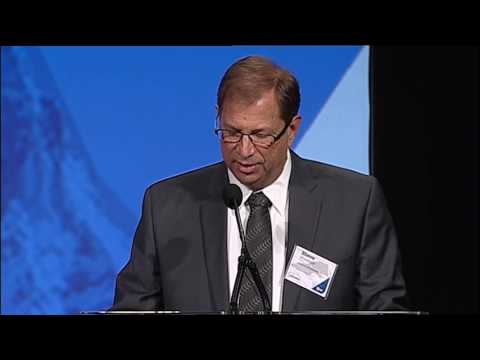 AD Canadian Supplier of the Year for Performance Over $5 Million
Liteline Corporation, 2016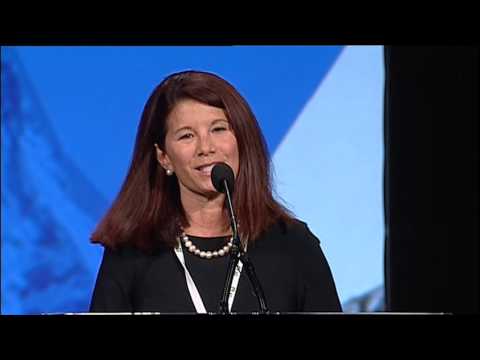 AD Supplier of the Year for Marketing Excellence
Philips Canada, 2016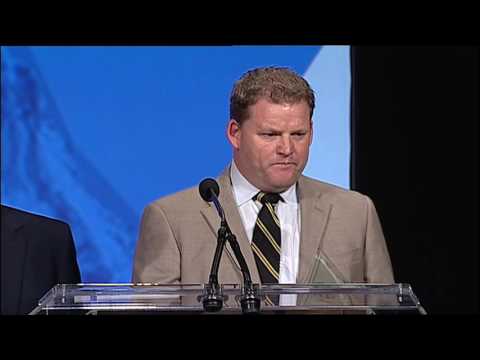 AD US Member of the Year for Performance Under $10 Million
I.D. Booth Inc., 2016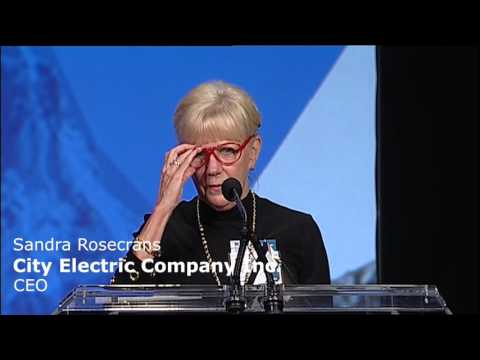 AD US Member of the Year for Performance Over $10 Million
City Electric Company Inc., 2016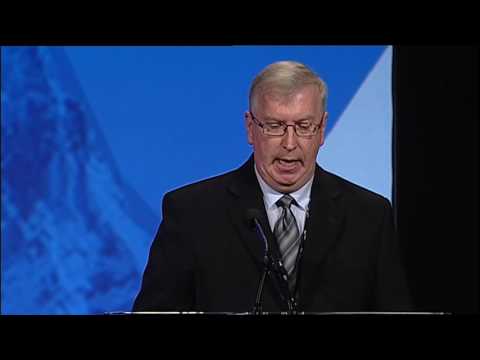 AD Candian Member of the Year for Performance Under $10 Million
Source Atlantic, 2016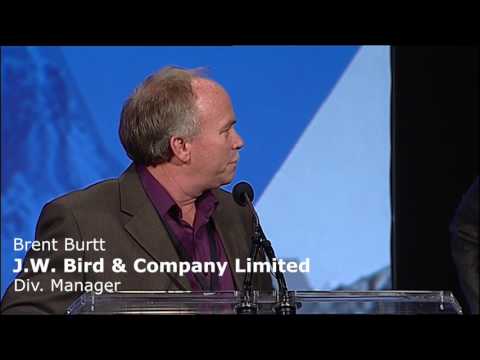 AD Candian Member of the Year for Performance Over $10 Million
J.W. Bird & Company Limited, 2016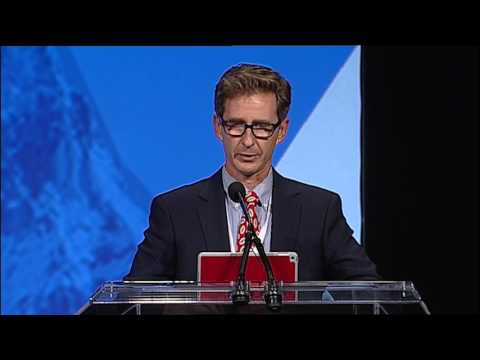 AD US Supplier of the Year for Performance Under 10 Million
American Polywater, 2016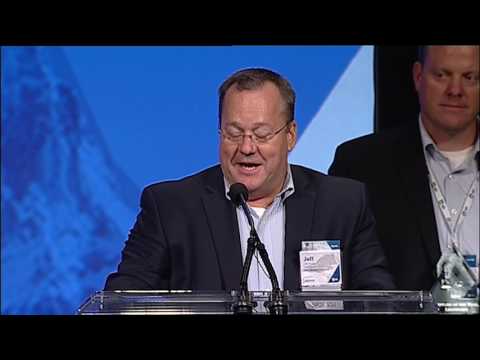 AD US Supplier of the Year Over $10 Million
WattStopper / Legrand, 2016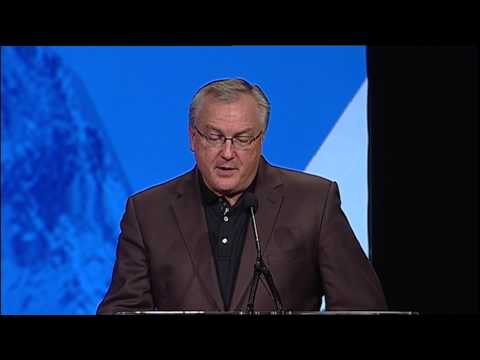 AD Electrial MVP
Lauren Shovein at Van Meter, 2016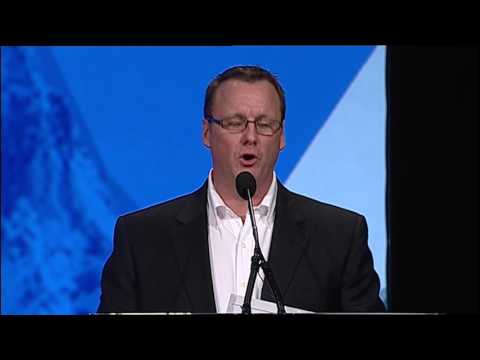 AD Electrial Supplier of the Year for Leadership
Pat Murphy at Juno Lighting, 2016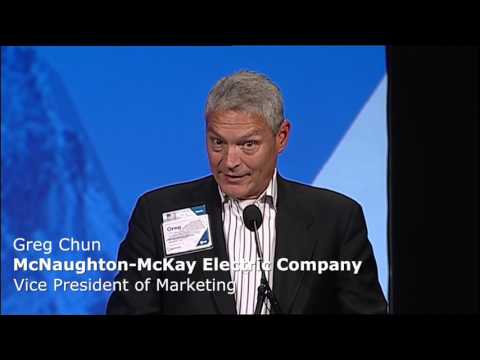 AD Electrical Member of the Year for Leadership
Greg Chun at McNaughton-McKay, 2016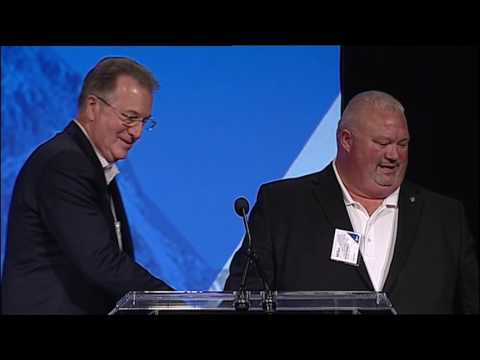 AD Electrical Best Conversion
Stanion Wholesale Electric and Thomas & Betts, 2016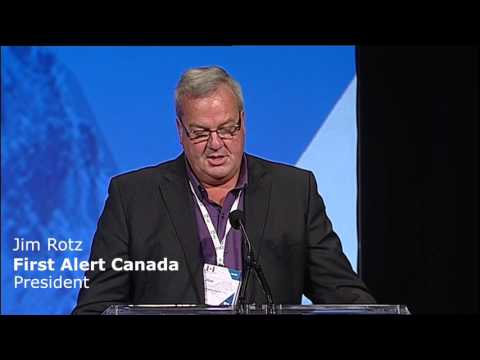 AD Canadian Supplier of the Year for Performance Under $5 Million
First Alert Canada, 2016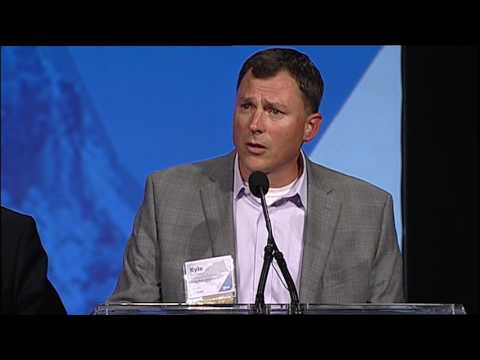 AD Electrical Best Annual Planning Process
Kirby Risk, 2016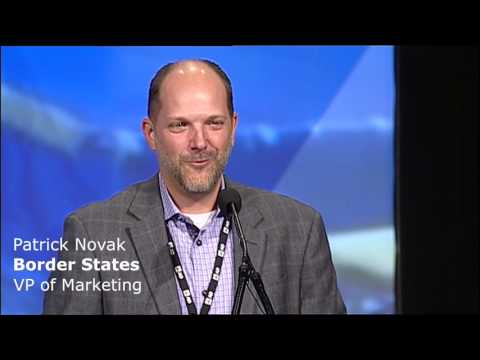 AD Electrical Giving Back Award
Border States, 2016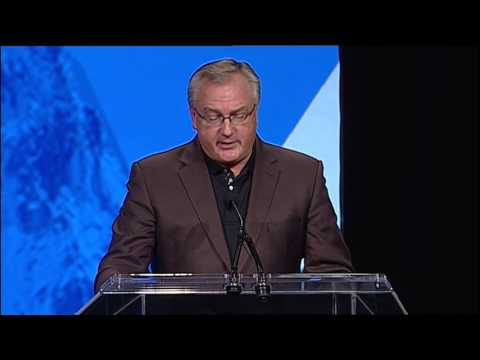 AD Electrical 100 Year Recognition
Steiner Electric, 2016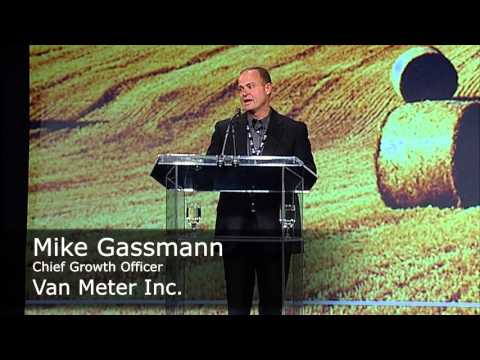 AD Electrical Giving Back Award
Van Meter Inc., 2015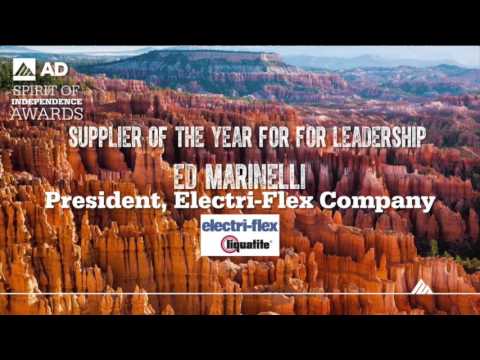 AD Electrical Supplier of the Year, Leadership
Ed Marinelli (Electri-Flex), 2015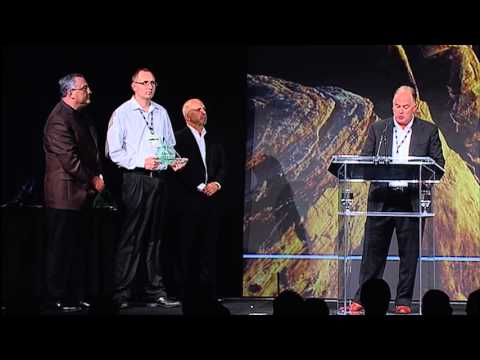 AD US Member of the Year for Performance over $10M
ESC, 2015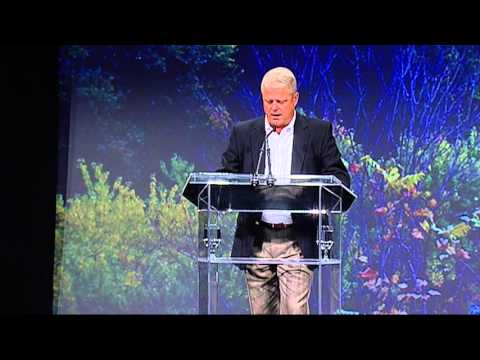 AD Electrical MVP Award
Farrah Mittel (Schaedler Yesco), 2015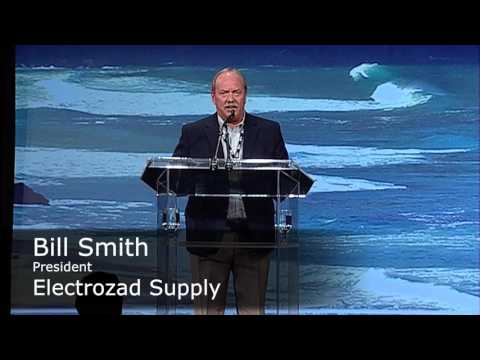 AD Electrical Member of the Year, Leadership
Bill Smith (Electrozad Supply), 2015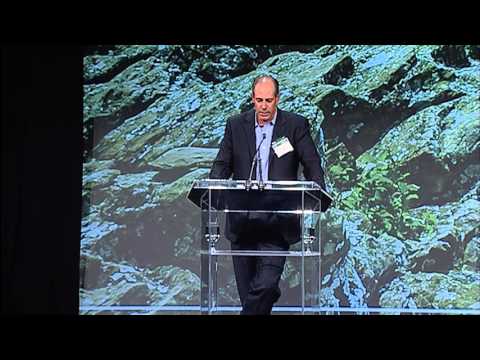 AD Supplier of the Year, Marketing Excellence
Omni Cable, 2015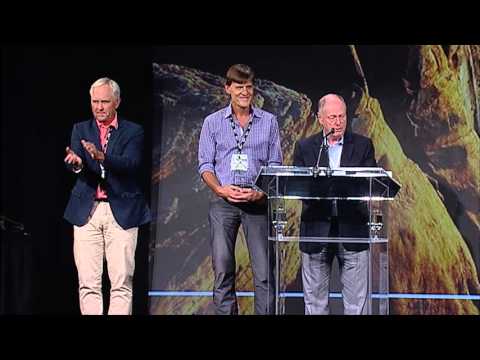 AD Electrical Conversion of the Year
Dominion Electric and Littlefuse, 2015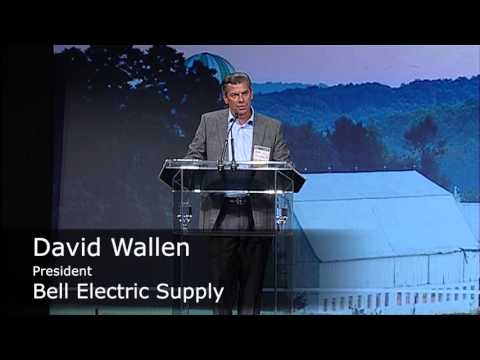 AD Electrical Best Annual Planning Process
Bell Electric, 2015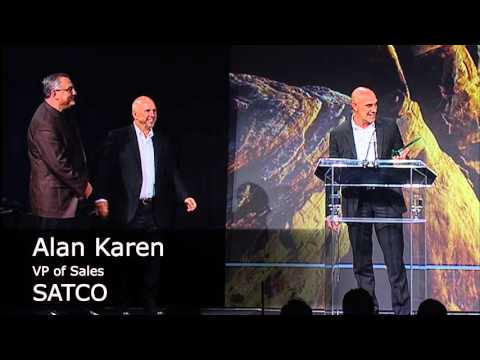 AD Supplier of the Year for Performance over $10M
SATCO, 2015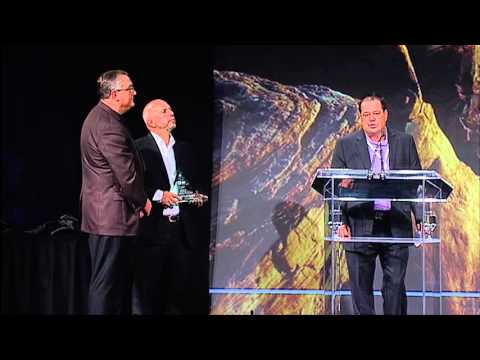 AD Electrical Canadian Supplier for Performance Under $5M
Wheatland Tube Canada, 2015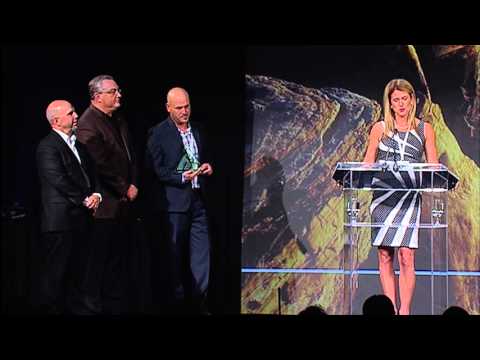 AD Electrical Canadian Supplier for Performance Over $5M
Stelpro, 2015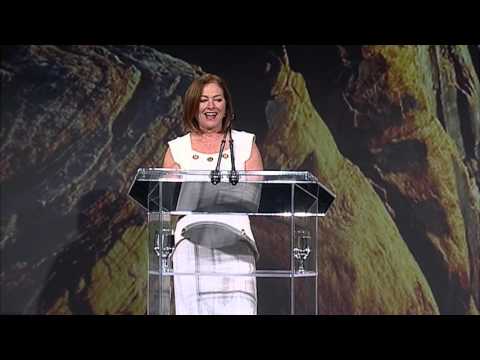 AD US Supplier of the Year for Performance under $10M
RAB Lighting, 2015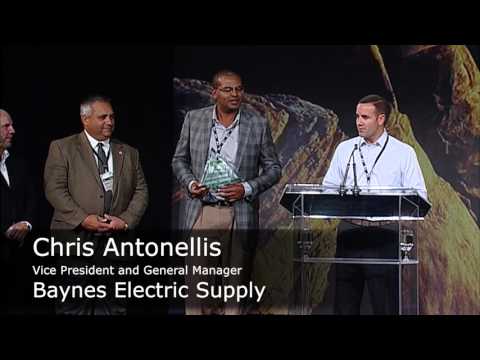 AD US Member of the Year for Performance under $10M
Baynes Electric Supply, 2015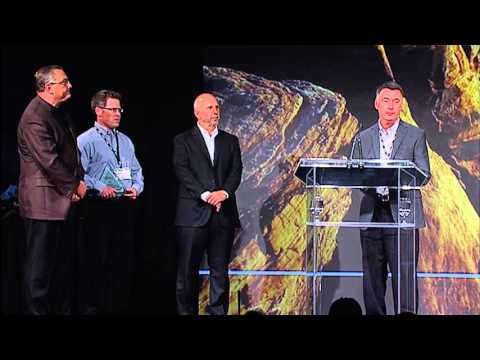 AD Canada Member of the Year for Performance under $10M
Harwell, 2015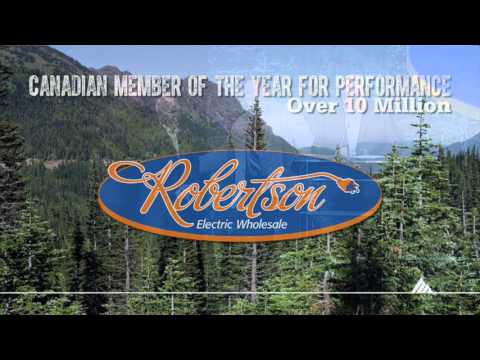 AD Canada Member of the Year for Performance over $10M
Robertson Electric Wholesale, 2015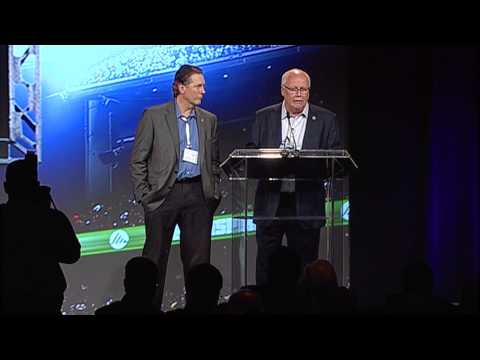 AD Electrical Supplier of the Year, Marketing Excellence
Leviton Manufacturing, 2014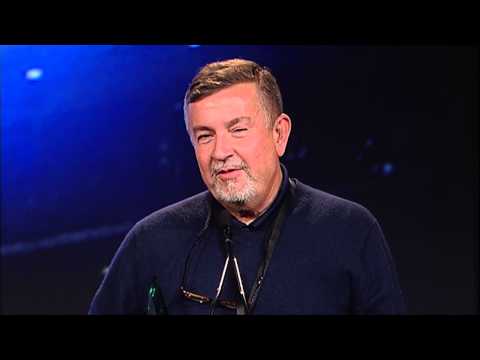 AD Electrical Affiliate of the Year for Leadership
John Spoor (State Electric Supply Co.), 2014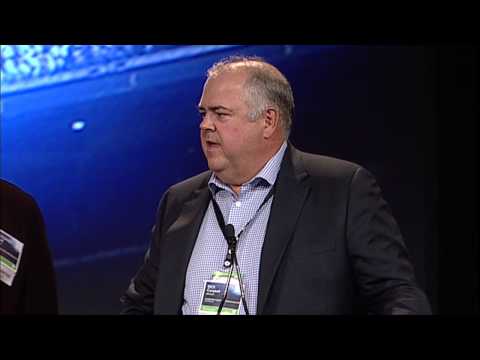 AD Electrical Canadian Affiliate of the Year Performance
Robertson Electric Wholesale, 2014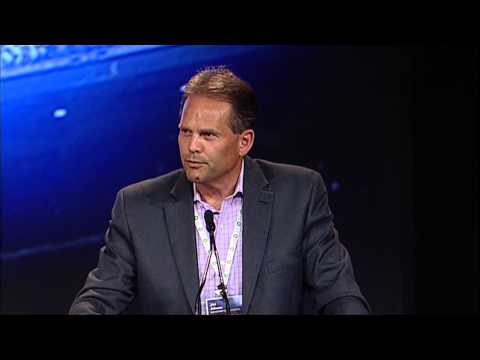 AD Electrical US Supplier of the Year Performance
Calpipe Industries, 2014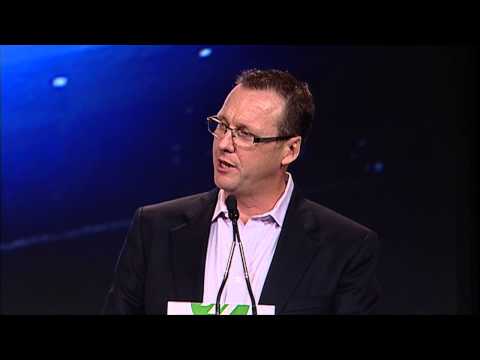 AD Electrical Supplier of the Year for Leadership
Greg Lampert (General Cable), 2014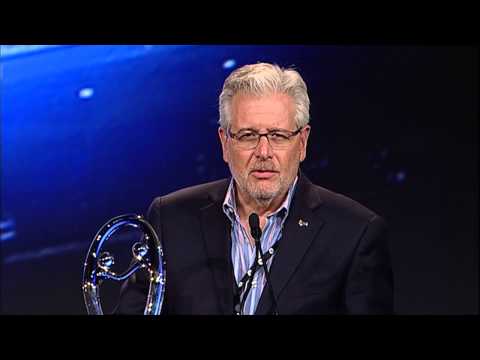 AD Electrical Giving Back Award
Steiner Electric Co., 2014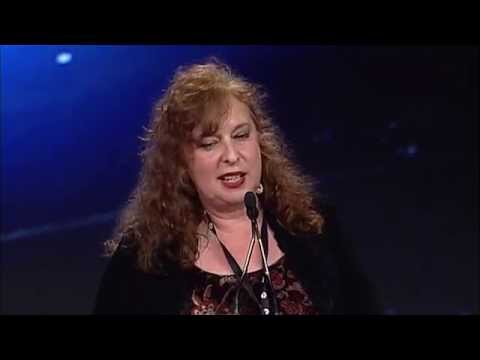 AD Electrical MVP Award
Christina Ide (North Coast Electric), 2014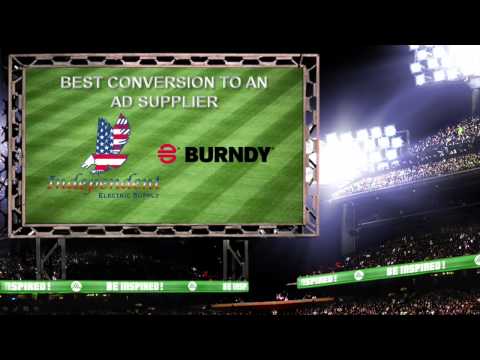 AD ESD Best Conversion to an AD Supplier
Independent Electric Supply and BURNDY LLC, 2014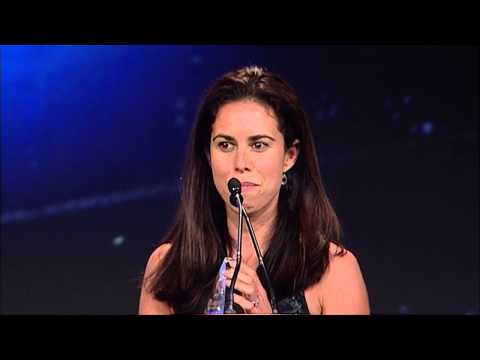 AD Electrical Best Annual Planning Process Award
Franklin Empire, 2014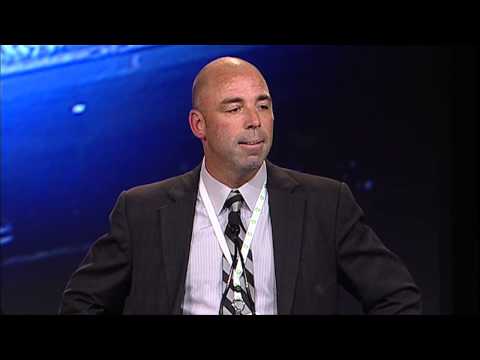 AD Electrical Canadian Supplier of the Year for Performance
Philips Lighting Canada, 2014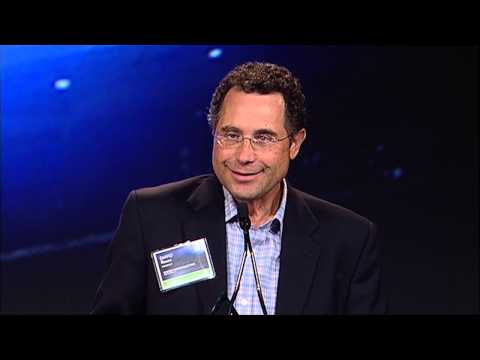 AD Electrical U.S. Affiliate of the Year, Performance
Good Friend Electric, 2014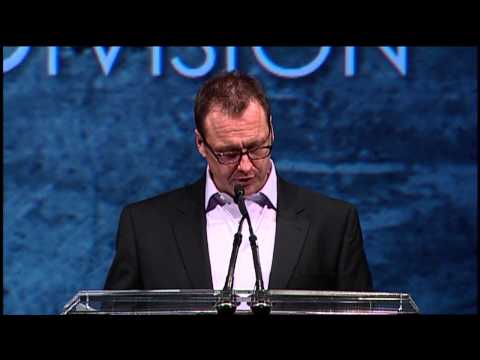 AD ESD Supplier of the Year, Leadership
John Hoffman (Legrand), 2013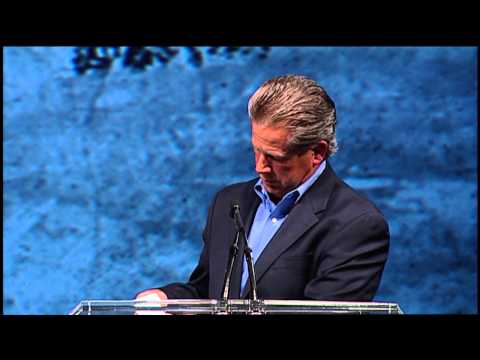 AD ESD Supplier of the Year, Performance
Heritage Plastics, 2013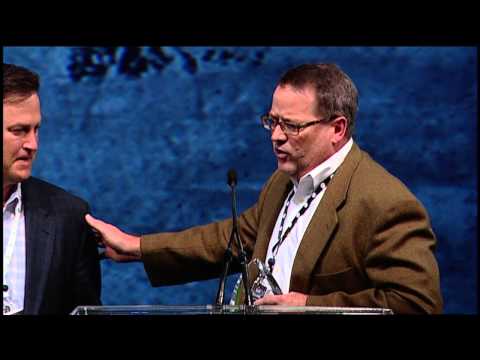 AD ESD Best Conversion to an AD Supplier
Kendall Electric and Hubbell Lighting, 2013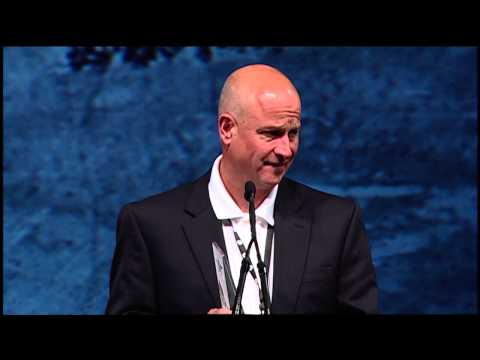 AD Clean Energy Champion of the Year
Jim Woods (Shealy Electrical Wholesalers), 2013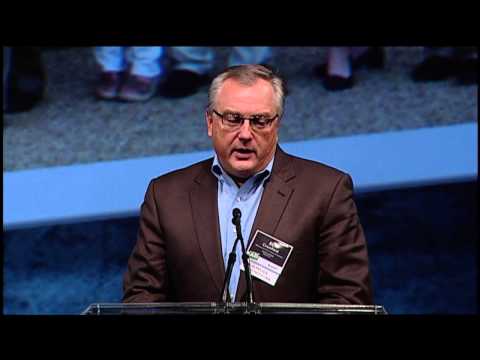 AD ESD Supplier of the Year, Marketing Excellence
Philips Corporation, 2013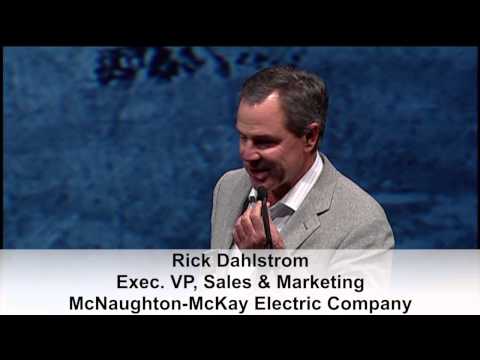 AD Clean Energy Affiliate of the Year
McNaughton-McKay Electric Company, 2013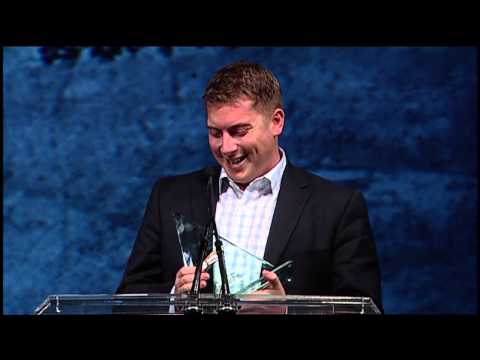 AD Clean Energy Supplier of the Year
Scout Solar, 2013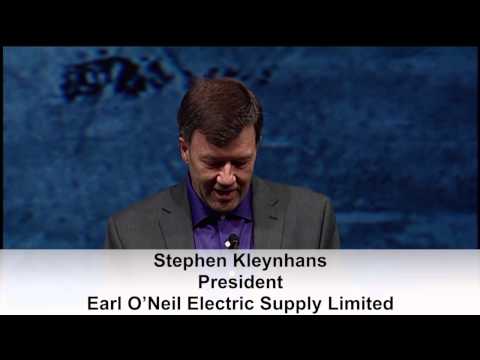 AD ESD Canadian Affiliate of the Year, Performance
Earl O'Neil Electric Supply Limited, 2013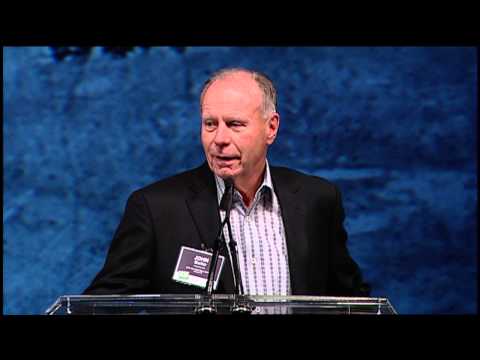 AD ESD US Affiliate of the Year, Leadership
John Burke (Kirby Risk Electrical Supply), 2013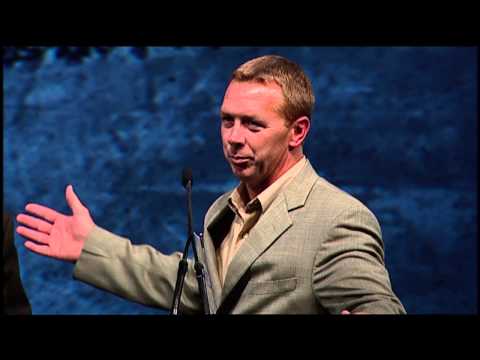 AD ESD Best Annual Planning Process
Electrical Engineering & Equipment Company, 2013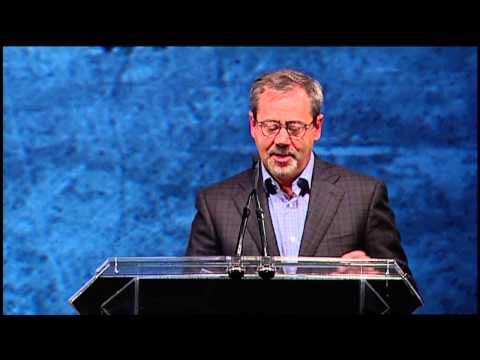 AD Giving Back Award
Shealy Electrical Wholesalers, 2013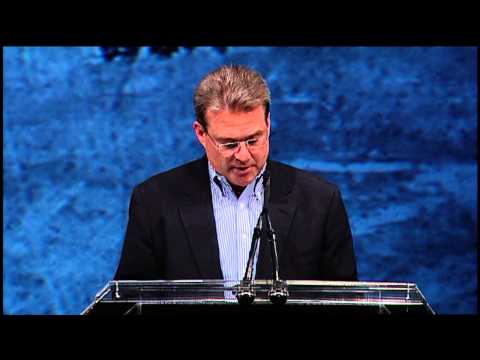 AD Most Valuable Player (MVP)
Buckles-Smith, 2013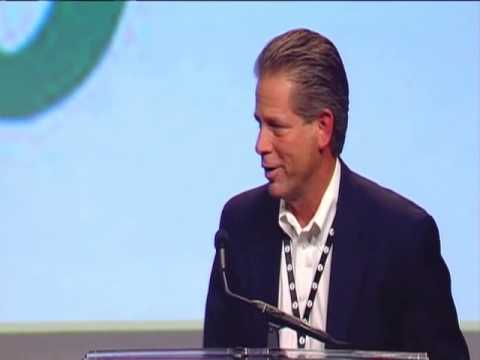 AD Electrical US Affiliate of the Year for Performance
Schaedler Yesco Distribution, 2012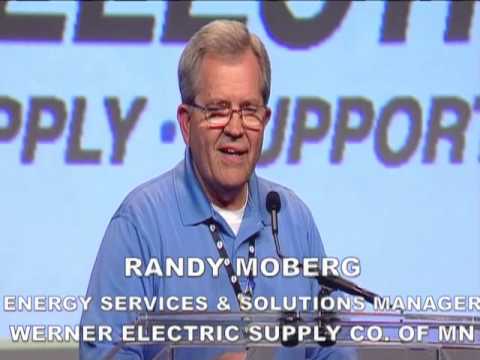 AD Clean Energy Champion of the Year
Randy Moberg (Werner Electric Supply of MN), 2012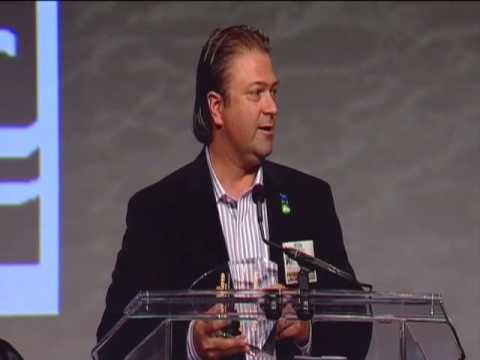 AD Electrical Best Annual Planning Process Award
City Electric Company, 2012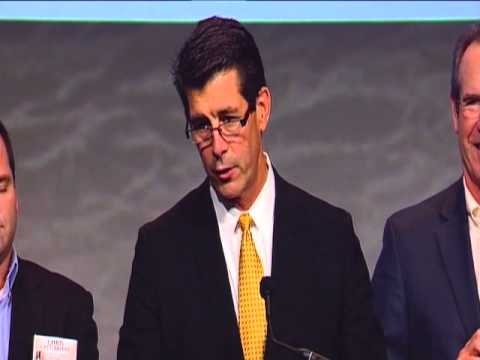 AD Electrical Supplier of the Year for Marketing Excellence
Thomas & Betts, 2012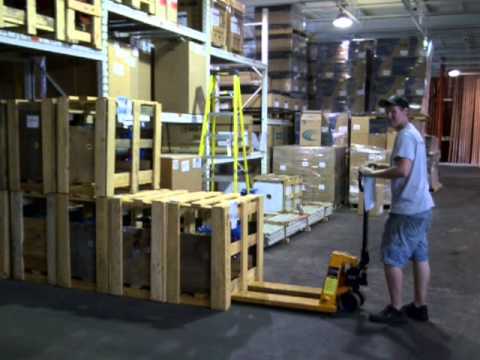 AD Electrical Canadian Affiliate of the Year
Independent Electric Supply, 2012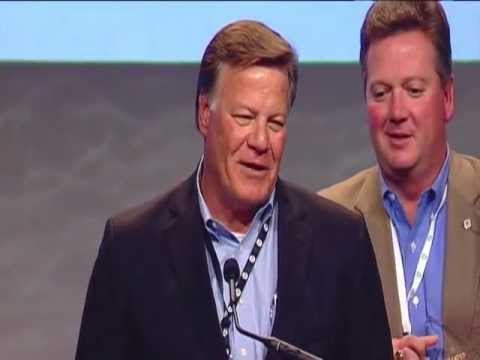 AD Electrical Best Conversion to an AD Supplier
IAC and GE Energy Industrial Solutions, 2012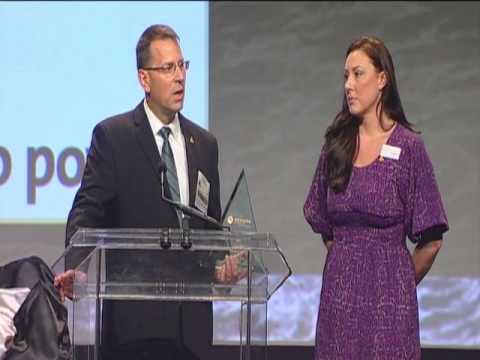 AD Clean Energy Supplier of the Year
SolarWorld, 2012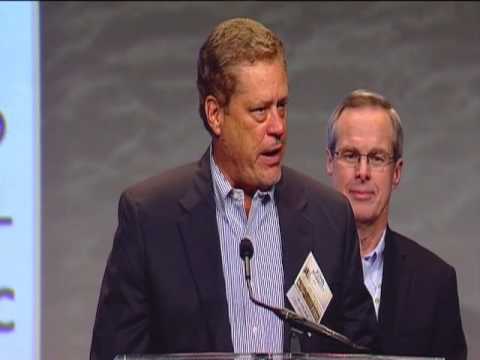 AD Electrical US Supplier of the Year for Performance
Juno Lighting Group, 2012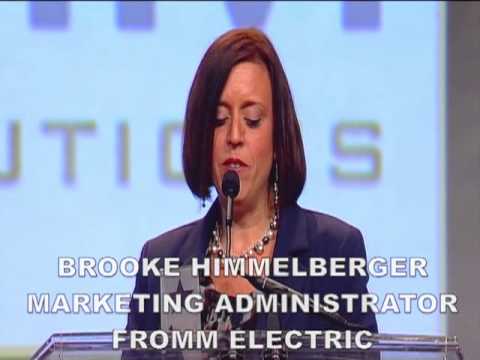 AD Electrical MVP Award
Brooke Himmelberger (Fromm Electric), 2012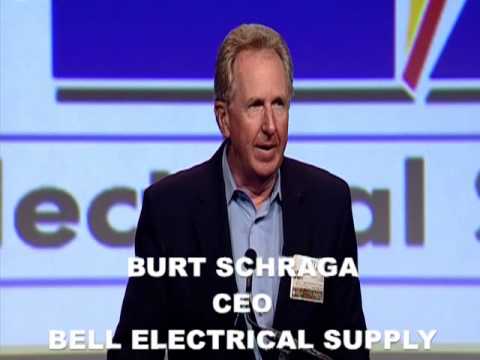 AD Electrical US Affiliate of the Year for Leadership
Burt Schraga (Bell Electric Supply), 2012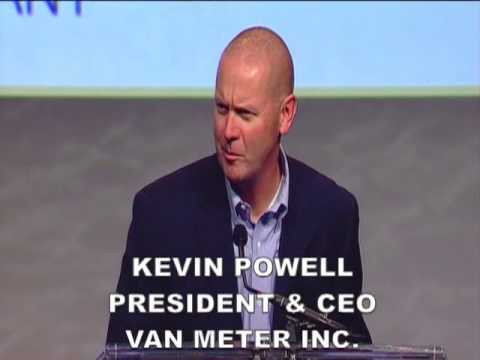 AD Clean Energy Affiliate of the Year
Van Meter Inc., 2012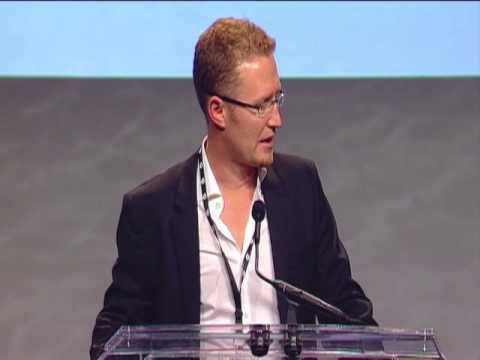 AD Electrical Giving Back Award
E.B. Horsman & Son, 2012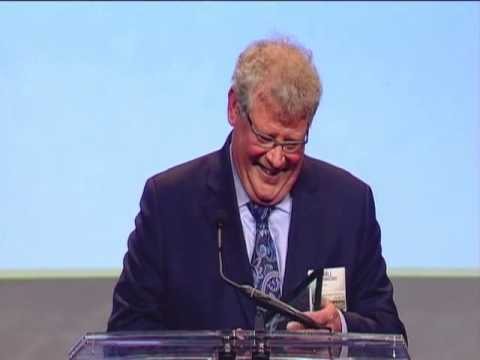 AD Electrical U.S. & Canadian Supplier of the Year for Leadership
Hammond Power Solutions, 2012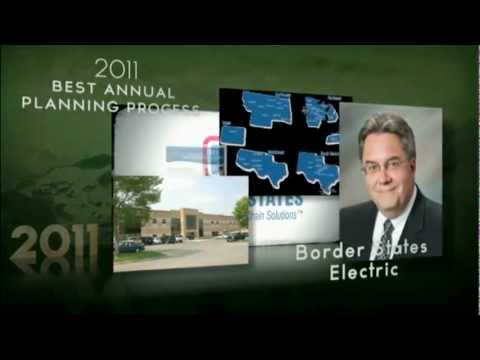 AD Electrical Best Annual Planning Process
Border States Electric, 2011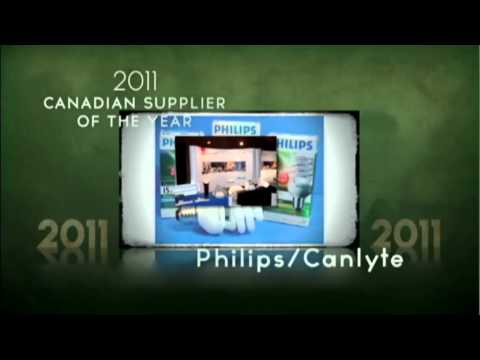 AD Electrical Canadian Supplier of the Year
Canlyte and Philips, 2011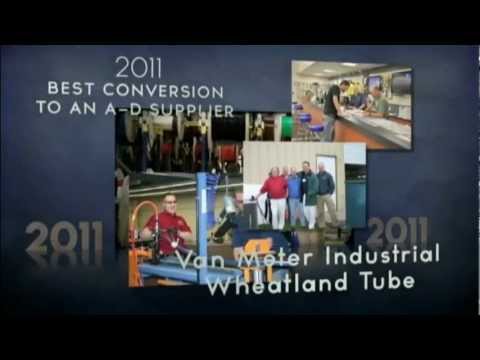 AD Best Conversion to an AD Supplier Electrical Award
Van Meter Industrial & Wheatland Tube, 2011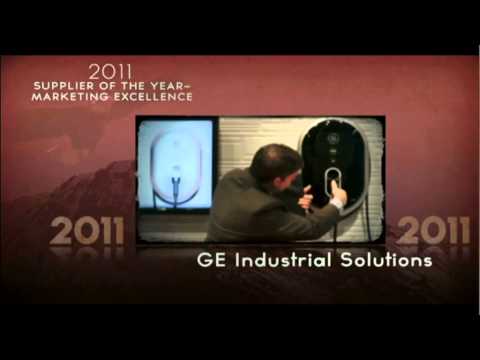 AD Electrical Supplier of the Year for Marketing Excellence
GE Energy Industrial Solutions, 2011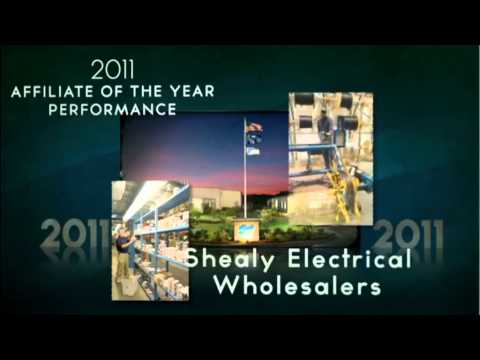 AD Affiliate of the Year for Performance
Shealy Electrical Wholesalers, 2011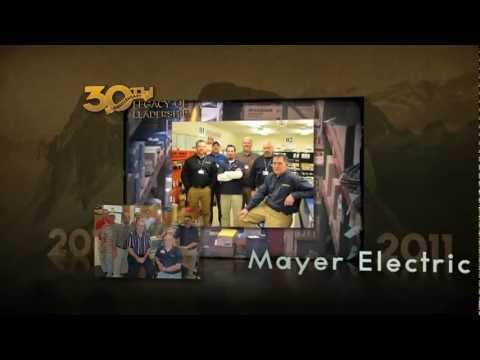 AD Electrical Affiliate Legacy of Leadership Award
Mayer Electric, 2011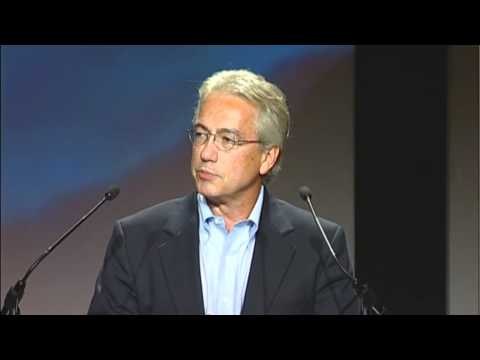 AD Electrical MVP Award
David Oldfather (Electrical Supply Divisions), 2011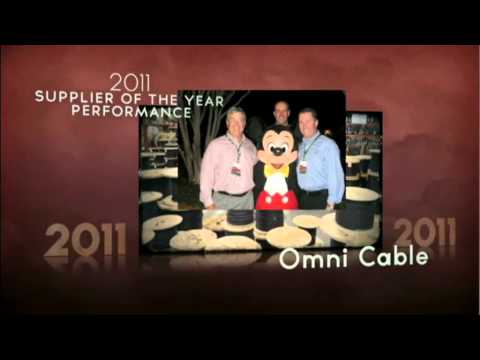 AD Electrical Supplier of the Year for Peformance
Omni Cable, 2011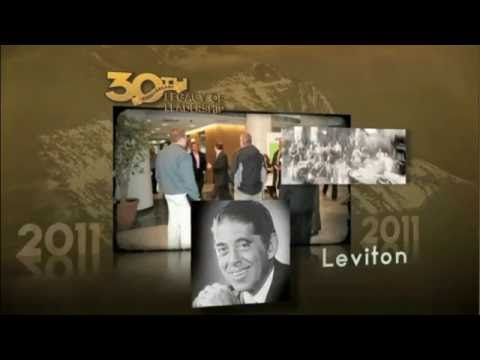 AD Electrical Supplier Legacy of Leadership Award
Leviton Manufacturing, 2011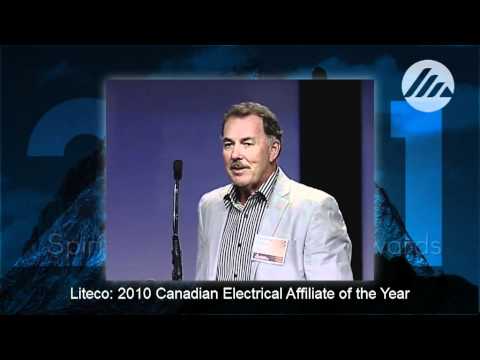 AD Electrical Canadian Affiliate of the Year
Liteco, 2010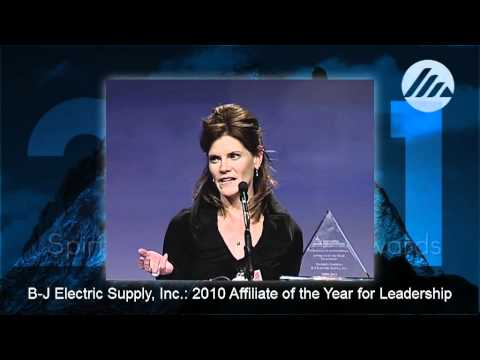 AD Electrical Affiliate of the Year for Leadership
B-J Electric Supply, Inc., 2010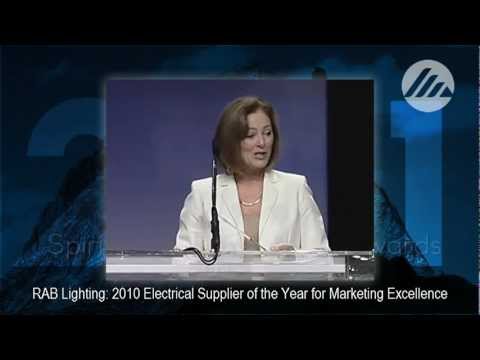 AD Electrical Supplier of the Year for Marketing Excellence
RAB Lighting, 2010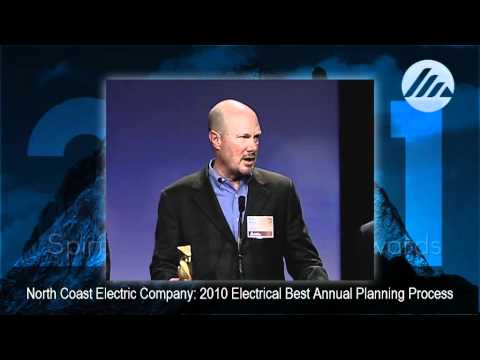 AD Electrical Best Annual Planning Process
North Coast Electric Company, 2010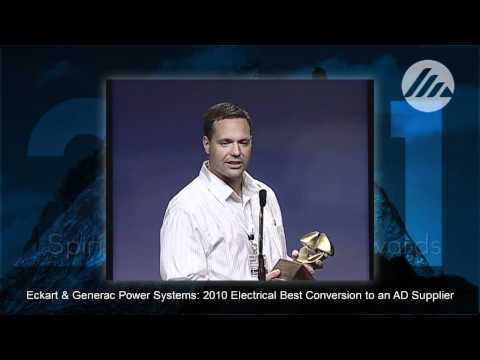 AD Electrical Best Conversion to an AD Supplier
Eckart & Generac Power Systems, 2010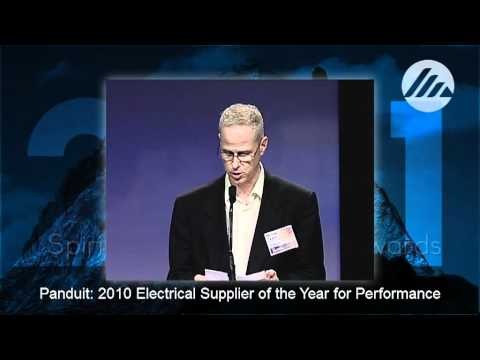 AD Electrical Supplier of the Year for Performance
Panduit, 2010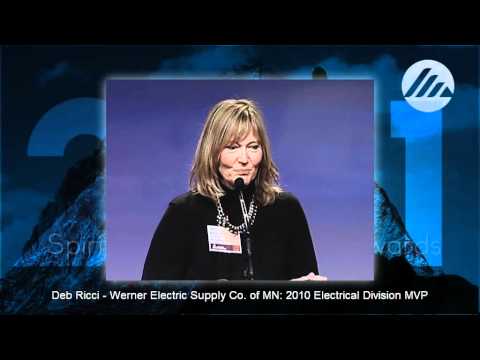 AD Electrical Division MVP
Deb Ricci (Werner Electric Supply Co. of MN), 2010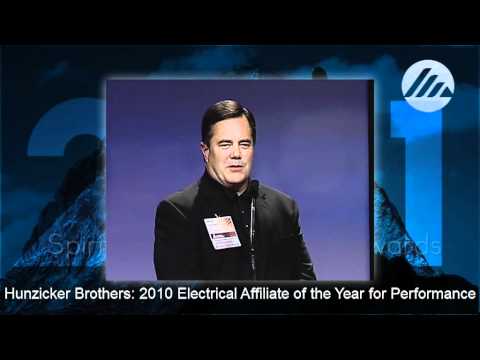 AD Electrical Affiliate of the Year for Performance
Hunzicker Brothers, 2010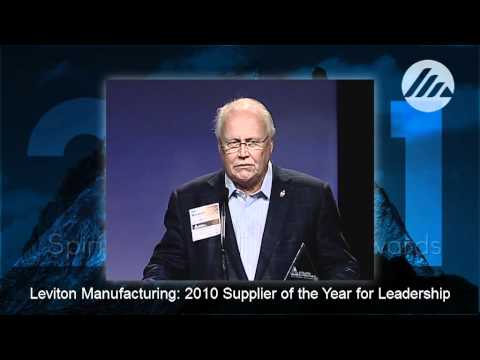 AD Supplier of the Year for Leadership
Leviton Manufacturing, 2010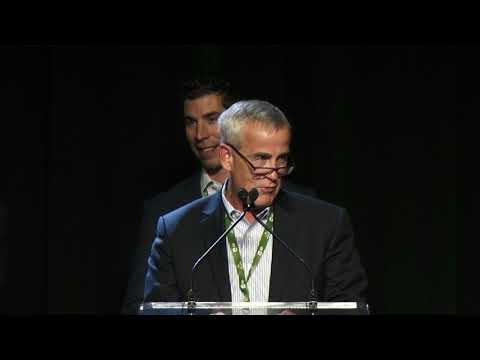 AD HVAC Supplier of the Year
Johns Manville, 2021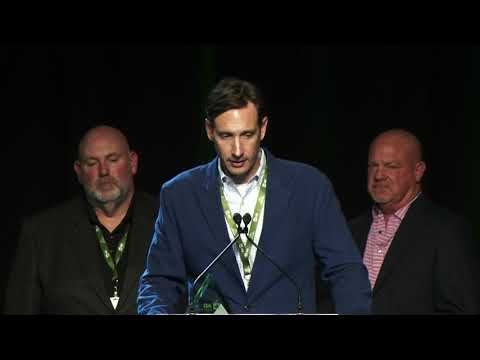 AD HVAC Member of the Year
Standard Supply, 2021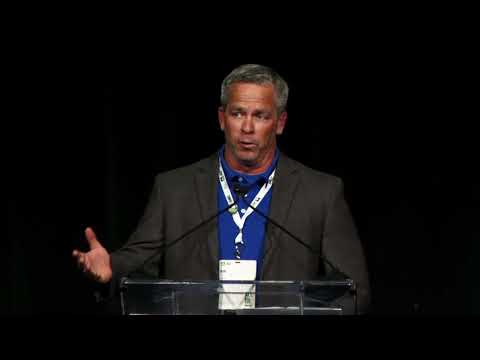 AD HVAC Supplier of the Year
Friedrich Air Conditioning, 2019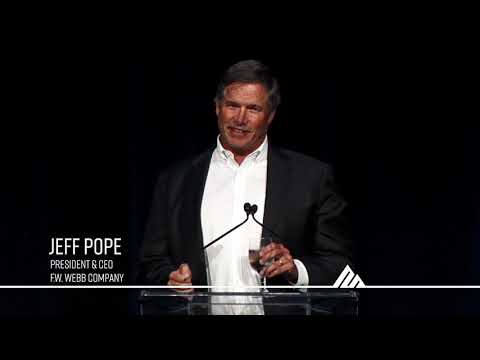 AD HVAC Member of the Year
F.W. Webb, 2019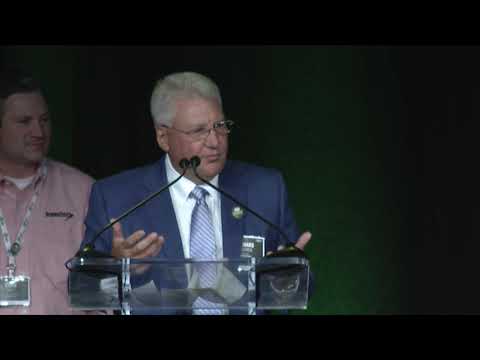 AD HVAC Supplier of the Year
DiversiTech, 2018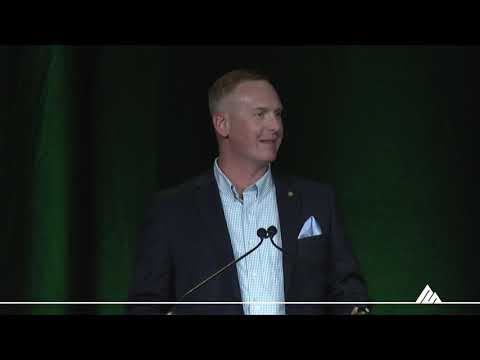 AD HVAC Member of the Year
The Habegger Corporation, 2018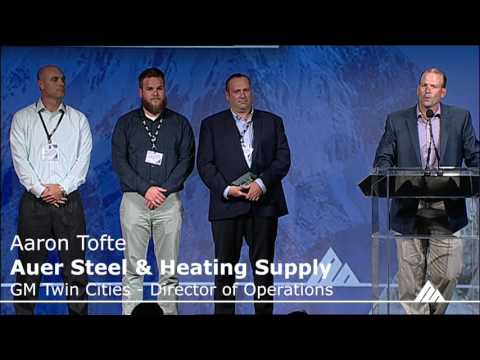 AD HVAC Member of the Year
Auer Steel & Heating Supply, 2016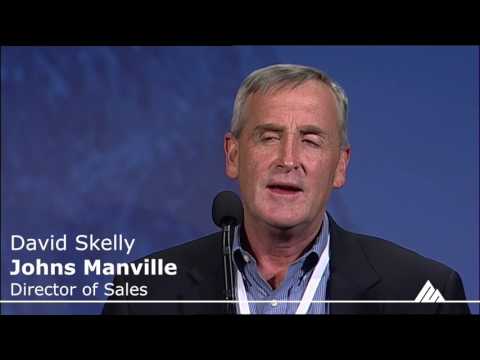 AD HVAC Conversion of the Year
Johns Manville & Mingledorff's, 2016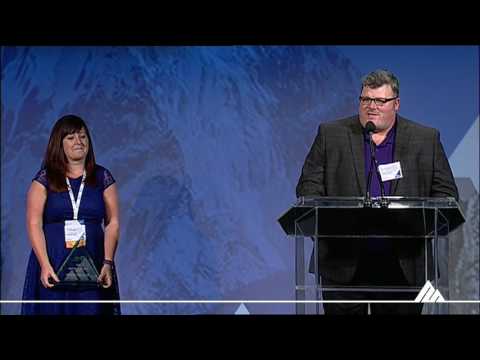 AD HVAC Supplier of the Year
Honeywell Genesis, 2016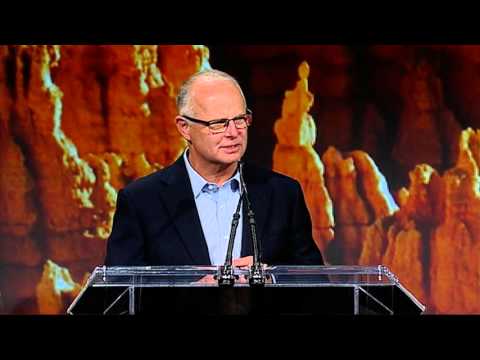 AD HVAC Member of the Year
AC Pro, 2015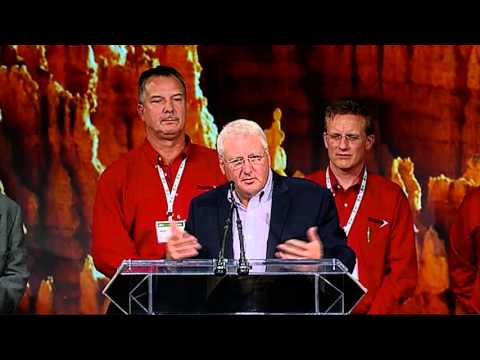 AD HVAC Supplier of the Year
Diversitech, 2015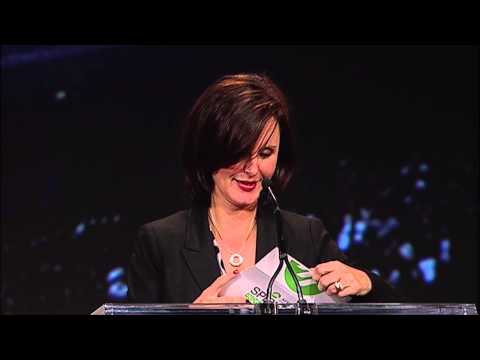 AD HVAC Supplier of the Year
Honeywell, 2014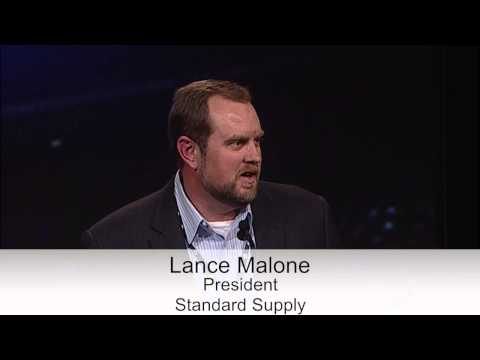 AD HVAC Conversion of the Year
Standard Supply & K-Flex USA, 2014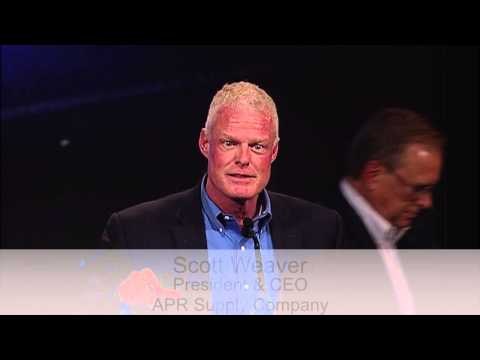 AD HVAC Affiliate of the Year
APR Supply Company, 2014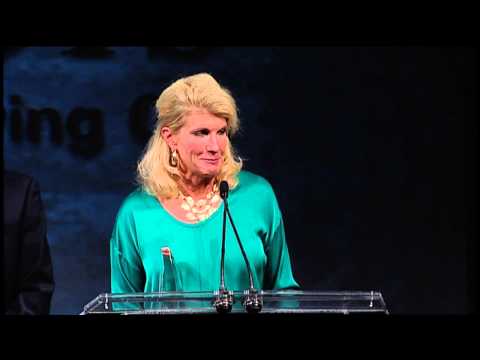 AD HVAC Conversion of the Year
American Metals Supply and Heating & Cooling Products, 2013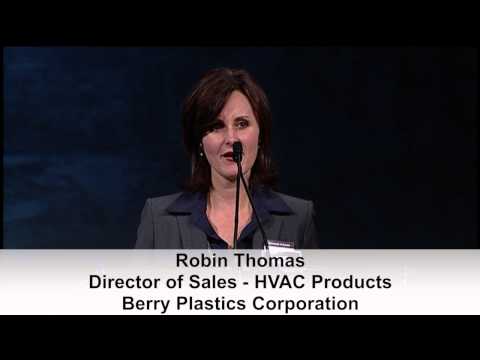 AD HVAC Supplier of the Year
Berry Plastics Corporation, 2013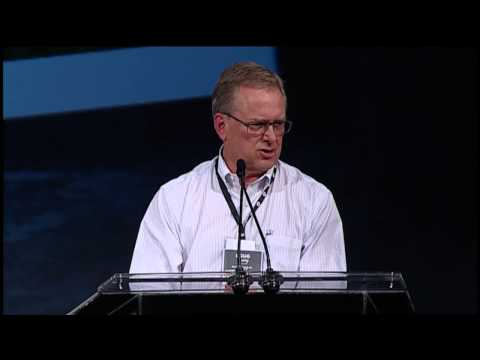 AD HVAC Affiliate of the Year
Behler-Young Co., 2013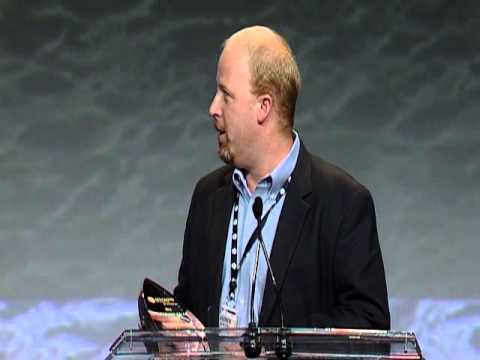 AD HVAC Conversion of the Year
Hercules Industries and Reznor, 2012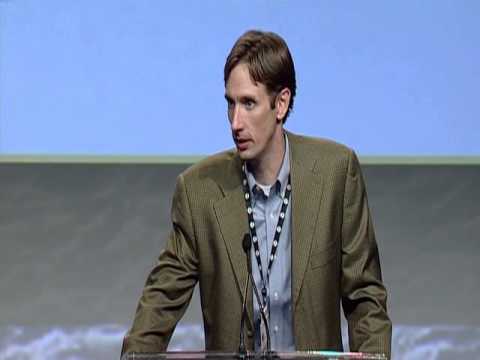 AD HVAC Affiliate of the Year
Standard Supply, 2012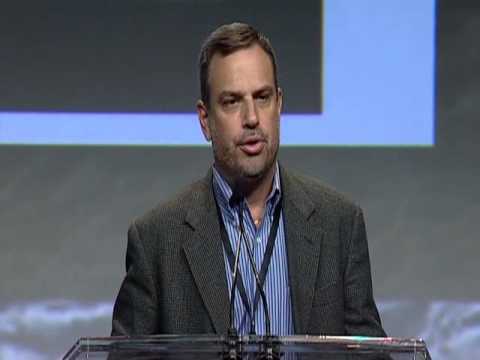 AD HVAC Supplier of the Year
Duro Dyne, 2012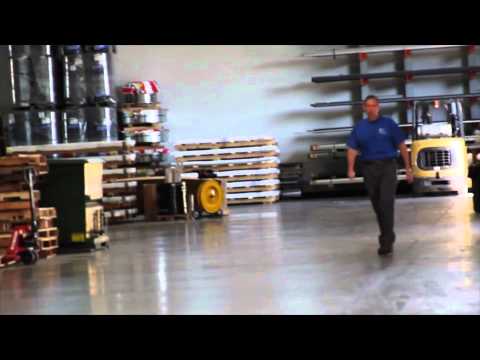 AD HVAC Best Conversion Winner
American Metals Supply, 2011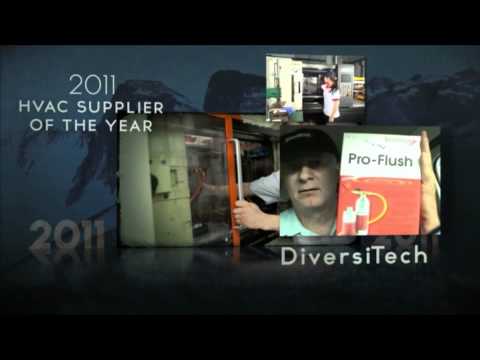 AD HVAC Supplier of the Year
DiversiTech, 2011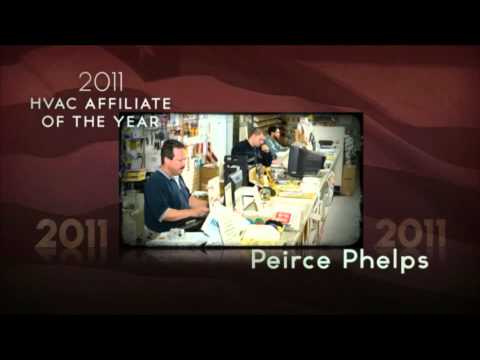 AD HVAC Affiliate of Year
Peirce-Phelps, 2011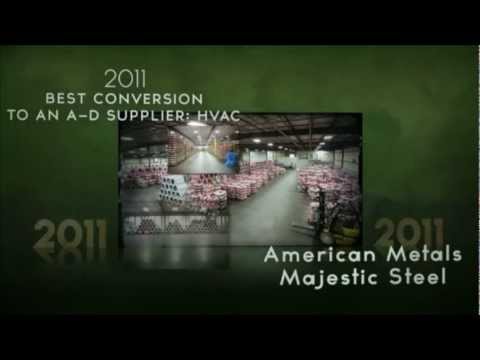 AD HVAC Best Conversion to an AD Supplier
Majestic Steel & American Metals, 2011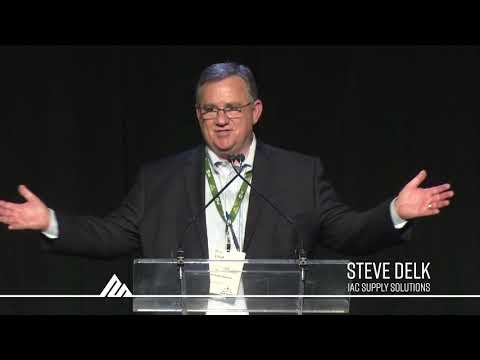 AD Industrial & Safety US Best Annual Planning Process Award
IAC Supply Solutions, 2021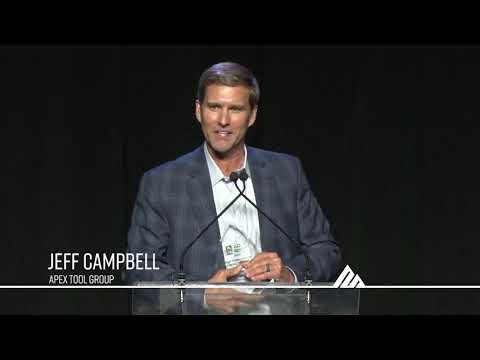 AD Industrial & Safety US Best Conversion: Tools & Material Handling
Apex Tool Group & Stellar Industrial Supply, 2021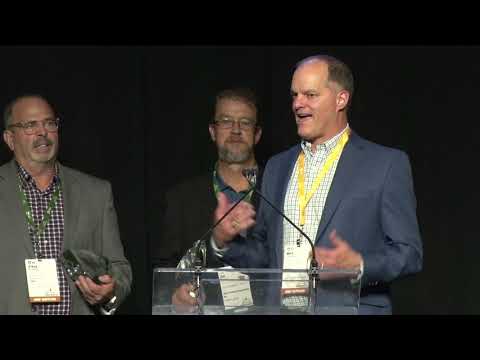 AD Industrial & Safety US Best Conversion: Metalworking
Lenox & AHB Tooling & Machinery, 2021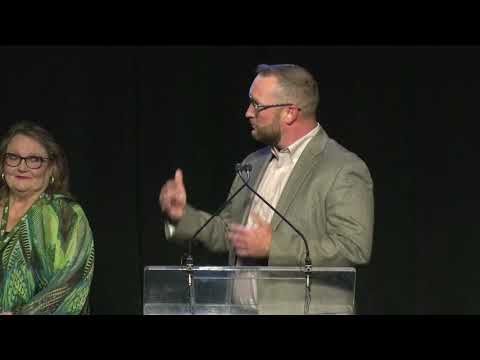 AD Industrial & Safety US Best Conversion: MRO
Krylon Products Group & Groves Industrial, 2021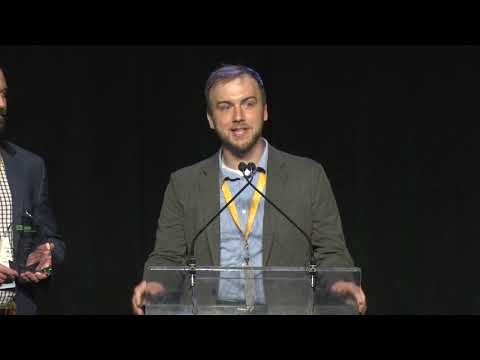 AD Industrial & Safety US Best Conversion: Safety & Janitorial
3M & Columbia Safety & Supply, 2021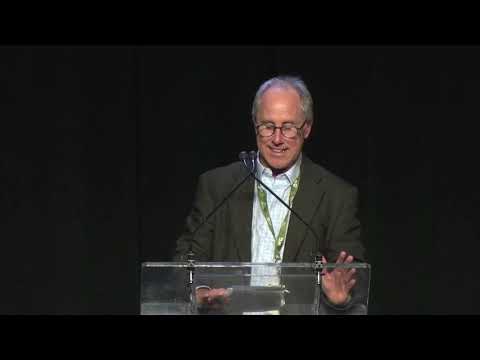 AD Industrial & Safety US Tier 1 Member of the Year
A&M Industrial Inc., 2021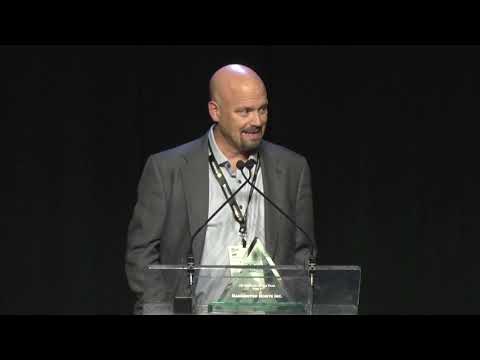 AD Industrial & Safety US Tier 1 Supplier of the Year
Harrington Hoists, 2021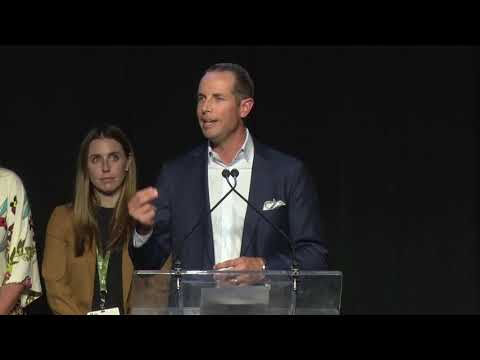 AD Industrial & Safety US Tier 2 Supplier of the Year
3M, 2021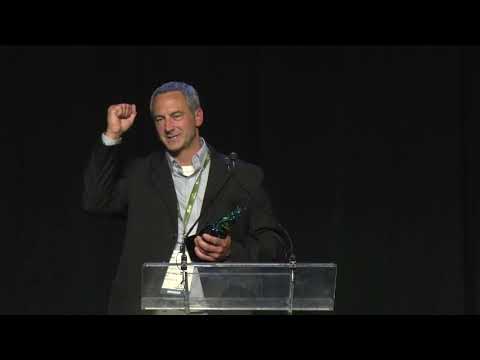 AD Industrial & Safety US Best Workplace Recognitions
AHB Tooling & Machinery, Ergodyne, Martin Industrial Supply, Master Fluid Solutions & Turner Supply, 2021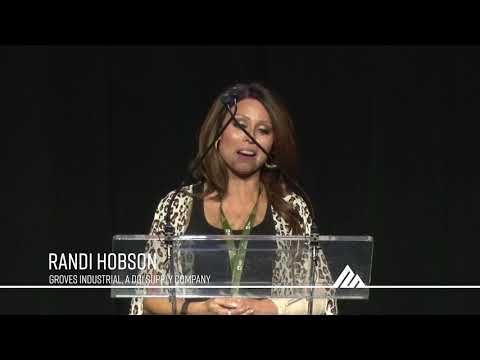 AD Industrial & Safety US MVP Award
Randi Hobson, Groves Industrial, 2021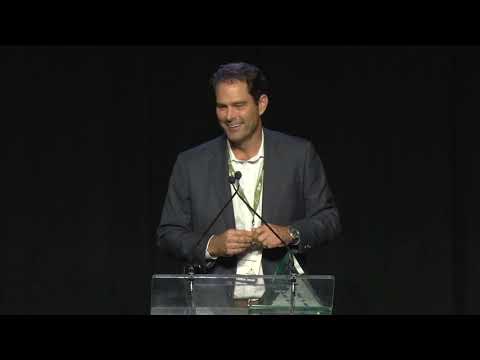 AD Industrial & Safety US Member of the Year for Leadership
David Ruggles, Martin Industrial Supply, 2021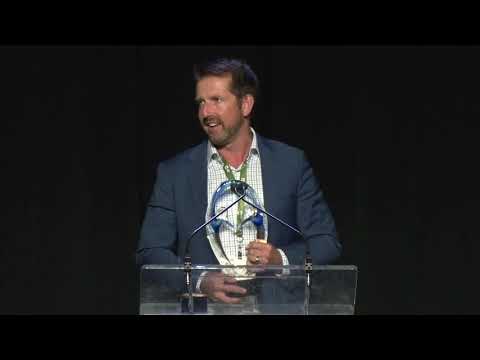 AD Industrial & Safety US Giving Back Award
Hanes Supply & DiVal Safety, 2021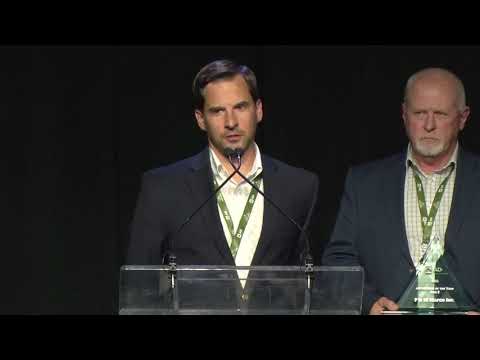 AD Industrial & Safety US Tier 2 Member of the Year
F&M Mafco, Inc., 2021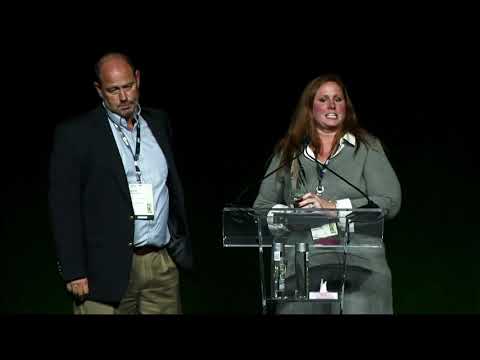 AD Industrial & Safety US Best Annual Planning Process Award
PSS Industrial Group, 2019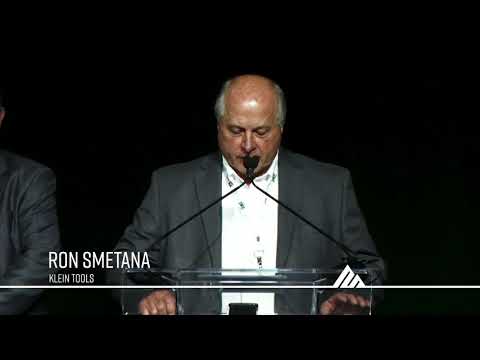 AD Industrial & Safety US Best Conversion: MRO
Klein Tools & Stellar Industrial Supply, 2019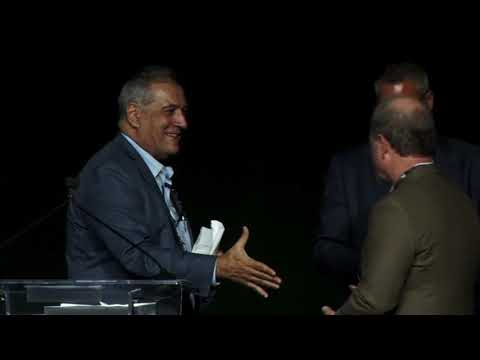 AD Industrial & Safety US Best Conversion: Metalworking
ITW Pro Brands & Hubbard Supply Co., 2019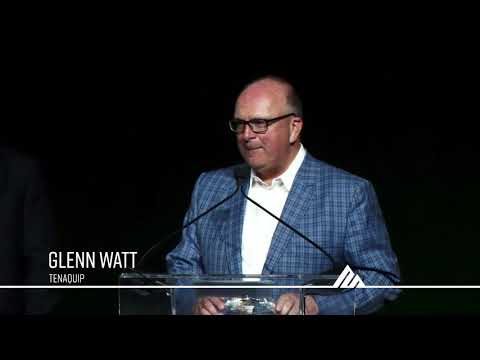 AD Industrial & Safety US Best Conversion: Safety & Janitorial
Zoll Medical & Tenaquip, 2019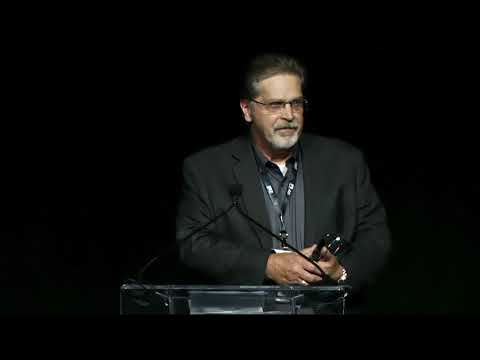 AD Industrial & Safety US Best Conversion: Tools & Material Handling
Kennedy Manufacturing & Trumbull Industries, 2019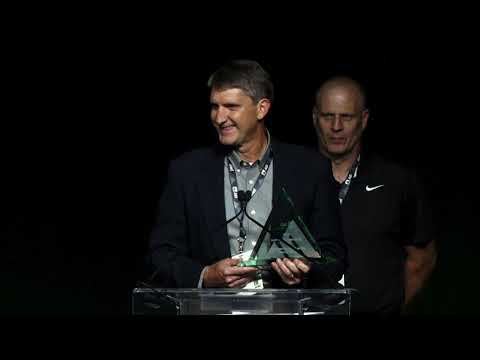 AD Industrial & Safety US Tier 1 Member of the Year
Four State Industrial / KP Supply, 2019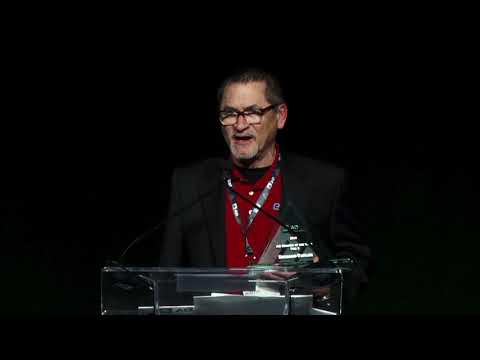 AD Industrial & Safety US Tier 2 Member of the Year
Engman-Taylor, 2019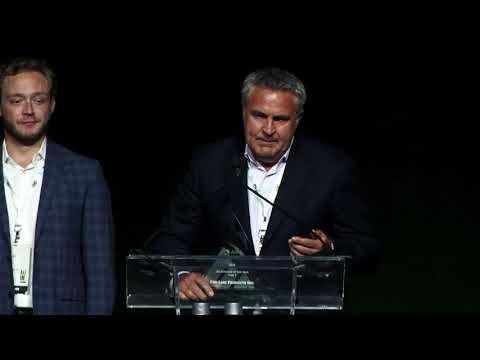 AD Industrial & Safety US Tier 1 Supplier of the Year
ProLine Products, 2019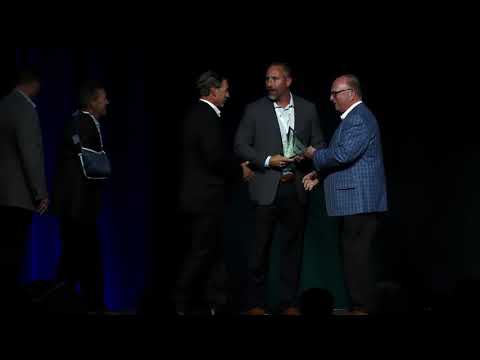 AD Industrial & Safety US Tier 2 Supplier of the Year
Milwaukee Tool, 2019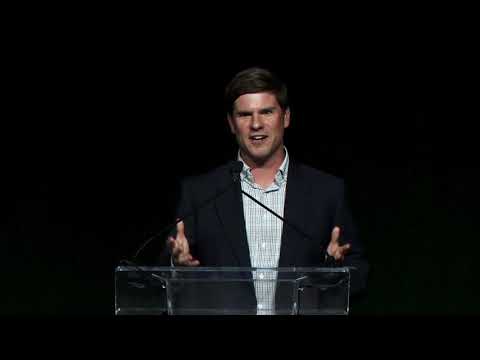 AD Industrial & Safety US Best Workplace Recognitions
Columbia Safety & Supply, Quality Mill Supply Co., Inc., & All Industrial Tool Supply, 2019
AD Industrial & Safety US MVP Award
Robert Fritz, Columbia Safety & Supply, 2019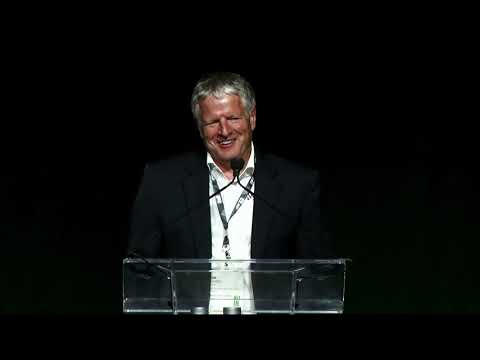 AD Industrial & Safety US Member of the Year for Leadership
Jon Eames, Horizon Solutions, 2019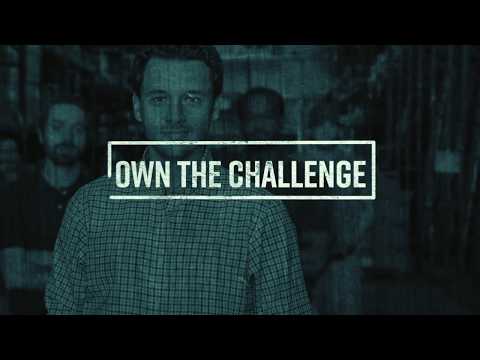 AD Industrial Giving Back Award
Industrial Supply, Inc., 2018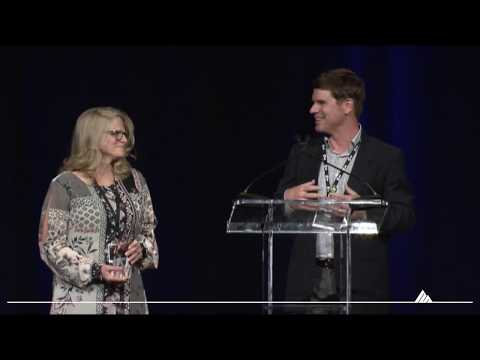 AD Industrial MVP Award
Jackie Shepard, Quality Mill Supply Company, 2018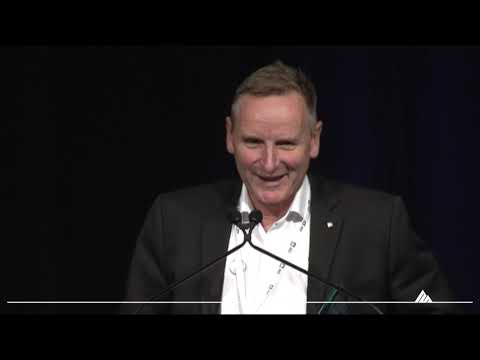 AD Industrial Tier 2 Supplier of the Year
SECO, 2018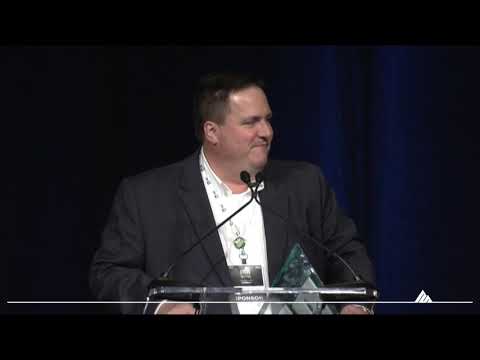 AD Industrial Tier 1 Supplier of the Year
Dynabrade, 2018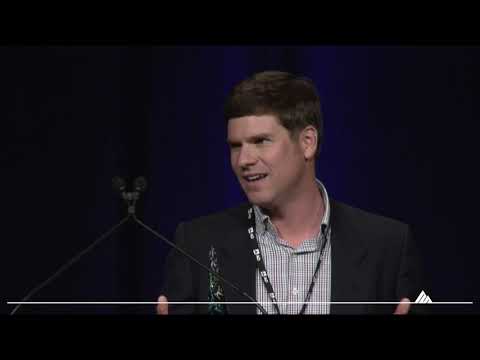 AD Industrial Best Workplace Recognition
Johnston Industrial Supply Inc. & Quality Mill Supply Company, 2018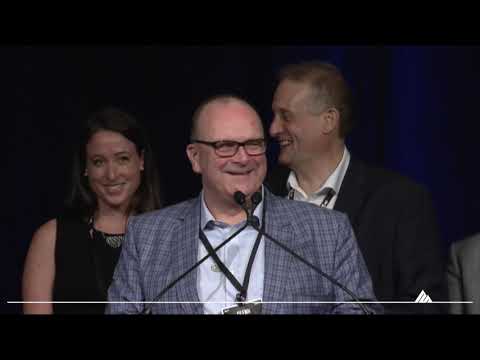 AD Industrial Tier 2 Member of the Year
Tenaquip Limited, 2018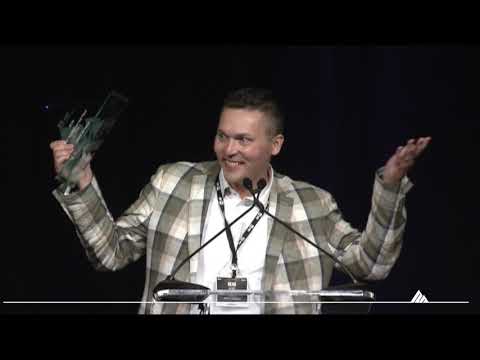 AD Industrial Tier 1 Member of the Year
GME Supply, 2018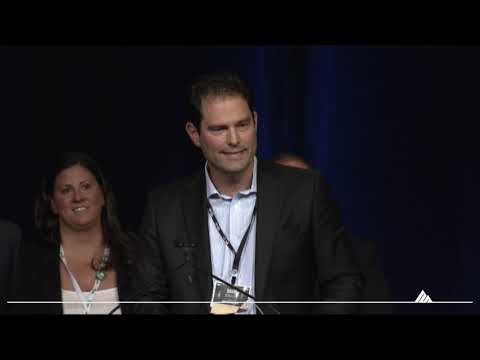 AD Industrial Best Conversion: Safety & Janitorial
Martin Industrial Supply & PIP, 2018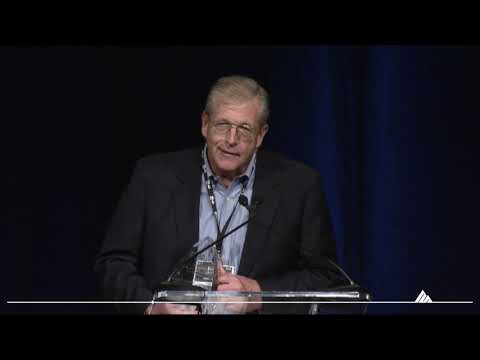 AD Industrial Best Conversion: MRO
Marshall E. Company Co. & Intertape Polymer Group, 2018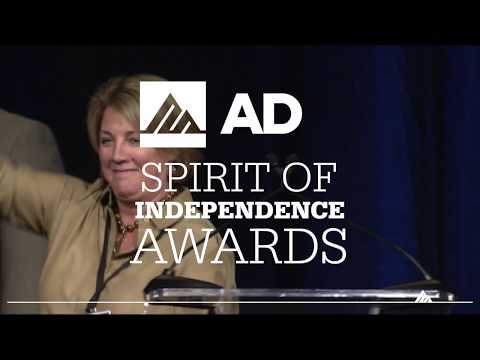 AD Industrial Best Conversion: Metalworking
Dormer Pramet & Johnston Industrial Supply Inc., 2018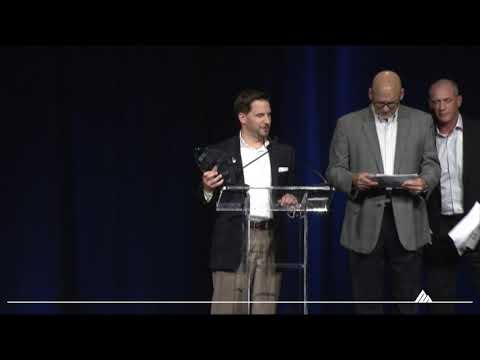 AD Industrial Best Conversion: Material Tools & Handling
Erin Rope & F&M Mafco, 2018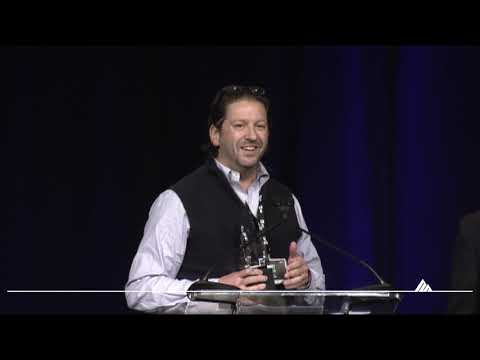 AD Industrial Best Annual Planning Process Award
Replenex Inc., 2018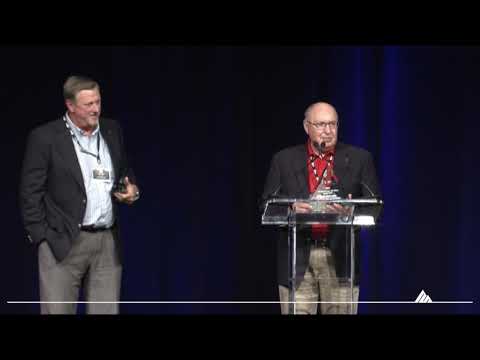 AD Member of the Year for Leadership
Industrial Supply Company's Jack Simpson & Don Ireland, 2018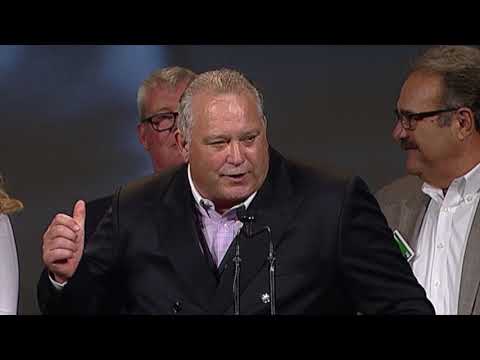 AD Best MRO Conversion
All Integrated Solutions, sia Abrasives, & Cribmaster, 2017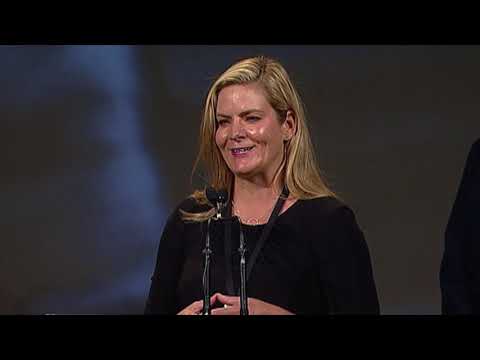 AD Best Safety Conversion
Industrial Supply Company Inc. & Kimberly-Clark Professional, 2017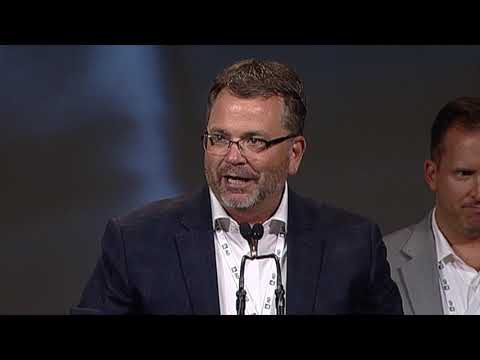 AD Tier 2 Supplier of the Year for Performance
Stanley Black & Decker, DeWALT, PROTO, 2017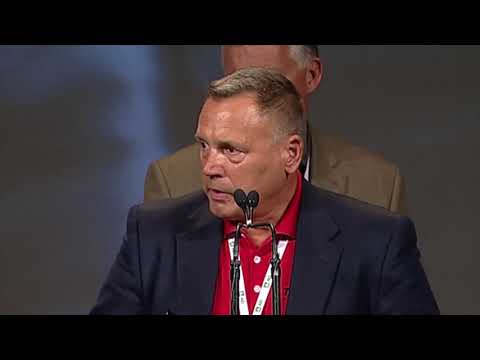 AD Tier 1 Supplier of the Year for Performance
Tingley Rubber Corp, 2017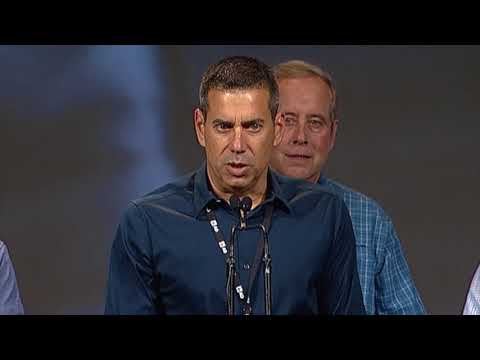 AD Tier 1 Member of the Year for Performance
S.L Fusco, 2017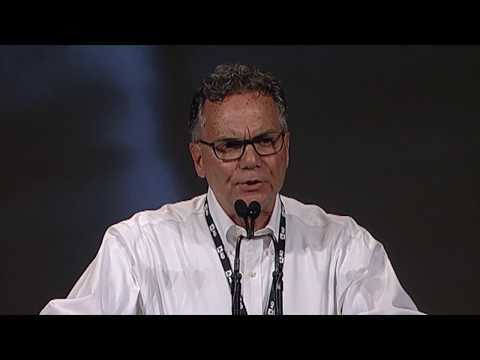 AD Industrial Member of the Year for Leadership
Dan Amatruda, Weber Supply Company Inc., 2017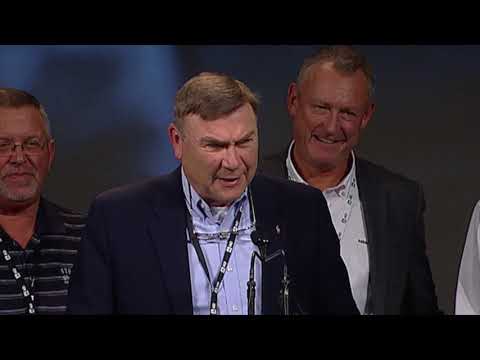 AD Best Metalworking Conversion
Sterling Supply Co. & Dormer Pramet, 2017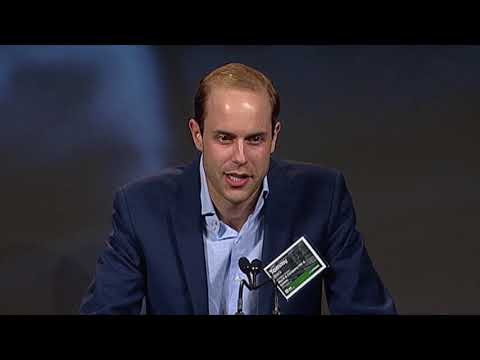 AD Best Tool & Material Handling Conversion
Black & Company & Milwaukee Tool, 2017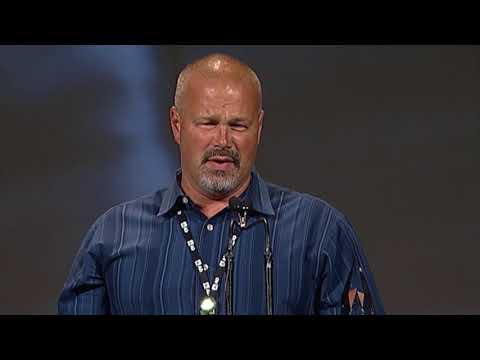 AD Best Annual Planning Process
Quality Mill Supply, 2017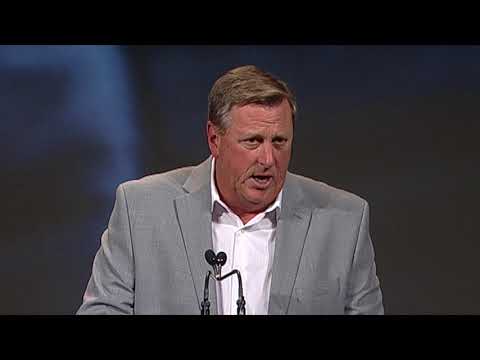 AD Recognition of Outgoing Industrial Division Leadership
Don Ireland, Industrial Supply Company, 2017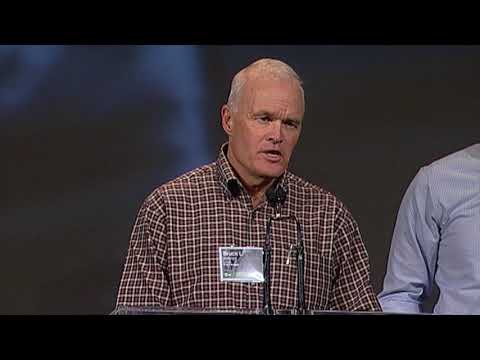 AD Tier 2 Member of the Year for Performance
P&I Supply, 2017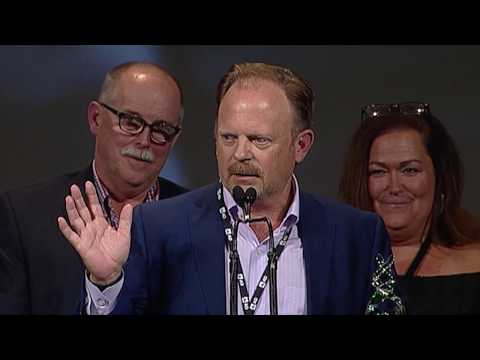 AD Best Workplace Recognition
Stellar Industrial, 2017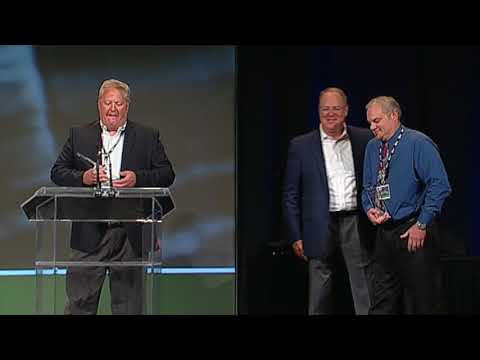 AD Industrial MVPs
Kevin Ketter and Jeff Ketter, T&A Industrial Distributors, 2017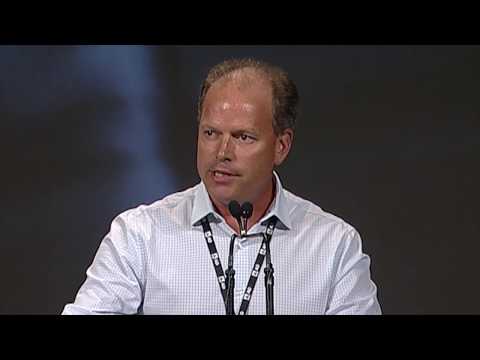 AD Industrial Giving Back Award
Weber Supply Company Inc., 2017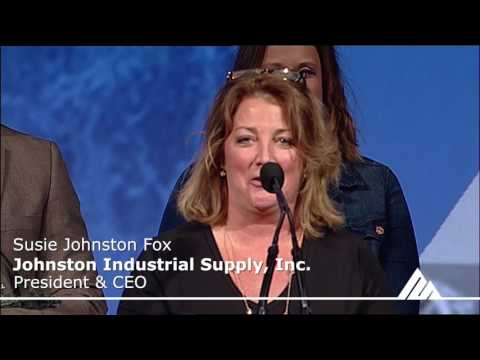 AD Industrial Member of the Year for Performance
Johnston Industrial Supply, 2016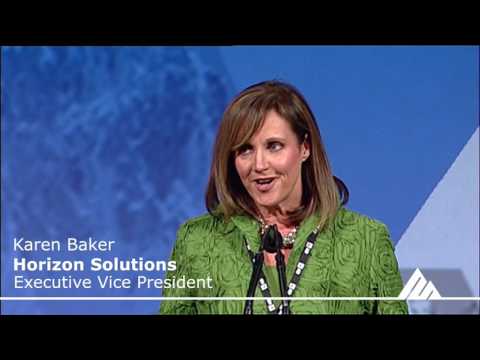 AD Industrial Giving Back Award
Horizon Solutions, 2016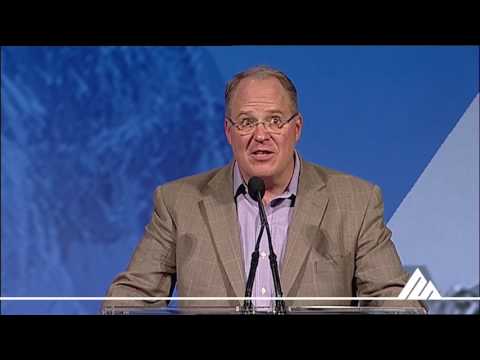 AD Industrial MVP
Jamison Dohn at R.G. Brewton Company, 2016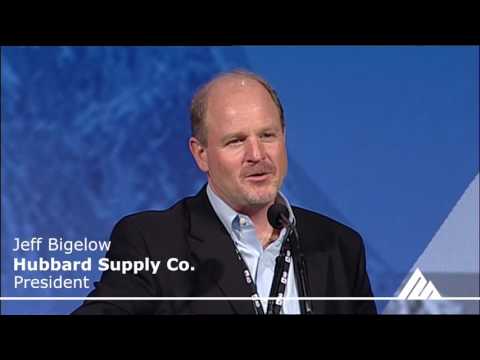 AD Industrial Member of the Year Leadership
Jeff Bigelow, Hubbard Supply Co., 2016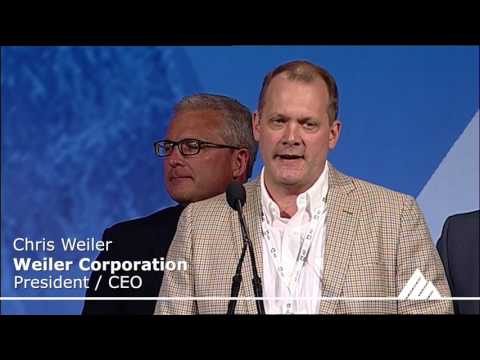 AD Industrial Supplier of the Year for Leadership
Weiler Corporation, 2016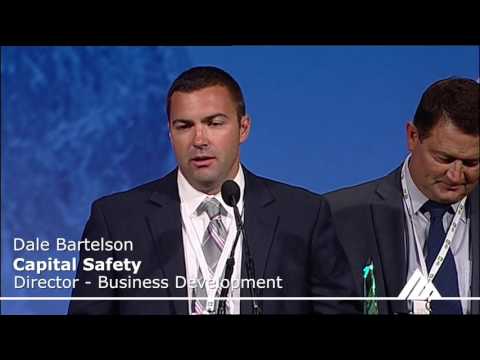 AD Industrial Tier 2 Supplier of the Year for Perfomance
Capital Saftey, 2016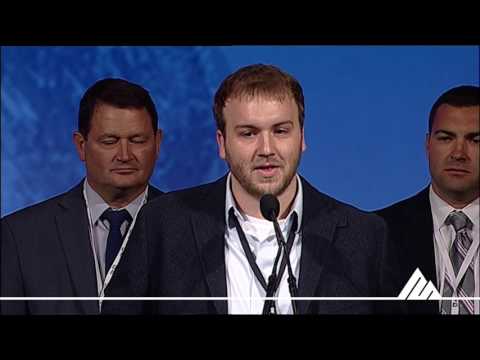 AD Best Conversion for Safety
GME and Capital Safety, 2016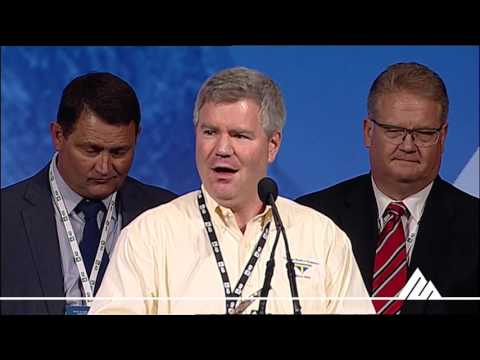 AD Best Conversion for MRO
Turner Supply Co. & 3M US Industrial Market, 2016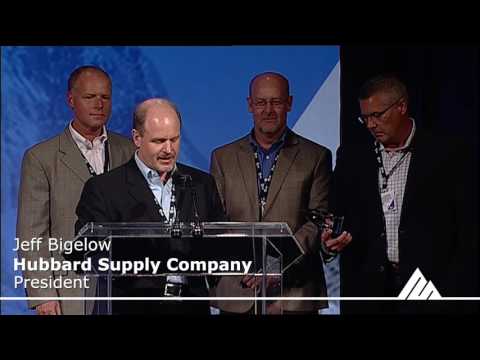 AD Best Annual Planning Process
Hubbard Supply Company, 2016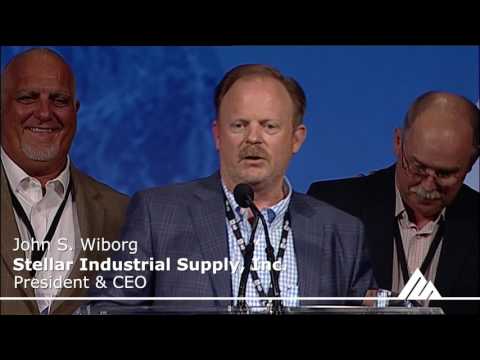 Best AD Conversion for Tool & Material Handling
Stellar Industrial & Milwaukee Tool, 2016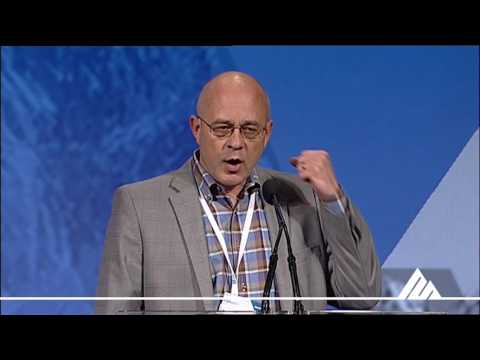 AD Tier 1 Supplier of the Year for Performance
National Safety Apparel, Inc., 2016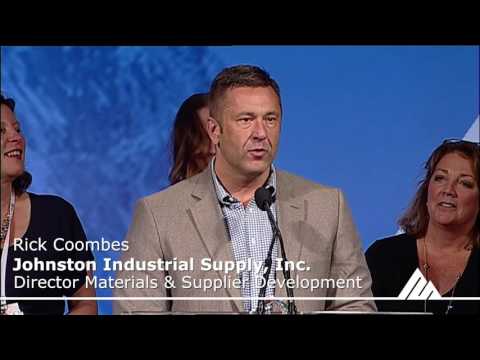 AD Best Conversion for Metal Working
PFERD and Johnston Industrial Supply, 2016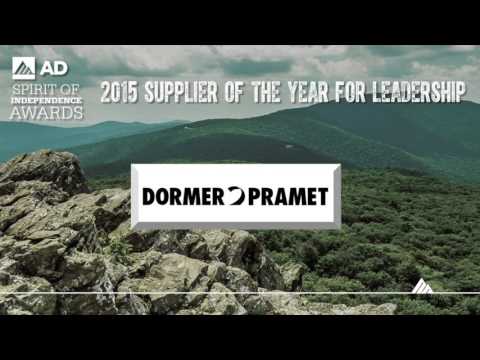 AD Industrial Supplier of the Year for Leadership
Dormer Pramet, 2015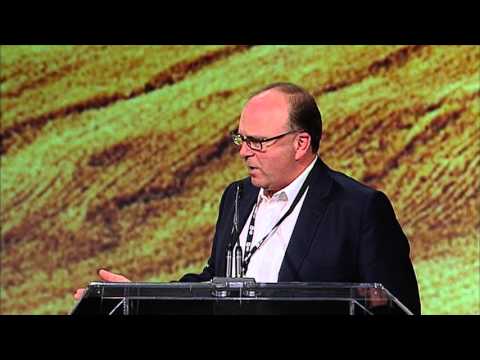 AD Industrial Giving Back Award
Tenaquip Limited, 2015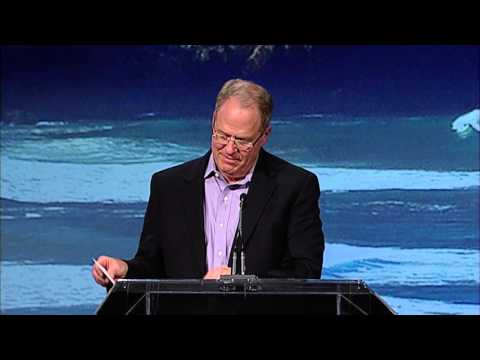 AD Industrial MVP
Amy Brown (Hubbard Supply Company), 2015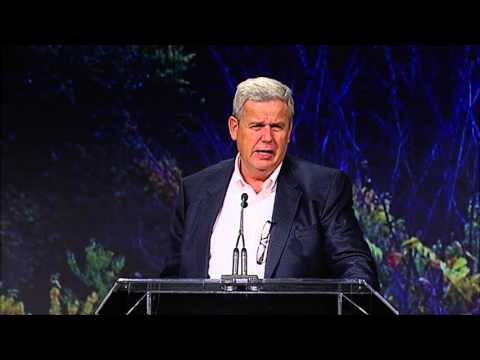 AD Industrial Member of The Year for Leadership
Bobby Wade (Arkansas Mill Supply), 2015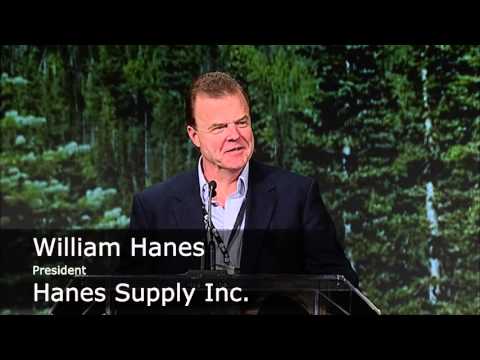 AD Industrial Member of the Year for Performance
Hanes Supply, 2015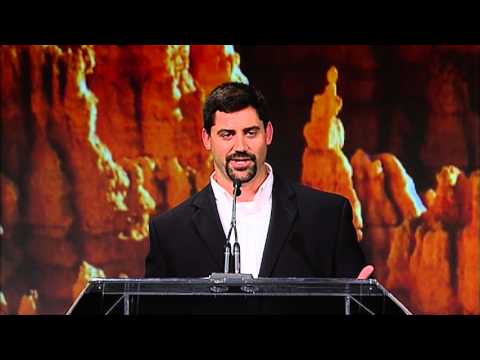 AD Industrial Supplier of the Year for Performance
Milwaukee Tool, 2015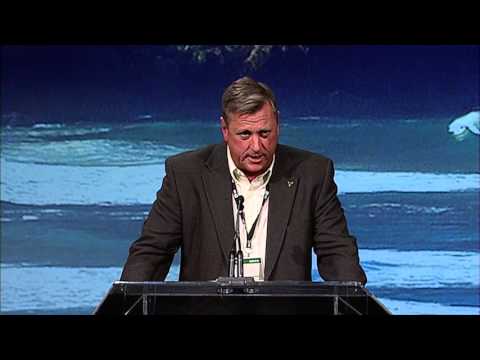 AD Industrial Member of the Year, Marketing Excellence
Industrial Supply Company, 2015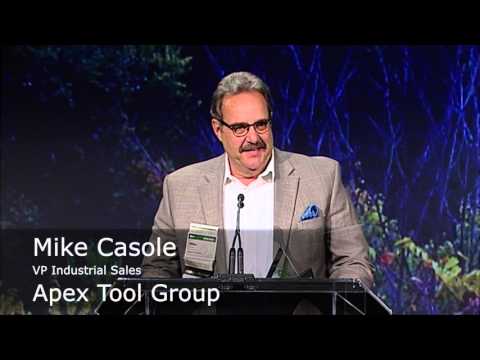 AD Industrial Supplier of the Year, Marketing Excellence
Apex Tool Group, 2015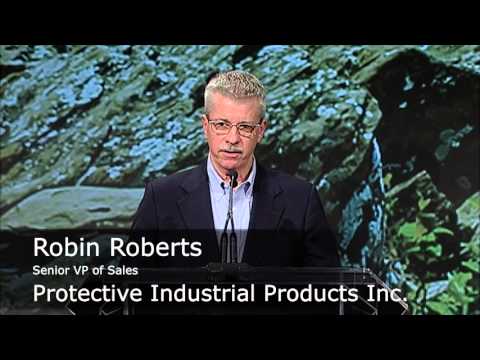 Best Conversion to an AD Safety Supplier
Hubbard Supply & Protective Industrial Products, 2015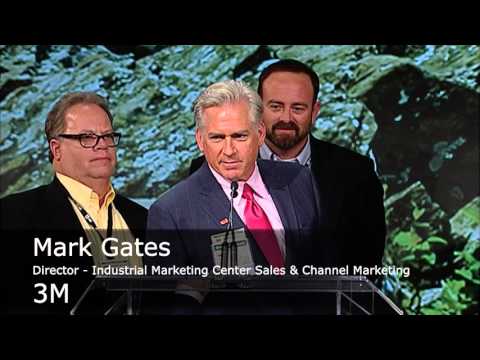 AD MRO Best Conversion
GT Midwest & 3M, 2015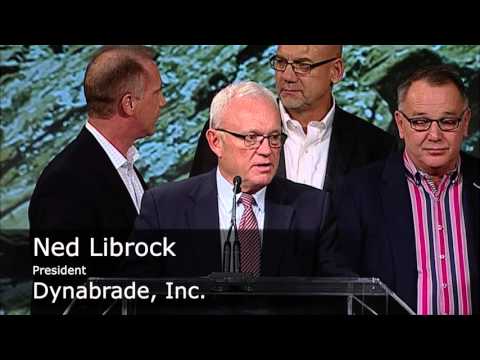 AD Metalworking Best Conversion
BlackHawk Industrial & Dynabrade, 2015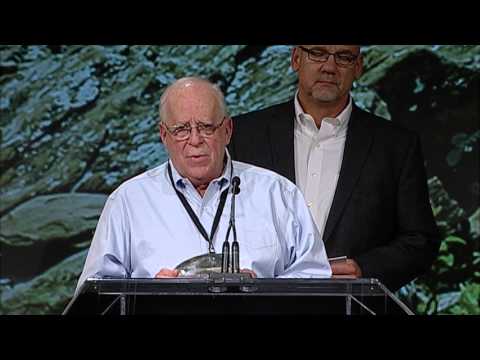 AD Tools & Materials Handling Best Conversion
Colonial Hardware & Lift-All, 2015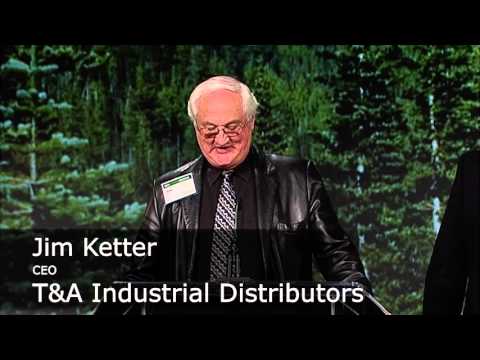 AD Best Annual Planning Process
T&A Industrial Distributors, 2015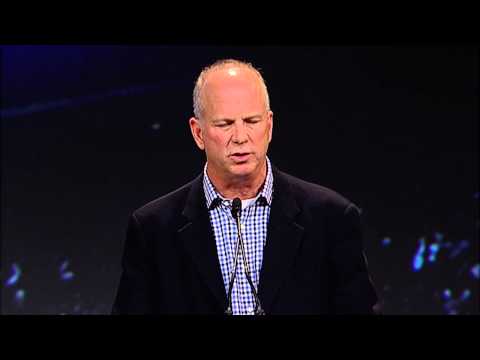 AD ISD Affiliate of the Year for Leadership
Mike Baker, President of Quality Mill Supply Co., 2014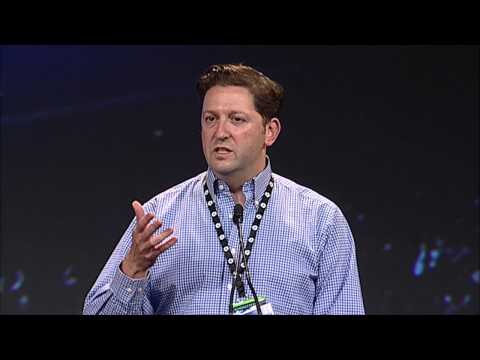 AD ISD Best Annual Planning Process Award
Replenex, 2014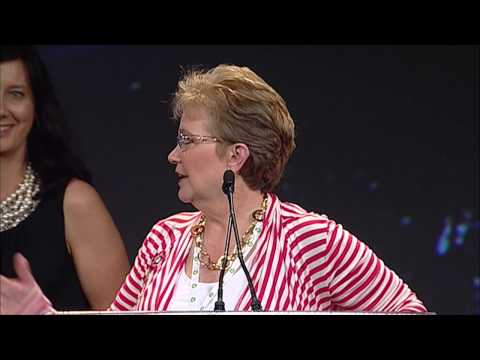 AD ISD Supplier of the Year, Marketing Excellence
3M, 2014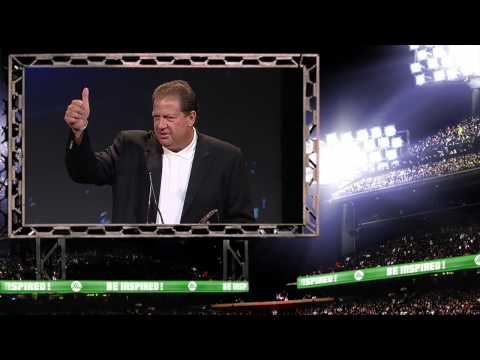 ISD Best Conversions to AD Suppliers
Stellar Industrial and Master Chemical; Ergodyne and ORR Safety, 2014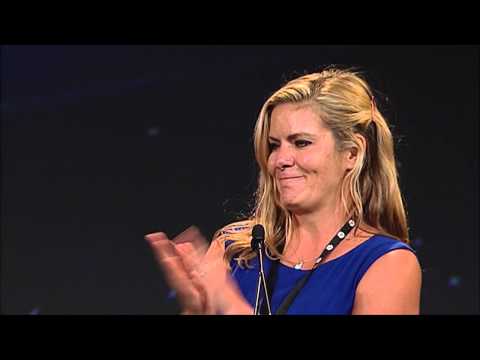 AD ISD Affiliate of the Year, Marketing Excellence
Industrial Supply Co., Inc., 2014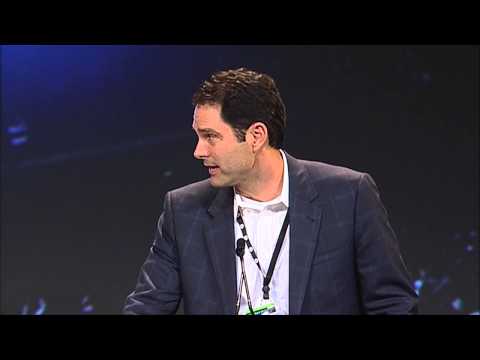 AD ISD Affiliate of the Year, Performance
Martin Industrial Supply, 2014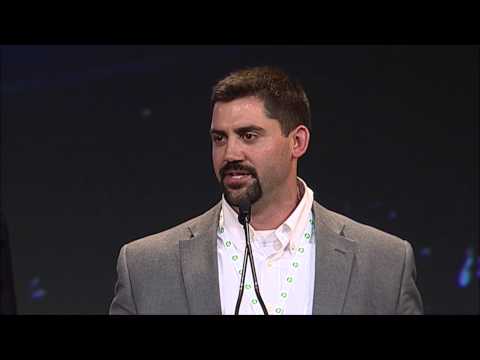 AD ISD Supplier of the Year, Performance
Milwaukee Electric Tool Corp., 2014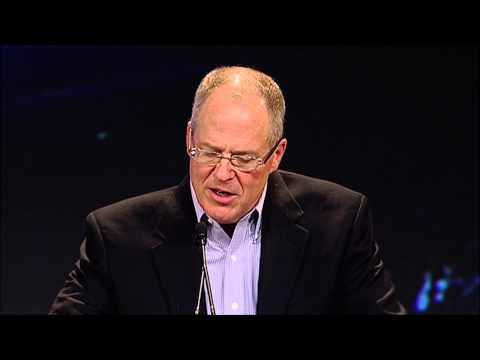 ISD AD MVP
Mark R. Higgins, 2014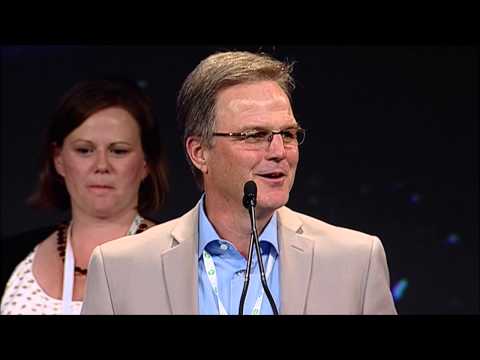 AD ISD Supplier of the Year, Leadership
Capital Safety, 2014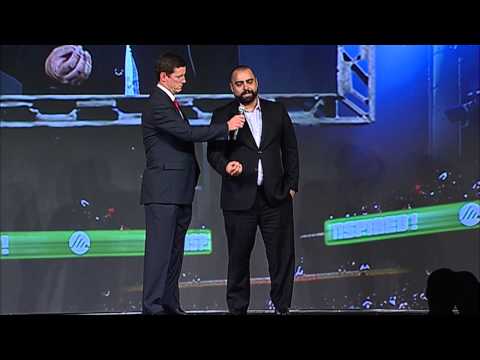 AD ISD Giving Back Award
Stanley Black & Decker, 2014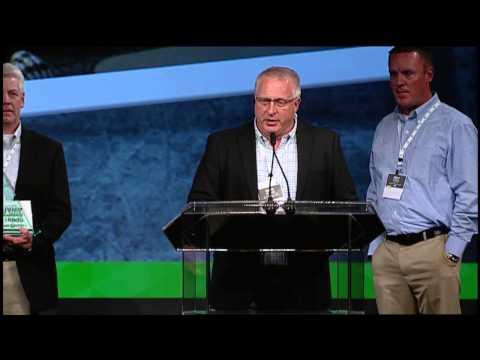 AD ISD Affiliate of the Year, Performance
Border States Electric, 2013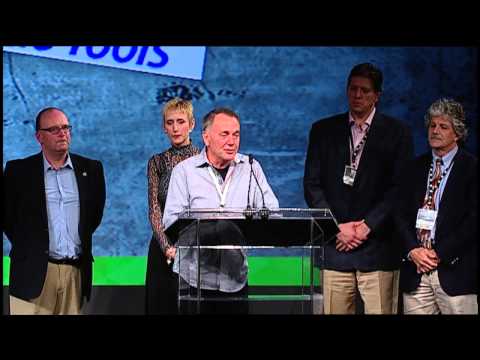 ISD Best Conversion to an AD Supplier, Metalworking
BlackHawk Industrial and SGS Tools, 2013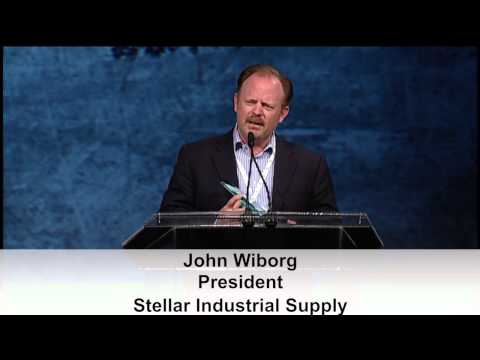 AD ISD Affiliate of the Year, Leadership
John Wiborg (Stellar Industrial), 2013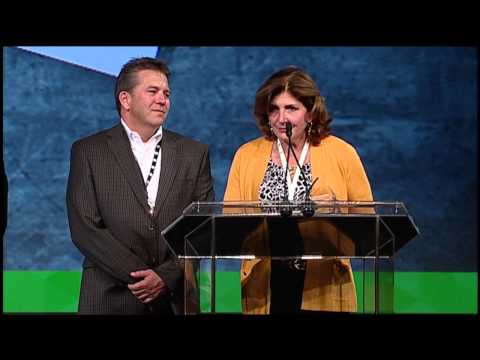 ISD Best Conversion to an AD Supplier, Tools & Material Handling
General Industrial Tool & Supply and Milwaukee Electric Corp., 2013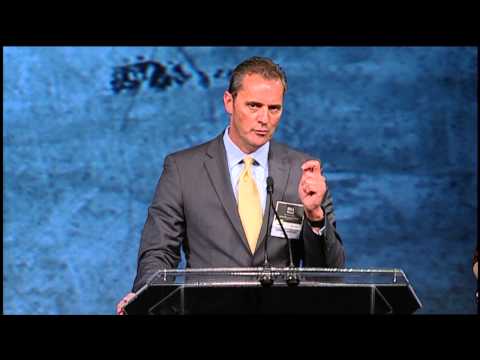 AD ISD Supplier of the Year, Performance
Walter Meier Mfg., 2013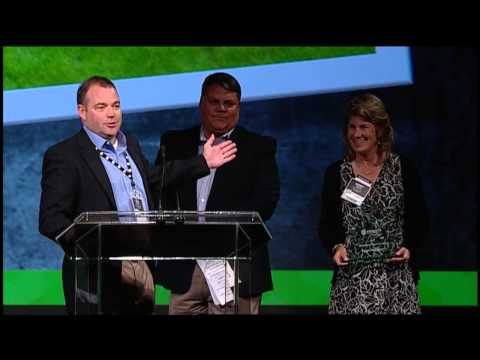 AD ISD Supplier of the Year, Leadership
Brady Corp, 2013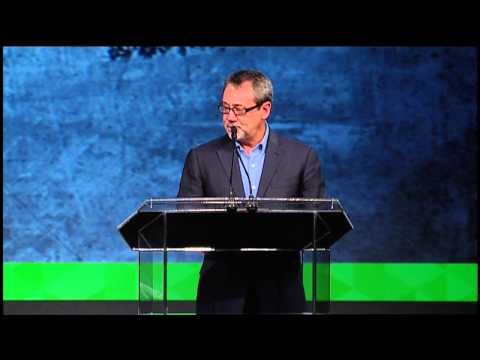 AD ISD Giving Back Award
Allied Machine & Engineering, 2013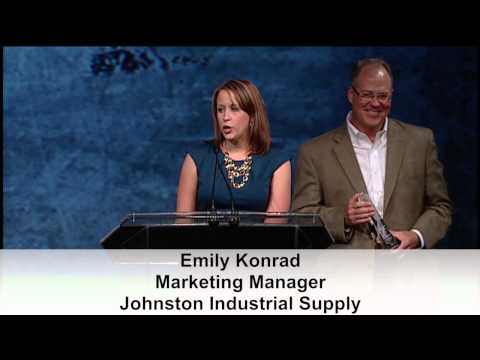 ISD AD MVP
Emily Konrad (Johnston Industrial Supply), 2013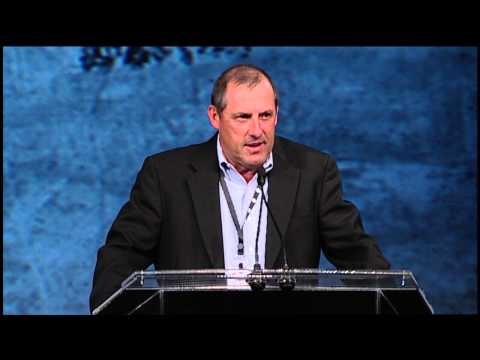 AD Supplier of the Year, Marketing Excellence
Seco Tools, 2013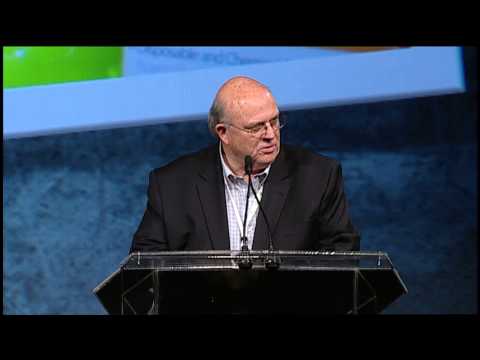 AD Affiliate of the Year, Marketing Excellence
Walter A. Wood Supply, 2013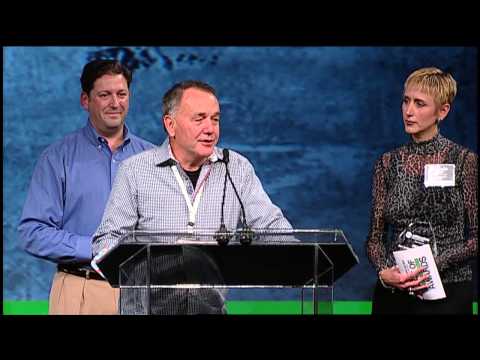 AD Best Annual Planning Process
BlackHawk Industrial, 2013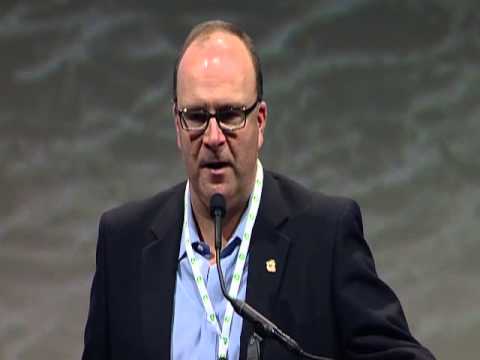 AD ISD Best Annual Planning Process
Tenaquip Limited, 2012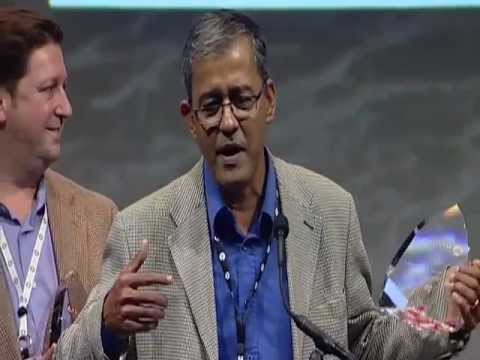 AD ISD Best Conversion to an AD Supplier
Replenex and 3M, 2012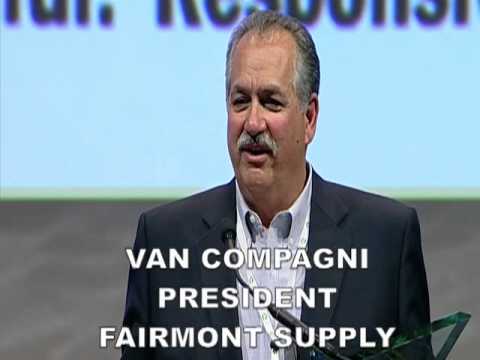 AD ISD Affiliate of the Year for Performance
Fairmont Supply Company, 2012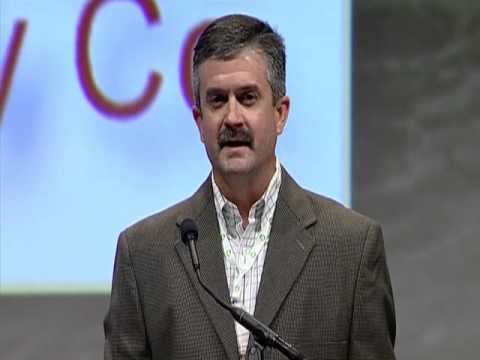 ISD AD MVP
Steve Boyd (Arkansas Mill Supply), 2012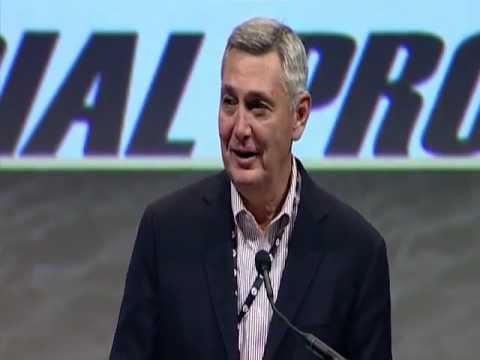 AD ISD Supplier of the Year for Performance
Protective Industrial Products, 2012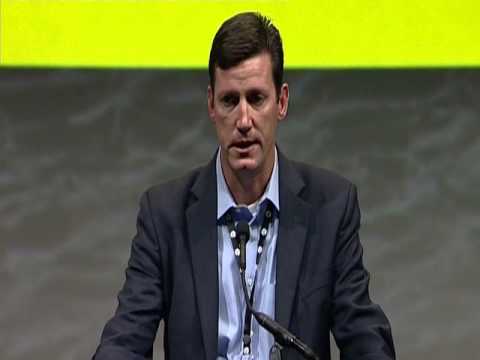 AD ISD Supplier of the Year for Marketing Excellence
Stanley Black & Decker, 2012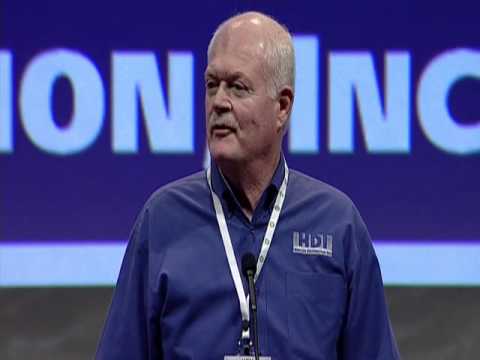 AD ISD Giving Back Award
Horizon Distribution, 2012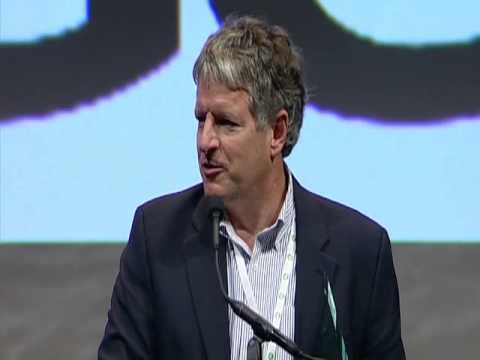 AD ISD Affiliate of the Year for Marketing Excellence
N.H. Bragg & Sons, 2012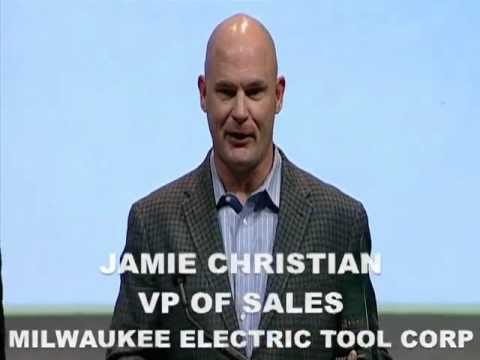 AD ISD Supplier of the Year for Leadership
Milwaukee Electric Tool Corp., 2012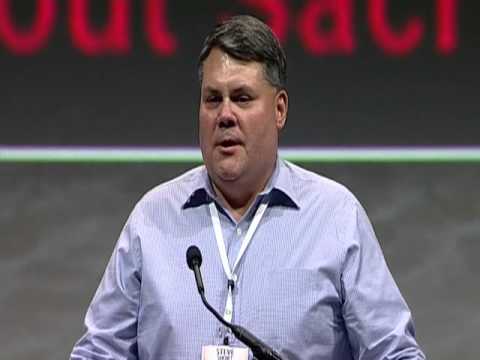 AD ISD Affiliate of the Year for Leadership
Updike Supply Company, 2012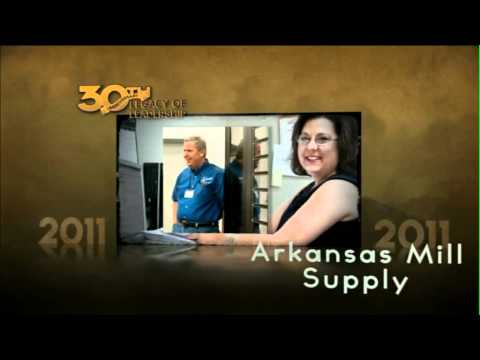 AD Industrial Affiliate Legacy of Leadership Award
Arkansas Mill Supply, 2011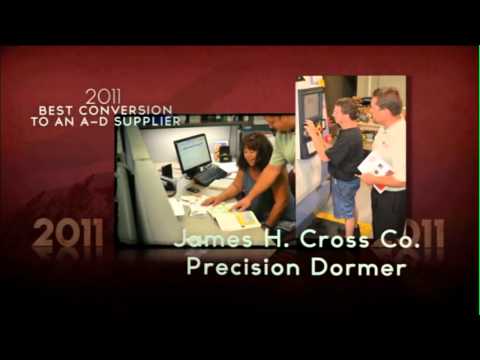 AD Industrial Best Conversion to an AD Supplier
James H. Cross Co. & Precision Dormer, 2011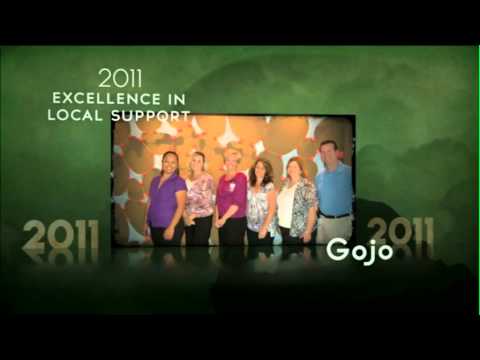 AD Excellence in Local Support Award
GOJO, 2011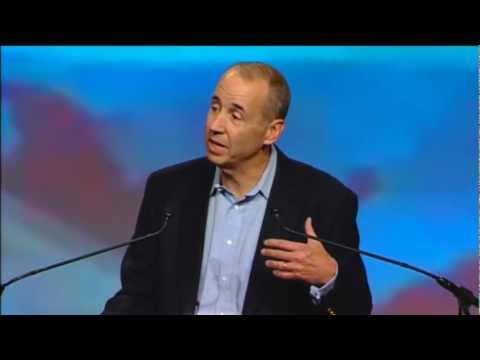 Industrial Division MVP Award
Stu Mechlin, 2011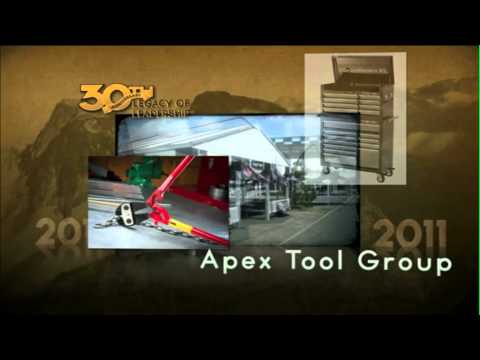 AD Industrial Supplier Legacy of Leadership Award
Apex Tool Group, 2011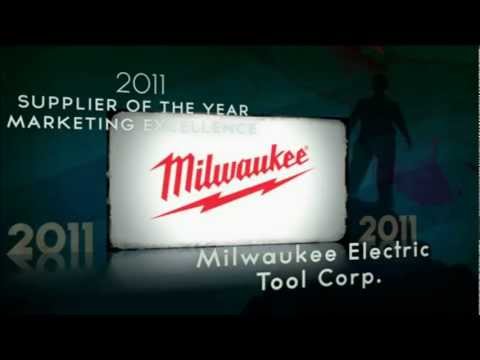 AD Industrial Supplier of the Year for Marketing Excellence
Milwaukee Electric Tool Corp., 2011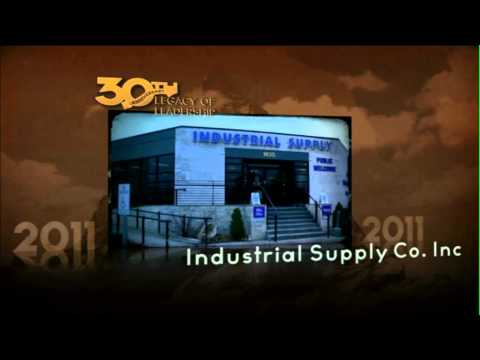 AD Industrial Affiliate Legacy of Leadership
Industrial Supply Co., Inc., 2011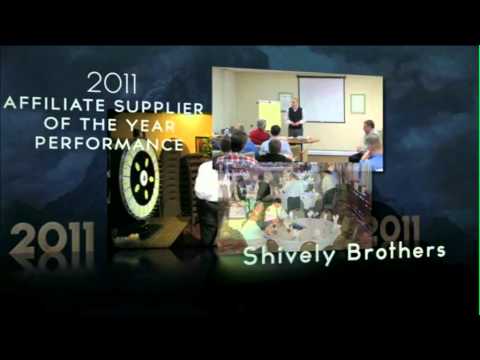 AD Industrial Affiliate of the Year for Performance
Shively Brothers, 2011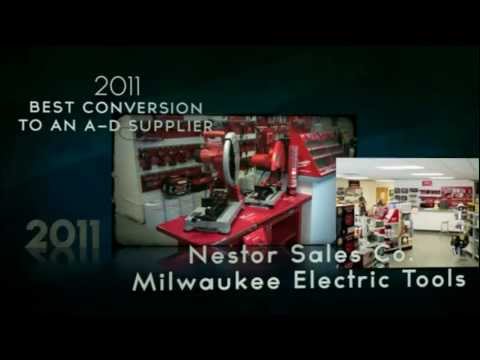 AD Industrial Best Conversion to an AD Supplier
Nestor Sales & Milwaukee Electric Tool Corp., 2011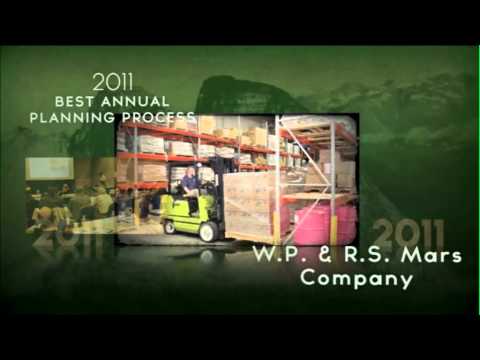 AD Industrial Best Annual Process Award
W.P & R.S Mars Company, 2011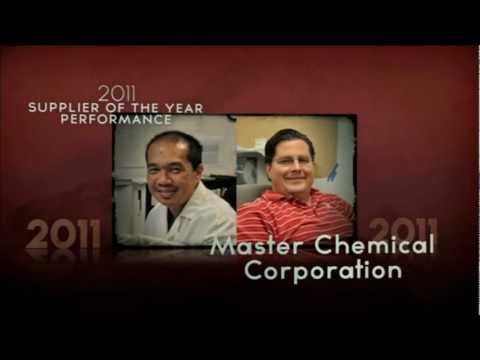 AD Industrial Supplier of the Year for Performance
Master Chemical Corporation, 2011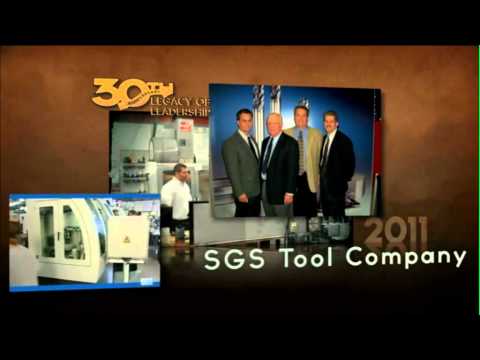 AD Industrial Supplier Legacy of Leadership Award
SGS Tool Company, 2011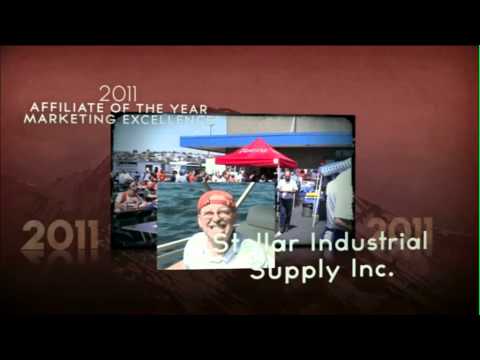 AD Industrial Affiliate of the Year for Marketing Excellence
Stellar Industrial Supply Inc., 2011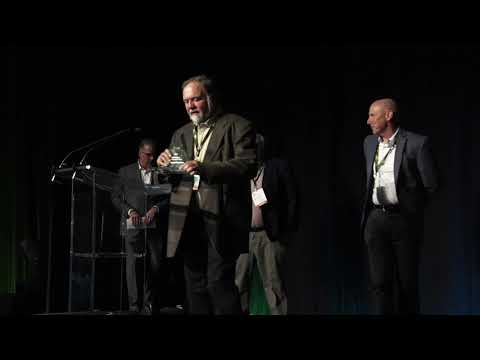 AD Plumbing Supplier of the Year
Sloan Valve Company, 2021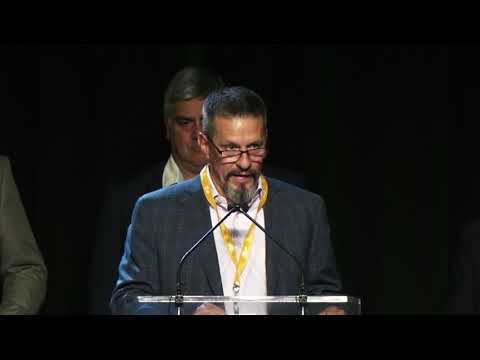 AD Plumbing Member of the Year
Thos. Somerville Co., 2021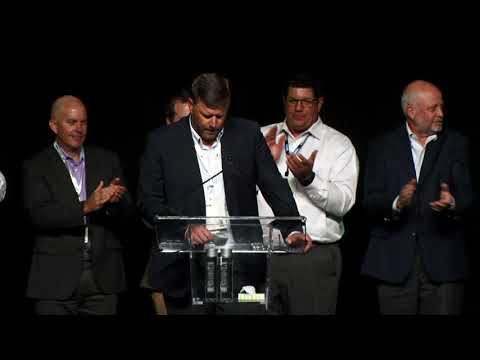 AD Plumbing Supplier of the Year
Watts Water Technologies, 2019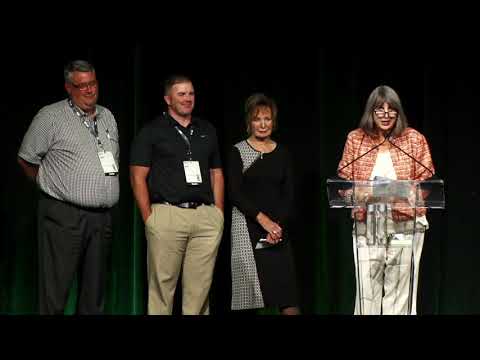 AD Plumbing Member of the Year
Consolidated Supply Co., 2019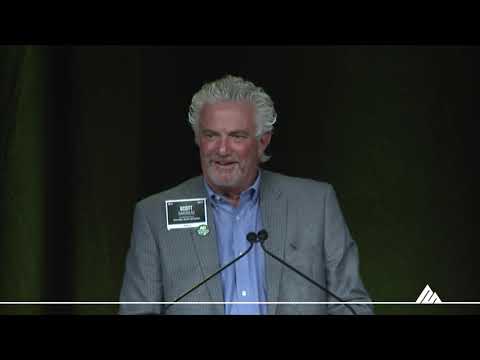 AD Plumbing Supplier of the Year
Matco-Norca LLC, 2018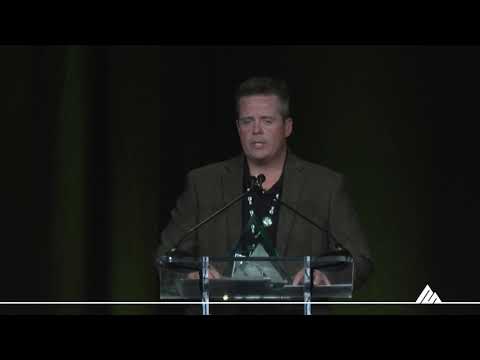 AD Plumbing Member of the Year
Locke Supply Co., 2018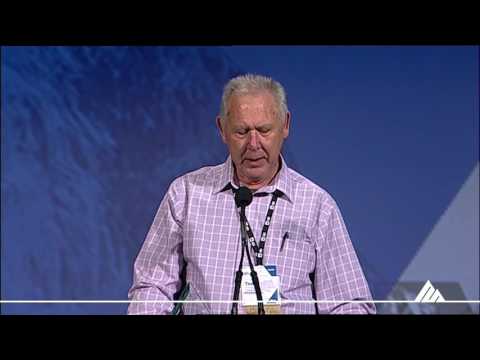 AD Plumbing Member of the Year
Pace Supply Corp, 2016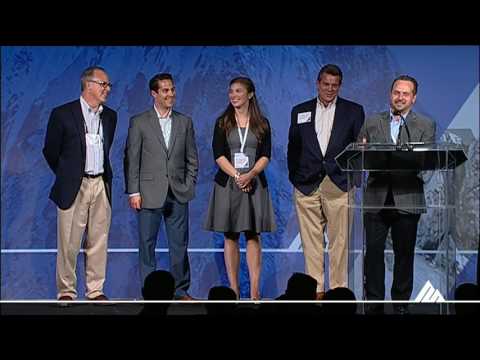 AD Plumbing Supplier of the Year
Oatey, 2016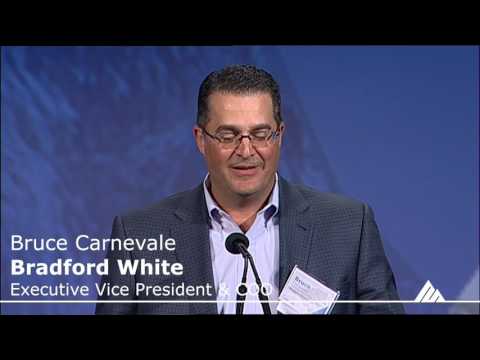 AD Plumbing Conversion of the Year
Bradford White, Capitol Group, Keidel, Blackman & Valley Supply, 2016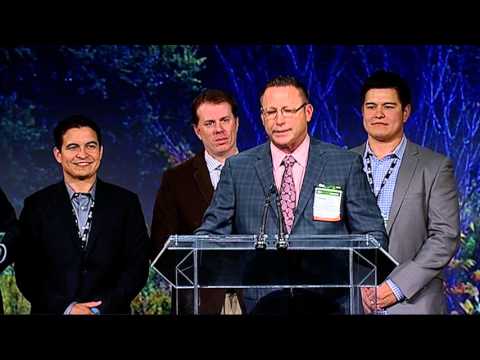 AD Plumbing Member of the Year
Texas Plumbing Supply Co., Inc., 2015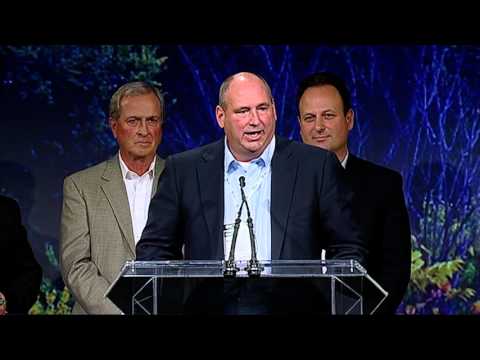 AD Plumbing Supplier of the Year
Elkay, 2015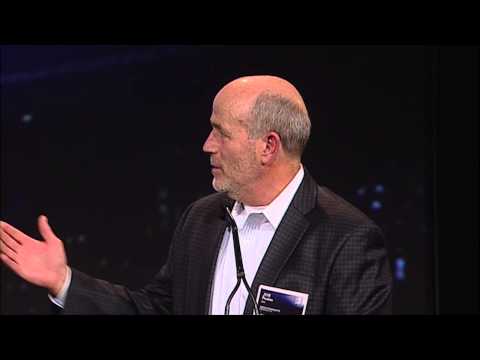 AD Plumbing Conversion of the Year
VP Supply Corporation and Prier Products, 2014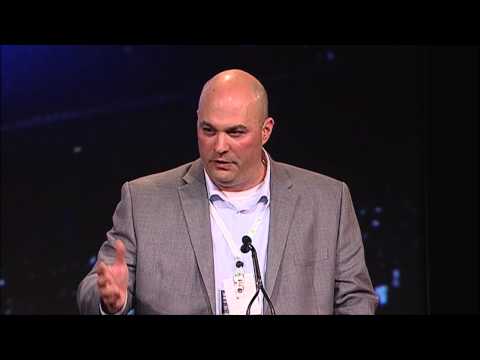 AD Plumbing Supplier of the Year
Uponor, 2014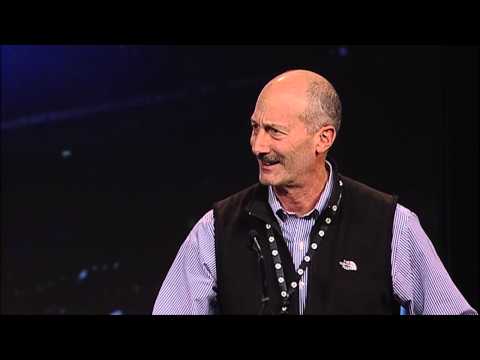 AD Plumbing Affiliate of the Year
Crawford Supply Company, 2014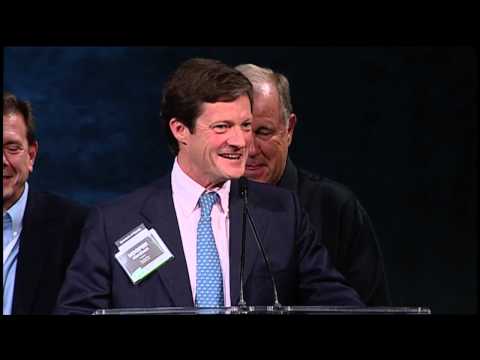 AD Plumbing Supplier of the Year
Charlotte Pipe & Foundry Co., 2013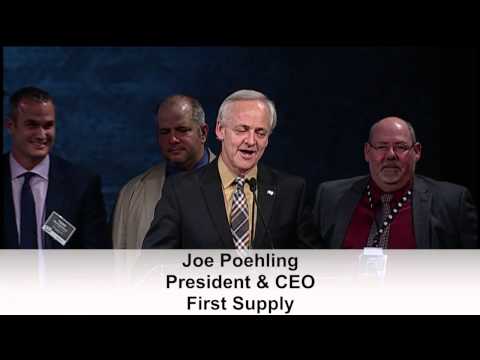 AD Plumbing Affiliate of the Year
First Supply, 2013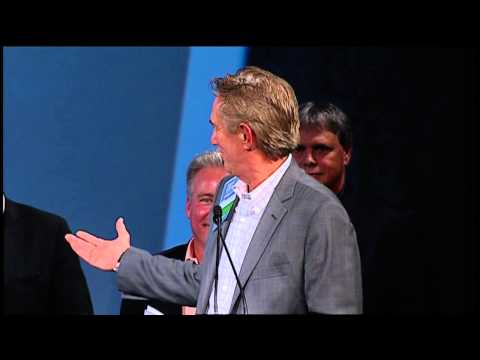 AD Plumbing Conversion of the Year
Texas Plumbing Supply and Matco-Norca, 2013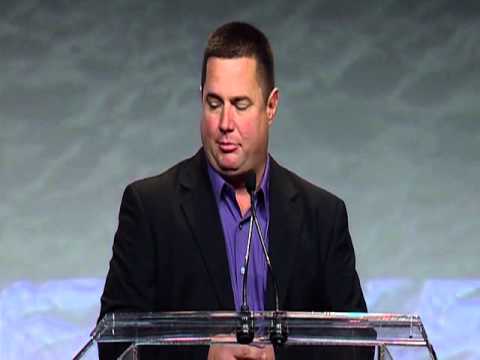 AD Plumbing Affiliate of the Year
Blackman Plumbing Supply, 2012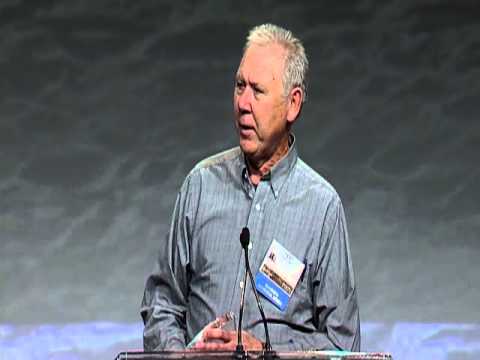 AD Plumbing Conversion of the Year
NIBCO & Pace Supply, 2012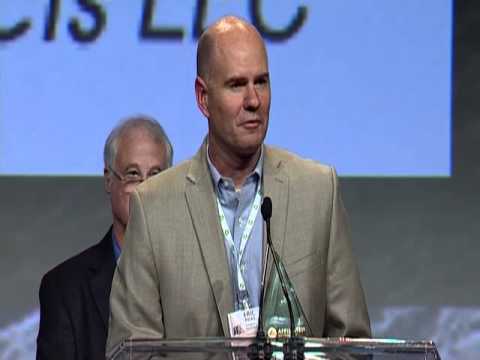 AD Plumbing Supplier of the Year
Cerro Flow Products, 2012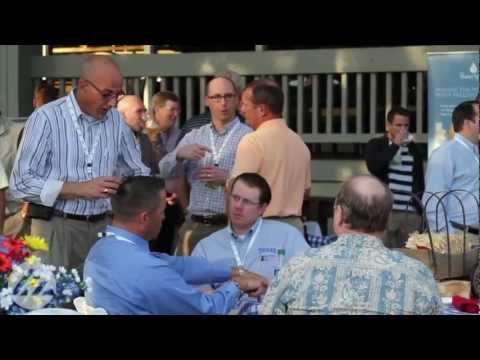 AD Plumbing Network Meeting
On March 26th, 2012, the Affiliated Distributors indpendent plumbing distributors met in Houston, Texas., 2012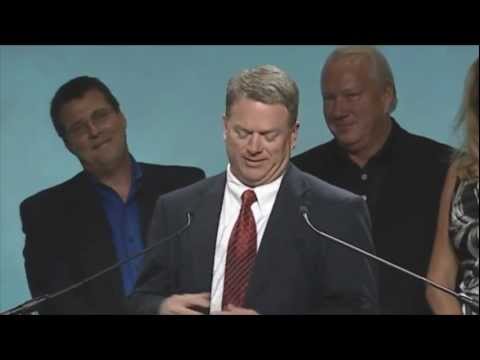 AD Best Plumbing Conversion to an AD Supplier
Murray Supply and NIBCO, 2011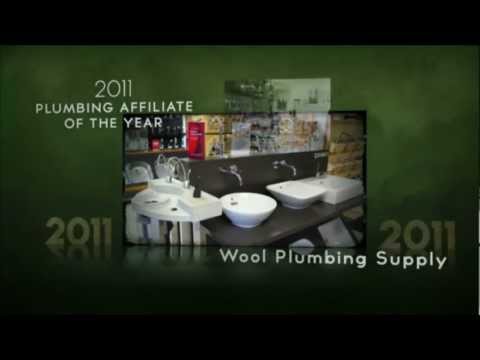 AD Plumbing Affiliate of the Year
Wool Plumbing Supply, 2011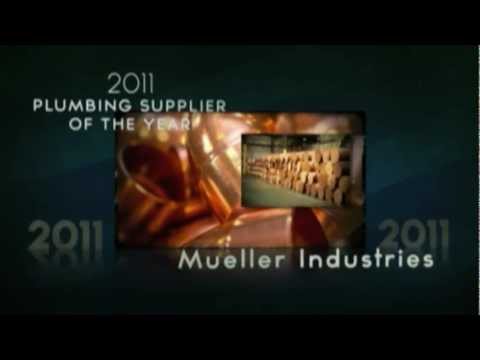 AD Plumbing Supplier of the Year
Mueller Industries, 2011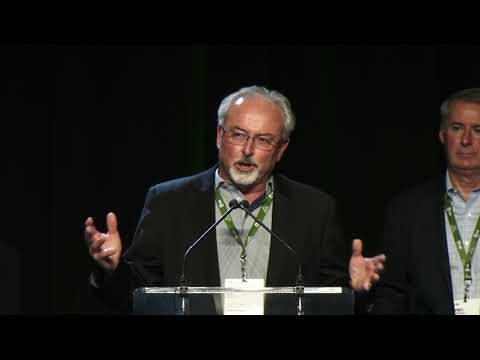 AD PVF Supplier of the Year
The Allied Group, 2021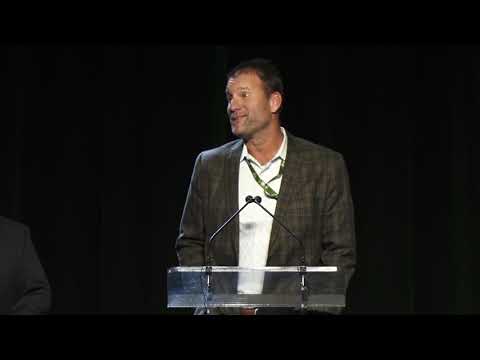 AD PVF Member of the Year
Galloup, 2021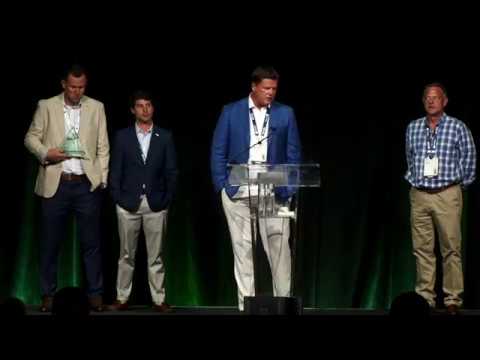 AD PVF Supplier of the Year
Dodson Global, 2019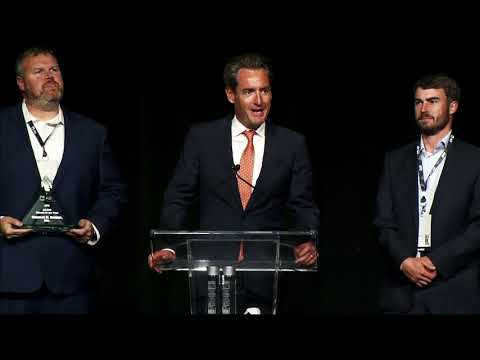 AD PVF Member of the Year
Charles D. Sheehy, Inc., 2019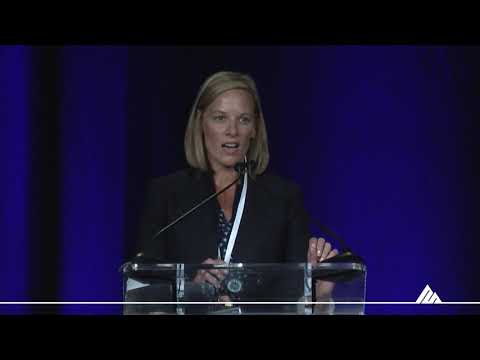 AD PVF Supplier of the Year
Viega, 2018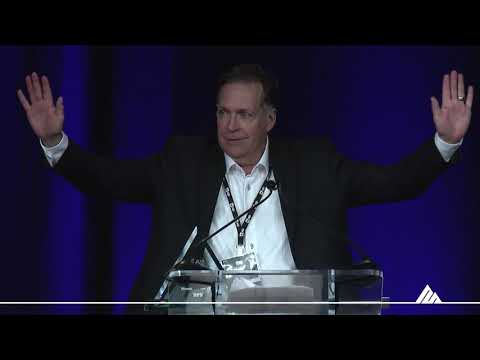 AD PVF Member of the Year
BPS, 2018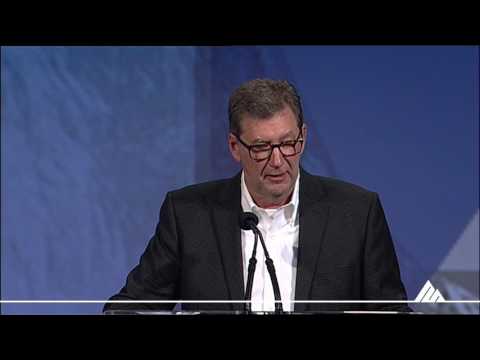 AD PVF Conversion of the Year
AP Supply & Allied Group, 2016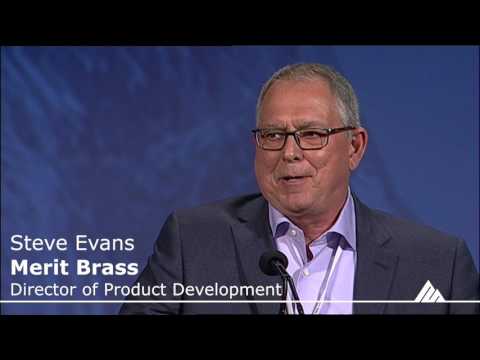 AD PVF Supplier of the Year
Merit Brass, 2016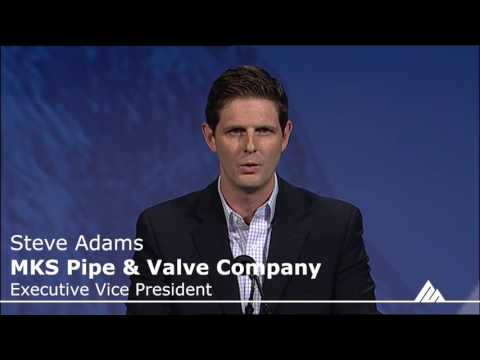 AD PVF Member of the Year
MKS Pipe & Valve Company, 2016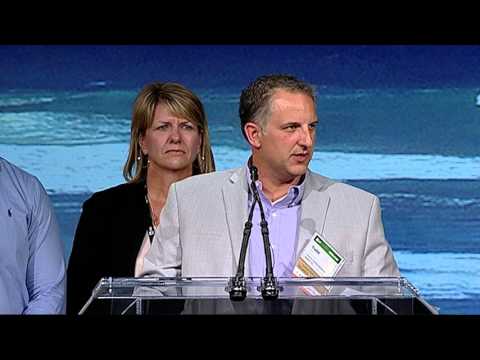 AD PVF Member of the Year
Central States Group, 2015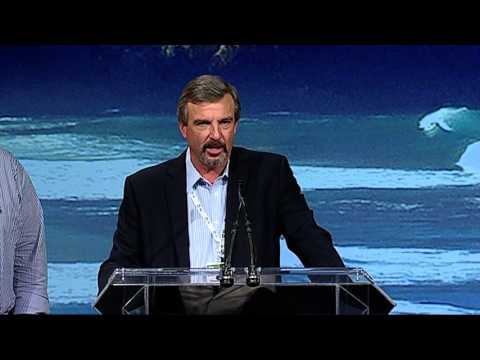 AD PVF Supplier of the Year
Anvil International, 2015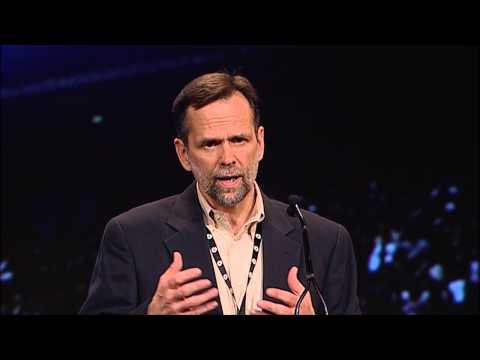 AD PVF Conversion of the Year
Cooney Brothers & Dixon Sanitary, 2014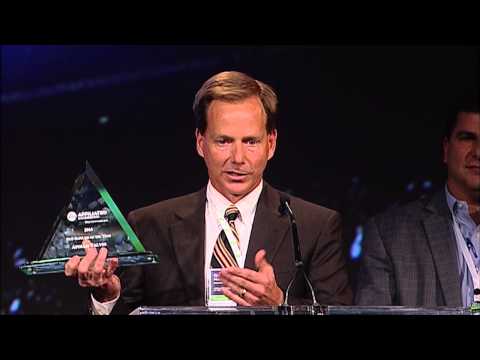 AD PVF Supplier of the Year
Apollo Valves, 2014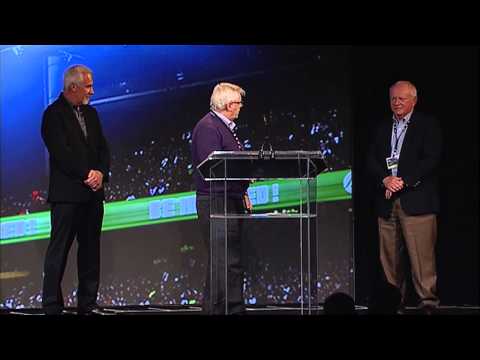 AD PVF Affiliate of the Year
F.W. Webb, 2014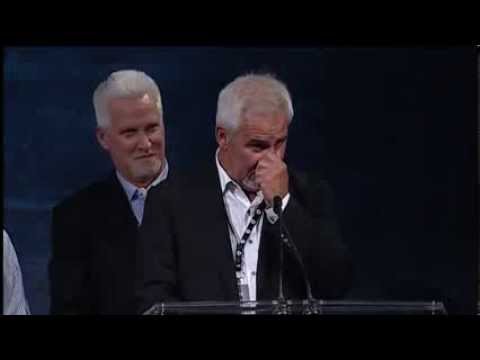 AD PVF Affiliate of the Year
Columbia Pipe & Supply Co., 2013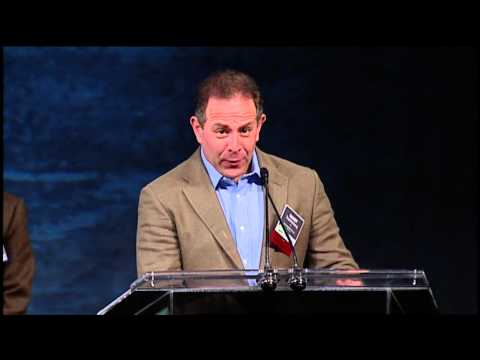 AD PVF Conversion of the Year
M&M Supply Co. and Kelly Pipe Company, 2013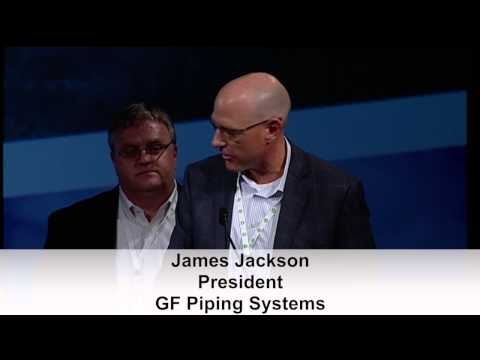 AD PVF Supplier of the Year
GF Piping Systems, 2013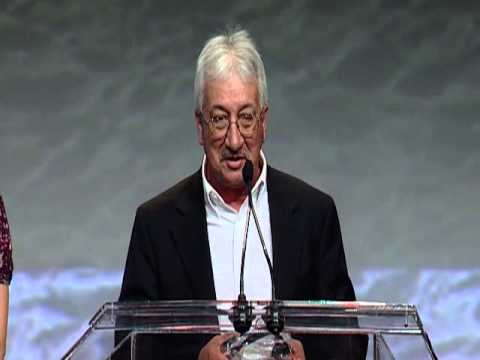 AD PVF Conversion of the Year
A&B Valve and Piping Systems AND Crane Energy Flow Solutions, 2012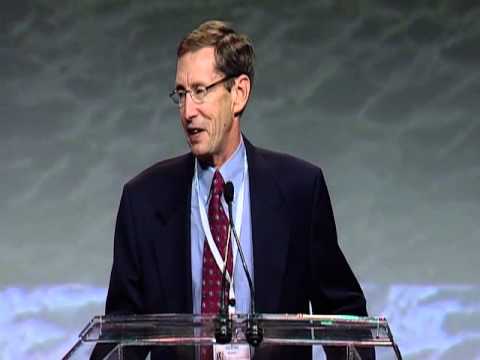 AD PVF Supplier of the Year
Phoenix Forge, 2012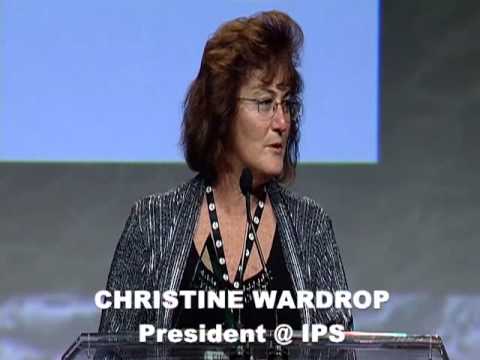 AD PVF Affiliate of the Year
Industrial Piping Systems, 2012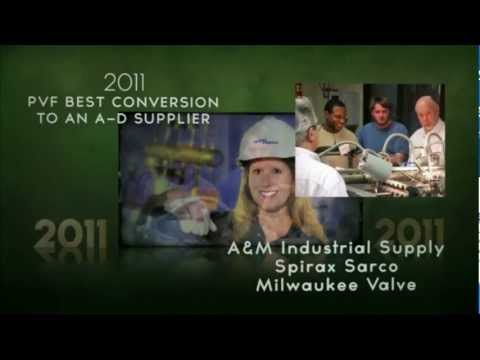 AD PVF Best Conversion
A&M Industrial Supply, Spirax Sarco, and Milwaukee Valve, 2011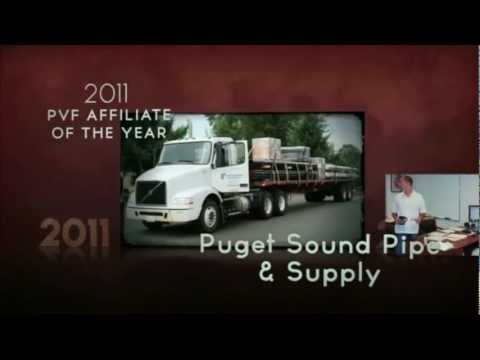 AD PVF Affiliate of the Year
Puget Sound Pipe & Supply, 2011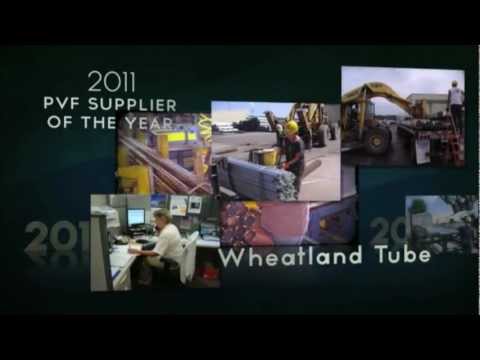 AD PVF Supplier of the Year
Wheatland Tube, 2011