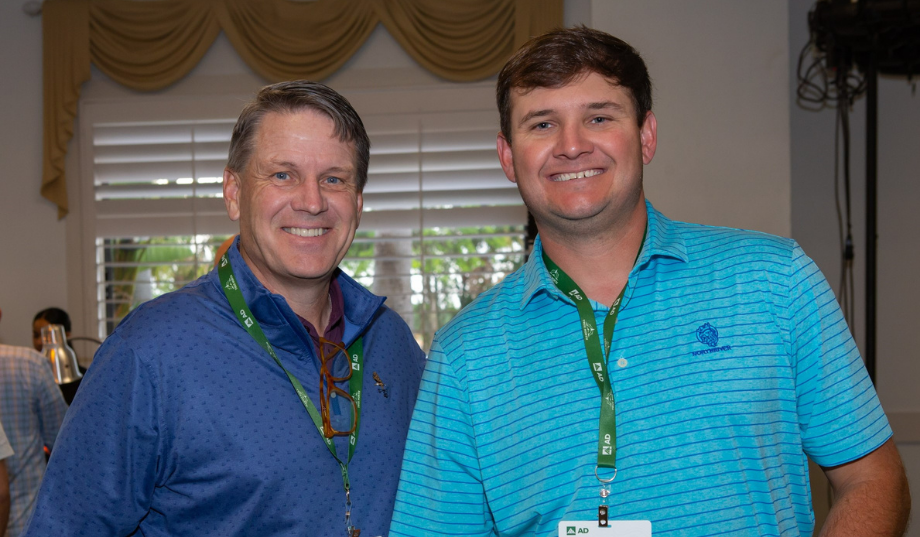 AD PHCP members reunite to share best practices and strengthen market relationships
May 25, 2022
Tampa, FL – Members of the AD PHCP Business Unit gathered from May 3 to 5 at the AD PHCP Spring Network Meeting in-person for the first time since 2019 with a record breaking 401 individuals in attendance.
"Meetings are fun when you have good news to share, and this year we definitely did. We were able to celebrate on the success from last year while working to position AD for continued growth," Justin Dunscomb, AD President of the Plumbing and PVF Divisions, shared.
"Record breaking meeting attendance is always a plus, and for this meeting 50 of the 401 were supplier sponsor attendees. We switched the format up this year by inviting 17 supplier sponsors across the three PHCP divisions (Plumbing, PVF and HVAC) to the meeting, and we worked to keep the agenda fresh," Dunscomb said. "Many reached out looking for an opportunity to connect in person with the group. We appreciate the time they took to enhance the meeting. We are very fortunate to have valued support from our supplier partners in programs as well as sponsorship."
At the Florida meeting, members were inspired and challenged to use their relationship with AD to further strengthen overall business through programs like AD Rewards, eCommerce Solutions, Procurement Services and the newly launched AD Conversion Campaign.
AD leaders participated in a panel discussion to update members about AD's programs. Pictured left to right are Jeffrey Beall, AD President of PHCP Business Unit; Bryana Kennedy, Director, Account Management, eCommerce Solutions; Stephanie McAllister, Supplier & Member Programs Manager, PHCP Business Unit; David Hons, Director of Procurement, AD US & Canada PHCP Divisions; and Debby Hite, Program Director, AD Rewards, US.
Jeffrey Beall, AD President of the PHCP Business Unit, took the stage at the PHCP business unit meeting with four AD program leader panelists to highlight these services. "We were excited to officially kick-off the AD Conversion Campaign in person. This program is designed to help members maximize their relationships with AD suppliers. All of these resources really feature the value of AD and strength awarded from bringing members and suppliers together," Beall said. "We're looking forward to continuing the momentum to grow all of these programs and in-turn grow mutual business for our whole community.
"While at the individual divisional business meetings, attendees heard highlights of a 2021 that finished with record breaking financial results and ways to use program enhancements to continue the positive momentum this year.
In line with AD's goal to keep members at the top of their game, the agenda also offered opportunities to hear from three speakers on the topics of succession planning, the state of the 2022 economy and cybersecurity.
The event concluded with over four hours of formal member-led network meetings, where company attendees met in small, non-competing groups to share best practices, strengthen market relationships, and work together to address trends and challenges felt within the industry. Randy Lee, AD HVAC Vice President, commented, "Formal network meetings are a huge value for those who attend this meeting. These 23 member-led confidential networking sessions allow individuals to share best practices. Time and time again we are told how invaluable these gatherings and the relationships forged from them are."
When asked what he believed was a key take-away of the meeting, Beall shared, "Though many of these companies came together last fall at our North American Meeting, this was the first meeting for an astonishing 42 new member companies. The additional energy these members bring to the overall experience is paramount to generate fresh ideas and build on innovations. It is also really gratifying to hear from our seasoned AD experts the value they received."