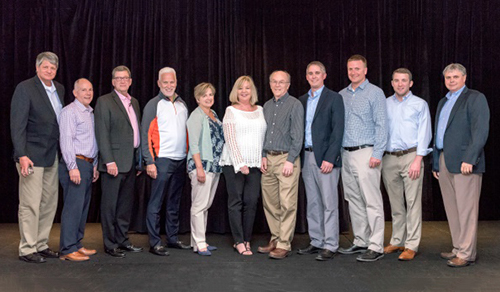 Ascending to New Levels at the 2017 AD Plumbing & PVF Spring Network Meeting
April 18, 2017
The 2017 AD Plumbing & PVF Spring Network Meeting in Phoenix was a great success! Thank you to all attendees for coming out and joining us this year! And a special thank you to our newest members of the Canada Plumbing & Heating division for attending this year.
Every year AD Spring Network meetings are an important place to hear about overall group results and opportunities, to network together, and to share best practices. It is the perfect place to take advantage of the power of face to face networking among fellow distributors to build new relationships and maintain long term friendships. Kicking off the meeting this year members had the option to golf or attend a pre-season baseball game. Over the course of three days attendees also heard from two guest speakers David Friedman on Leadership, Organizational Culture, and How to Build High Performance Teams and Ken Schmidt who spoke about how to Open the Throttle and Dominate Your Marketplace.
In the spirit of continuing to inspire and improve how we recognize contributions by our members, this year we awarded members who demonstrate our positioning statement, "Together, we win" The awards are given to a member who exemplifies behavior that supports their individual goal achievement as well as inspires fellow members to work together toward common goals for the benefit of all.
The following companies received the new AD PHCP Together, We Win Awards:
PVF
Plumbing
"These awards personify the spirit of AD and characterize what it is to be an AD member. Our members continue to raise the bar year over year with their ingenuity and creativity in our ever changing market. With so many qualified recipients for these awards, it's hard to pick just one." Jeffrey Beall, AD's President of the PHCP Divisions stated.
Thank you to all the meeting attendees for coming out this year!