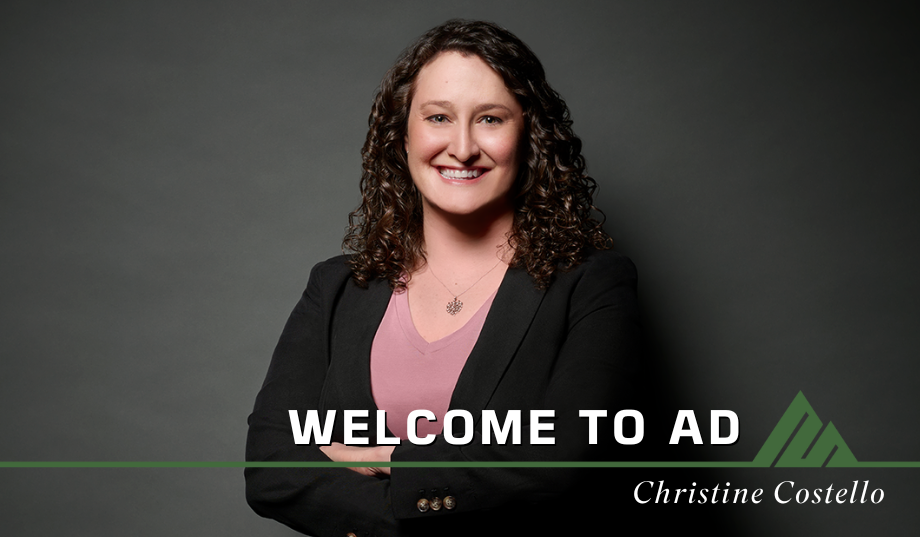 Christine Costello appointed as AD Vice President, Organizational Effectiveness & Collaboration
May 16, 2023
Wayne, Pa. – Affiliated Distributors (AD) is pleased to announce that Christine Costello has joined the company as Vice President, Organizational Effectiveness & Collaboration, effective April 17, 2023.
In her role, Costello works to improve collaboration and connectivity between teams at AD, ensures goal alignment across key initiatives, and supports AD's leaders in assessing and implementing organizational structure solutions to enhance overall effectiveness. She supports AD's ongoing efforts to drive a positive, high-performing associate culture. 
Costello brings extensive creative, technical and analytical skills to the AD team. She has years of experience leading high-performance teams with a passion for optimizing people processes and systems to accelerate business performance and shape a culture of innovation. Costello most recently served as Senior Director of Global Organizational Effectiveness at Phenom People, a human resources technology company. She also held various operations and training leadership roles with TargetX, a higher education technology company.
AD's Chairman and CEO Bill Weisberg shared the importance of Costello's new role for the group's workplace culture.
"At AD, we pride ourselves on our top-tier workplace that provides our associates with the tools and environment to achieve their goals and support our member and supplier communities, and we are proud to have been recognized as a Top Workplace by The Philadelphia Inquirer five years running," said Weisberg. "With the addition of Christine to AD's Executive Committee, we have an incredibly experienced resource who can enhance our internal ways of working to help us become even better."
Costello discussed her outlook for her new role with AD.
"AD's strong culture of collaboration and passion for their mission became immediately apparent to me," said Costello. "As I join the team, I look forward to working with a tremendous leadership team and helping AD achieve its strategic goals."