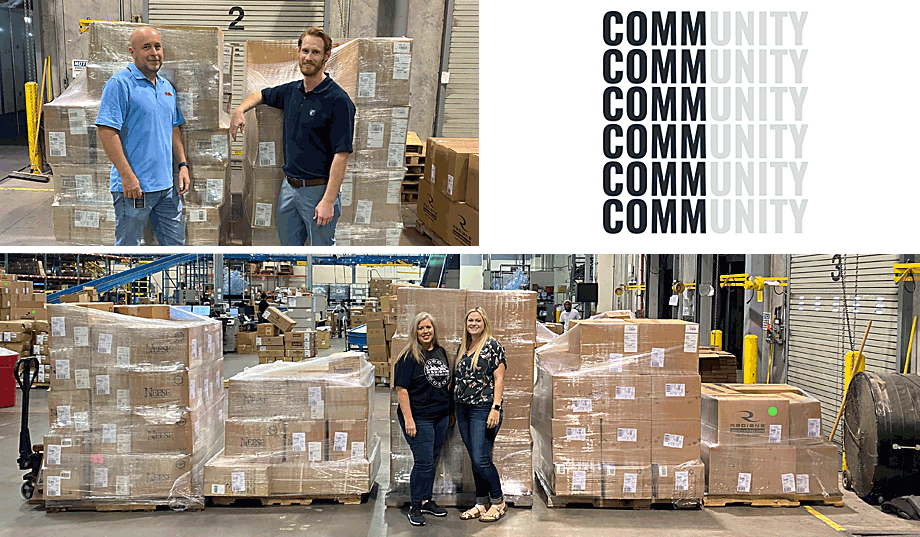 Memphis-Based Radians Donates Nine Hefty Pallets of PPE to Help with Hurricane Ida Relief
September 13, 2021
MEMPHIS, TN - September 9, 2021 - Radians®, a Memphis-based top-tier manufacturer and supplier of quality Personal Protective Equipment (PPE), donated nine hefty pallets of PPE to help with Hurricane Ida relief in New Orleans, Baton Rouge, Livingston Parrish, and other cities impacted by Ida's rain- flooded areas.
To keep workers and volunteers safe, many of whom are utility and electrical workers from out-of-state, Radians sent work gloves, safety eyewear, hearing protection, protective suits, AR/FR workwear, hard hats, and hi-vis apparel to help with the ongoing Hurricane Ida clean-up.
Five of the pallets were given to Industrial Sales & Rental (ISR), an electrical and mechanical contractor in Baton Rouge, LA. According to ISR Inside Sales Rep Shannon Sutton, "ISR will be distributing the PPE donated by Radians to the New Orleans branch of Habitat for Humanity, Veterans of America, and to Jason Ard, the Livingston Parish Sheriff, who will distribute to first responders and others.
The other four pallets went to Eight Days of Hope, a disaster relief non-profit that is sending several crews to New Orleans to help with disaster relief activities.
Considered one of the most powerful storms ever to hit the U.S., Hurricane Ida caused destruction from the Big Easy to the Big Apple. "Where there's big destruction, there is the need for clean-up and new construction. And where there is clean-up and new construction on a massive scale, there is a pressing need for PPE to keep workers and volunteers safe," said Radians President, Bill England. "We're glad we could help out Louisiana and contribute to the rebuild by supplying essential safety products."
For more information about Radians, visit RADIANS.COM.