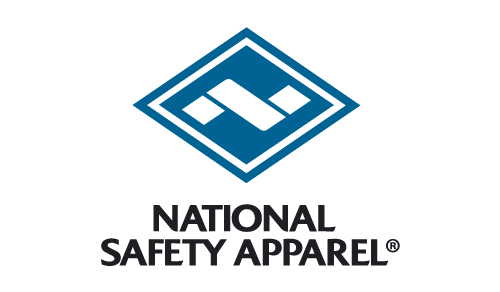 National Safety Apparel® (NSA) Acquires Multiple Safety and Military Apparel Companies
August 25, 2020
Cleveland, Ohio – August 20, 2020: National Safety Apparel expands their USA-based safety and military clothing brands with the acquisition of Chicago-based leather glove manufacturer Kunz Glove and Virginia Beach-based military gear manufacturer Wild Things.
Kunz Glove has been making leather protectors and other leather work gloves in the USA since 1900. Their rich history and USA manufacturing align with National Safety Apparel's 80+ years of safety apparel manufacturing in Cleveland, OH. The acquisition of military apparel and gear manufacturer, Wild Things, adds another market leader to National Safety Apparel's established "House of Brands".
"We're committed to providing workers in the field and military personnel in the battlefield with the gear they need, while growing our manufacturing footprint in the USA", states National Safety Apparel President and CEO, Chuck Grossman. "Both Wild Things and Kunz Glove align with NSA's mission to provide high quality, innovative products, and expand our offering to our customers."
Founded in 1900, Kunz Glove supplies gloves to electrical utilities, among other industrial customers, making the acquisition a natural extension of NSA's existing product lines. Based in Chicago, the company is ten minutes from National Safety Apparel's 2018 acquisition of US garment manufacturer, Rubin Brothers, whose Union Line™ brand includes USA made, Union Made everyday apparel and specialized flame resistant apparel for electrical safety.
Wild Things began in 1981 as a manufacturer of lightweight, superior gear for elite mountaineers and grew its offerings to include gear and apparel for U.S. Special Forces. The company has a manufacturing facility in Gorham, New Hampshire, and the brand is supported by a team in Virginia Beach, Virginia. Known for its technical and durable outerwear, Wild Things products are currently in the field with every branch of the U.S. Armed Forces.
National Safety Apparel is a market leader in the design and manufacture of high-quality industrial safety and military apparel. A fourth generation, family owned company, NSA's Cleveland and Chicago-based facilities employ nearly 500 NSA team members. The company and its brands serve a wide variety of industries such as, electrical and gas utilities, steel mills and aluminum foundries, glass plants, construction, and manufacturing in addition to military personnel.
See the companies online at www.thinknsa.com, www.kunzglove.com and www.wildthingsgear.com.
For more information, contact:
Heidi Sweeney, Director of Marketing
Office Phone: 800.553.0672 x 862
Email: hsweeney@thinknsa.com