Schaedler Yesco Announces Plans and Structure for Western Territory
August 31, 2023
Harrisburg, PA – Schaedler Yesco Distribution has announced plans to support the growing Western PA and Eastern OH markets.
Last May, the company announced plans to open a 90,000-square-foot facility in Lower Burrell, PA, Westmoreland County. Since the announcement, the building has been gutted and rebuilt to support a new counter area, a larger inventory and wire services, a large conference and training room, and additional square footage to support new services. The new space will serve as both a local branch and a regional distribution center. It is expected to be operational in October.
Todd Smith, Distribution Center Manager, and Matt Snyder, Assistant Warehouse Manager, will manage the new RDC.
In addition to the physical infrastructure to support the territory, Schaedler Yesco has restructured its sales team to enhance local leadership and focus on the market's specific needs.
Matt Evans, Regional Vice President, oversees the company's western most market and is responsible for the development and execution of sales strategies while fostering meaningful relationships with key customers and vendors.
Evans is supported by Jon Blanchette, Outside Sales Manager, and Gary Meanor, Director of Branch Sales. Both offer extensive knowledge and experience in the Western PA and Ohio marketplace.
Brett Sanders, Construction Solutions Manager, oversees the Construction Services Team of local lighting specialists, gear specialists, and project coordinators in support of their contractor customers.
"Supporting the market is more than just having local product availability," explained Farrah Mittel, president. "It's the whole package. It's having local, experienced team members who can work directly with customers to meet their specific needs. It's being an agile, independent distributor who isn't mired in red tape when developing unique solutions. And it's having a solid foundation to make necessary investments to support growth."
On the heels of their 5-branch acquisition from YESCO, the company was named a Top Growing Company in PA for the tenth time."
The Western PA and Ohio market offers a great opportunity to us, and we are poised to offer it the service and support it's been needing," said Mittel.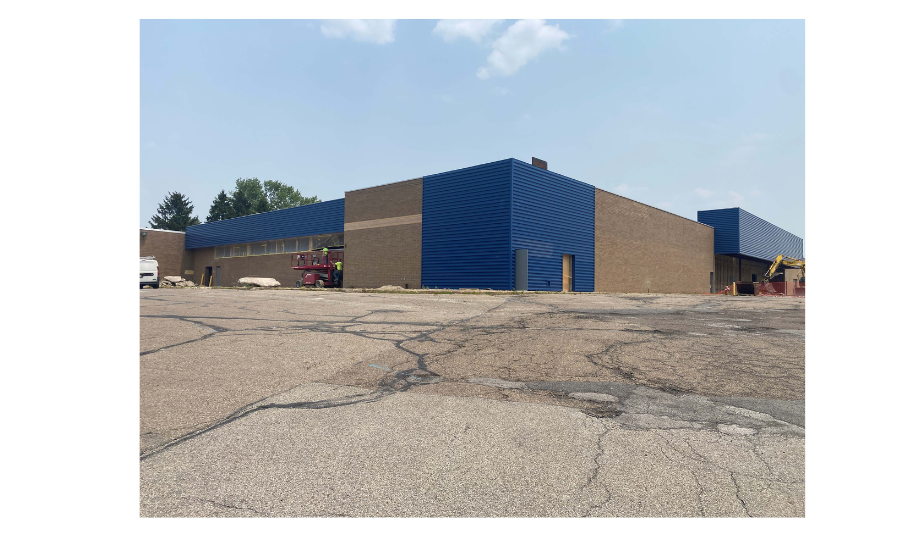 Construction of 90,000-square-foot Regional Distribution Center in Lower Burell, PA.