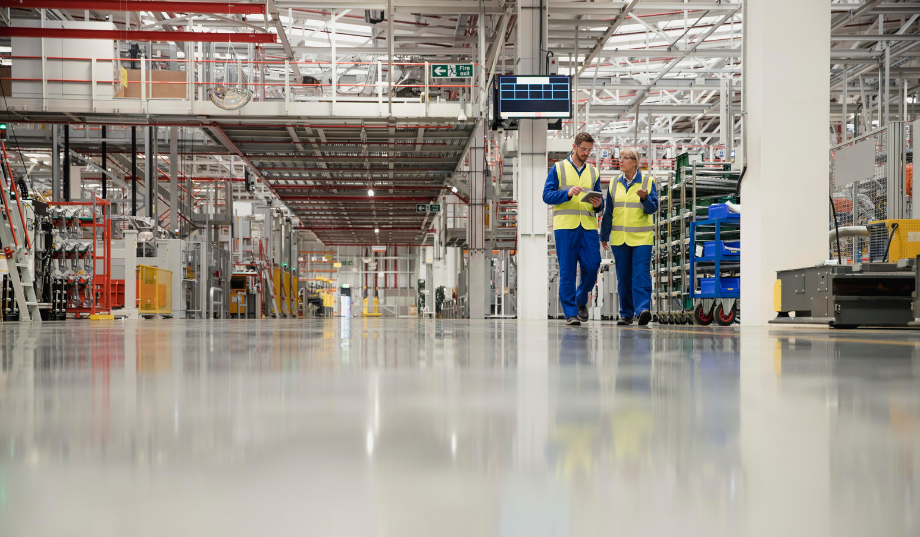 Stellar Industrial Supply: Forward-thinking and Growing
July 22, 2022
Five-star performance 
A trusted partner of some of the largest manufacturers in the US, Stellar Industrial Supply's commitment to driving customer profit is driving impressive revenue growth 
The home of Stellar Industrial Supply (Stellar) is the city of Tacoma, approximately 51 kilometers southwest of Seattle, Washington. An established supplier of industrial MRO cutting tools and safety products, it's a company with a mission: to drive better financial performance for its customers. 
Launched in 1988, Stellar serves manufacturers of all sizes, federal, state, and local municipalities, and commercial construction companies across the US. The company provides products for advanced types of manufacturing across five divisions: aerospace, marine, MRO, metalworking, and safety supply. Since its founding, Stellar has grown significantly from organic growth in product offering, the addition of new branches, and astute acquisitions. 
Today, Stellar boasts an extremely vast product offering, the biggest proportion of which falls within coated and bonded abrasives, cutting tools, and other ancillary metalworking products required for the advanced manufacturing sector. Other product categories include tapes and adhesives, safety products, hand tools, power tools, air tools, chemicals, and supplies, typically for maintenance type work. 
Asked about what sets the company apart amid a competitive field, John Wiborg, President of Stellar, cites the "high degree of proficiency in executing against our promise to help customers improve their profit." It's a customer-centric approach, for which Stellar is reaping the rewards. 
"We've invested in, and continue to invest in, a number of specialists," John continues. "These individuals have either vertical industry expertise, such as in aerospace or marine yacht building, or very in-depth product expertise, whether it's metal working products and applications, or safety advisory capacity. They're people who can go to the customer and find the very best solution for their needs – they're not there to just advocate for any one supplier. 
"Stellar's primary function in the world is to drive better financial performance for our customers," he reiterates. "We achieve that via a variety of mechanisms, including better products and processes, back-office improvements, and supply chain management improvements. We also have a very robust Documented Cost Savings (DCS) program." 
The thinking behind Stellar's DCS program is straightforward: Stellar proves to its customers that it can offer them documented cost savings, and in return, those customers agree to purchase a higher volume and wider range of products. "We believe in win-win partnerships," John says. "Among the typical actions we might take include working with our customers on their manufacturing or shop floor to identify pain points, bottle necks, product misuse, or opportunities to upgrade particular products or processes, drawing on our deep familiarity with our manufacturers' R&D work. We also look at back-office savings, or ways to minimize supply chain risk, by creating systems that reliably replenish items previously experiencing regular stock-outs. 
"Other methods include helping customers consolidate their vendor base, so that they have consistency in the products they are getting and the right training for staff," he goes on. "We also help to reduce trips, falls, and related accidents. A great example of that is Milwaukee Power Tool, who is making great use of an extremely robust, battery-operated industrial lighting product, designed to help improve safety (reduced trips/falls), and ultimately leads to a reduction in costs." 
Initially launched in 2010, the DCS program achieved customer-approved savings of $17.92m last year. Since inception, the program has delivered a remarkable $150m of customer profit improvement. The program is enjoying particular success with mid-sized businesses. Asked about the trend, John alludes to the rapid recent productivity improvements among large manufacturers. "Typically, although mid-sized manufacturers have improved, it's not quite been at the same rate," John outlines. "Our job is to help those businesses in the 500-to-1000 employees range, find innovative ways to bridge that gap." 
A number of recognized companies have benefited from Stellar's DCS program in recent years, including Atlas Copco, Buck Knives, and Tampa Brass – but perhaps none more so than Honeywell Aerospace. Stellar has more than 20 years of experience working at Honeywell's Clearwater facility, providing dedicated employee on-site and off-site support to the long-term DCS program participant. In 2020, as Honeywell experienced frequent stock outages, frustrated shipments due to lack of documentation, and long lead times that adversely affected delivery dates to their customers, the Stellar team suggested an overhaul of their existing 'three bids and a buy' approach to production supplies and certified bulk chemicals. As part of the move, Stellar's on-site person assumed oversight for procurement, purchase orders and order entry, receiving inspection, documentation, traceability, creating move orders, lab certification, labeling, and delivering material to the line stock areas. A further action – to secure internal lab certification of materials for Space and Defense, prior to acceptance and stocking, in four of Honeywell's plants – eliminated supply chain disruptions and stock outages, and greatly reduced the returns process. In all, the DCS program brought savings to Honeywell of $1.4m in 2020 alone, and through the successful delivery of valuable services over the years, has helped precipitate the growth of the Clearwater Site from $300m in 2010, to $850m in 2021. 
Continuing this theme, John is keen to emphasize the importance of Stellar's solutions division, dedicated to learning from and collaborating with customers to improve their on-site inventory management methods and supply chain. Using advanced technologies, including material management software, point-of-use inventory systems, RFID technology, and more, Stellar has the capability to produce customized reports of real-time inventory visibility, access control, and consumption. It's designed to help customers streamline their supply chains and drive profitability.  
"We aspire to be an organization that plays to win, and defines winning as effectively serving our constituents," John insists. "For our staff members, that means ensuring they have a great place to work, with a team environment, and effective working relationships. For our customers, it means delivering for them and being reliable, resilient, and consistent. For our suppliers, it means creating success in tandem with them, by helping them to gain market share profitability. Finally, for our shareholders, it means delivering a good return on their capital."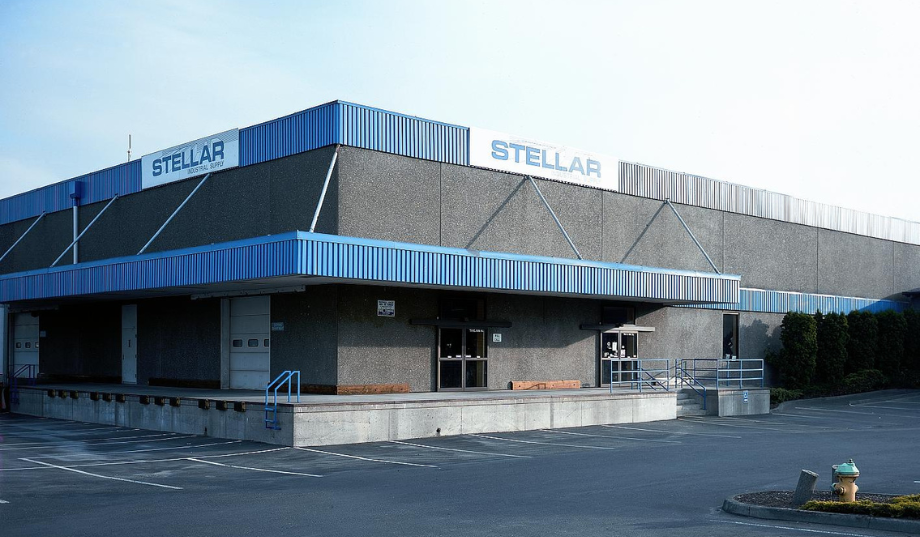 It's an ethos that has served Stellar well throughout the turmoil of Covid-19. In early 2019, Stellar got a lot more intentional about developing their culture, codifying 26 fundamentals of behavior known as The Stellar Way. "I keep telling people how grateful I am that we had a solid year under our belt before the pandemic washed over us," John admits. "Our teams had the ability to hunker down together and face all the challenges we were presented with, to be able to operate in ways that didn't let our customers down, and to do so with good spirit and resolve. 
"Going into it, we didn't just want to survive – we wanted to rise to the occasion and make ourselves better as an organization," John elaborates. "We set up several cross-functional work streams to look at what we could do better as a business, and we realized that we could automate, we could improve consistency, and we could be more proactive in how we communicate with our customers. Likewise, we also felt we could do a better job of developing our people, to enhance their career opportunities, and train them in leadership and other skill sets." 
As business post-pandemic continues to kick-on, Stellar has also been active in its pursuit of a number of mergers and acquisitions, with deals finalized as recently as April 2022. "The company is a small cutting tool distributor called Timesaver Industrial, based in Phoenix, Arizona," John reveals. "That follows another acquisition at the end of March, for Nevada-based JLM Industrial Supplies. In August 2021, we also finalized a substantial acquisition of a company outside of Pittsburg called R.G. Brewton, which saw a total of 60 new employees come onboard. We remain fairly active on the acquisition front, and we're currently monitoring a number of opportunities." 
For John, the key to this success has been Stellar's robust operating philosophy. "You can put a lot of great people together, but that doesn't mean you have a great team," he points out. "It's important to focus on how people engage with each other, and to create a positive environment in which employees can demonstrate their commitment and support. 
"Now, when we get into acquisition mode, the first thing I do is spend time with the people who are interested in having us acquire their business," John outlines. "I want to know about their culture, I want to know how their people think, I want to share with them our fundamentals and see if they resonate. If you sense a level of compatibility, it makes the integration a heck of a lot more straightforward. 
"Looking ahead to the latter half of 2022, the general economic picture won't be as robust as we initially anticipated when putting our operating plan together in the fourth quarter of last year," John concedes. "In the absence of a black swan event, I don't personally foresee a recession, although I do see a slowing in the rate of improvement in the economy. Nevertheless, our forecast is telling us that we're going to be ahead of plan by around seven-to-eight percent. That's something we feel good about." 
The optimism at Stellar looks set to continue for the long term. "We're operating in a $2oo Billion B2B space, with about 57 percent of that split up amongst thousands of smaller transactional distributors," John adds. "With such a fragmented landscape, we believe that we have an opportunity to gain further market share profitably in the whole pie, with many of the industries we serve on long-term upswings. 
"We have heavy exposure in aerospace, something that we've secured intentionally," he concludes. "Despite what was a challenging environment during the pandemic, that's now coming back extremely robustly. Similarly, yacht building is an example of an industry that has remained robust throughout the last couple of years. If we continue to execute well, then we're hopeful that we'll be close to doubling our revenues within the next five years, between both acquisitions and organic growth."
Stellar Industrial Supply
https://www.stellarindustrial.com
Services: Advanced manufacturing product distribution