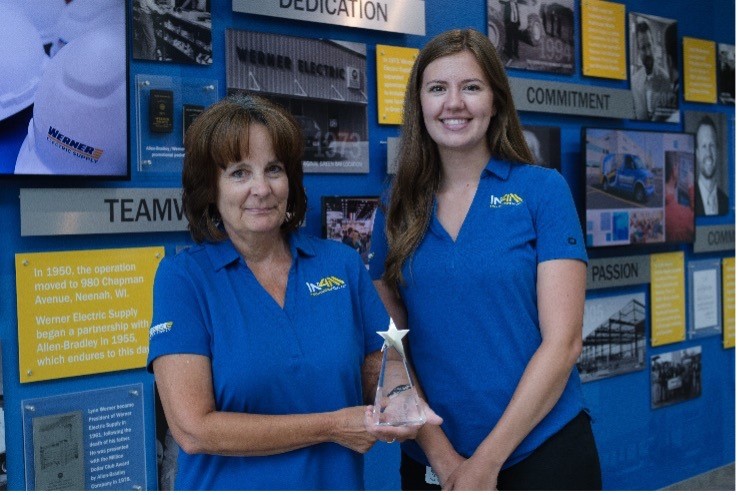 Werner Electric Supply Receives tED Magazine Best of the Best Marketing Award
August 25, 2022
Photo Details: Jenny Harris, event marketing manager (left), and Kendra Van Camp, marketing event coordinator (right), with Werner Electric's 2022 tED Magazine of the Best Marketing Award in the event category.
Company recognized for 2021 IN4M event at Lambeau Field
APPLETON, Wis. (Aug. 25, 2022) – Werner Electric Supply has received a tED Magazine 2022 Best of the Best Marketing Award for the company's 2021 IN4M event hosted at Lambeau Field.
The Best of the Best Awards celebrate the highest quality marketing efforts from electrical distributors as well as electrical product suppliers and manufacturers.
"IN4M was the largest and most ambitious event we have ever hosted in our nearly 75 years," said Brandon Day, vice president of technology, services and marketing at Werner Electric. "This recognition speaks to the many months of planning it took to organize this event, as well as the dedication and hard work of our staff and vendor partners. It was a tremendous environment for our customers to learn and network. We are very grateful for everyone who was a part of this event."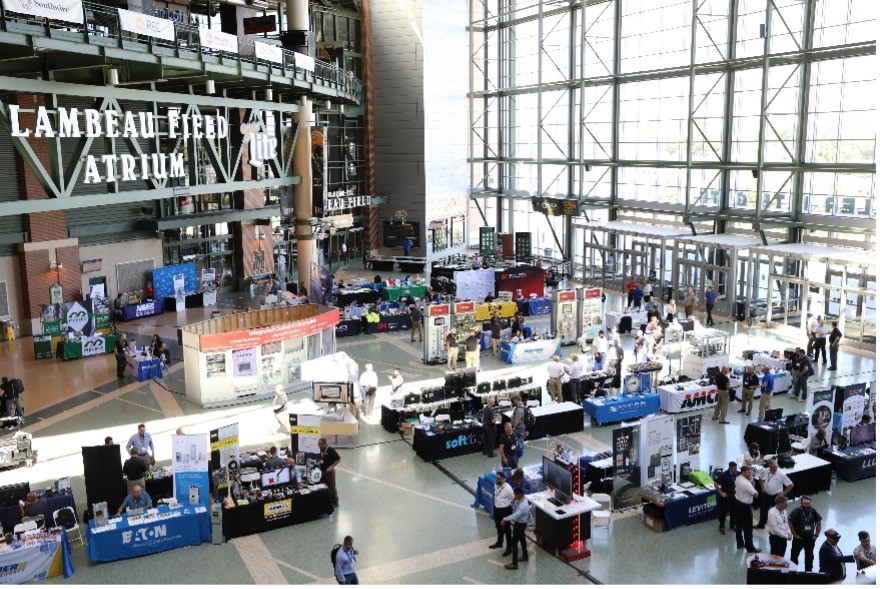 Photo Details: Werner Electric Supply IN4M trade show floor at Lambeau Field, August 2021.
IN4M was a two-day event showcasing Werner Electric's expertise in information-driven solutions for end-users, OEMs, system integrators and contractors. Nearly 600 customers, exhibitors, presenters and Werner Electric employees attended the event, which included technical sessions, labs, training courses, contractor CEU classes, product demos and a trade show.
The recognition marks the second time Werner Electric has been honored by tED Magazine in the Best of the Best events category. Previously, Werner Electric received the award in 2020 for its Pro4M event.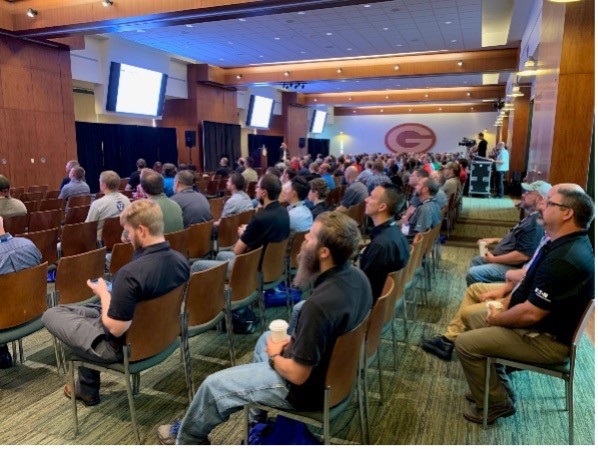 Photo Details: IN4M guests listen to the keynote speaker at Lambeau Field, August 2021.