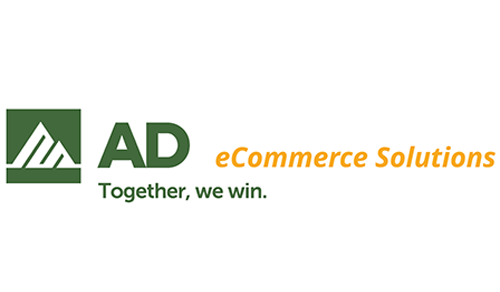 AD eCommerce Team Further Invests in Strong Content for AD Members & Onboards Technical Product Specialists
July 18, 2019
In just 3 years, AD eCommerce Solutions has made available over 4.3 million enhanced SKUs to almost 200 member subscribers, 97 of which are live with Digital Branches enabled by AD eContent. With the number of enhanced SKUs offered in the program growing exponentially, quality has and continues to be a major focus.
In addition to leveraging the scale afforded by operating in multiple industries and establishing roles in data governance, content process management and supplier management, AD is pleased to announce the new hires of two Technical Product Specialists. In these new roles, Gabe Llull and Jason Bordley will focus on data quality assurance and to strengthen the work flow efficiencies with AD members.
Gabe Llull joins AD after spending over 20 years at U.S. Supply Company, Inc., an AD independent distributor in the Plumbing and HVAC industries. During his time at U.S. Supply Company, Inc., Gabe served on AD's Plumbing Steering Committee for eCommerce. He brings with him in-depth product knowledge and expertise that will help enhance AD's SKU catalog.
In his 24 years working at Lowe's Home Centers, Jason Bordley brings to AD cross-industry expertise in the Plumbing, Electrical, and Industrial industries. His versatile product knowledge fills a gap amongst the eCommerce team and will help better serve AD members through the AD eContent Service.
Caroline Ernst, VP of AD eCommerce Solutions, comments, "In collaboration with our new member expert eCommerce Advisory Council, this initiative was developed as an investment in our existing content strategy and is designed to focus on developing enhanced product content that factors in the expertise of our two Technical Product Specialists. Jason and Gabe both have strong backgrounds and bring with them industry knowledge that is invaluable. We are very excited to have them join the team!"
AD eCommerce Solutions leverages AD's scale and community to enable Members to achieve their eCommerce objectives and win in an evolving digital world. To learn more about AD eCommerce Solutions, contact Caroline Ernst at cernst@adhq.com or (610) 977-3162.
The 2020 AD eCommerce Summit will be taking place February 10-12, 2020 at the National Doral in Miami, FL. Save the date & don't miss the opportunity to attend!