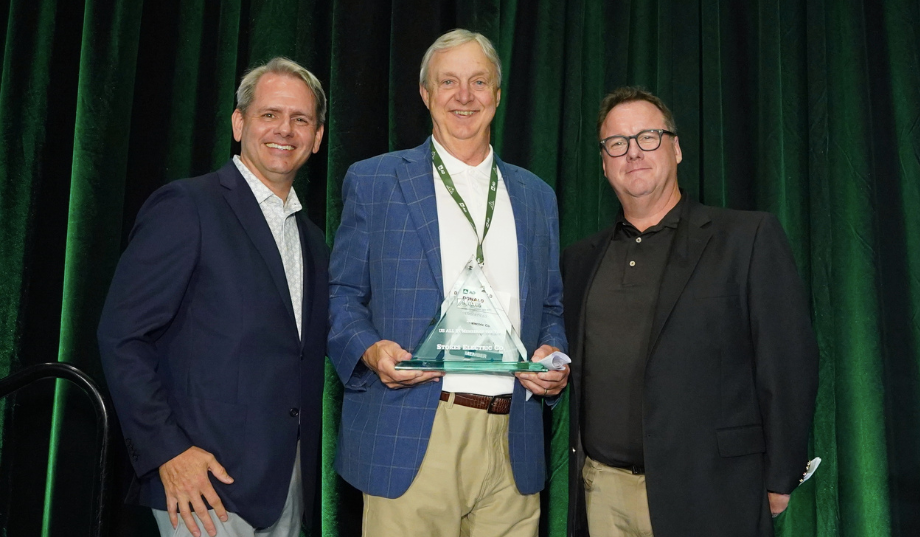 AD Electrical-U.S. members honored for growth and excellence at Spring Network Meeting
June 21, 2022
Orlando, FL – AD presented a series of awards at the 2022 AD Electrical-U.S. Spring Network Meeting to celebrate the division's success and recognize member companies who significantly grew their businesses.
"Every year, our members amaze us with their innovative ways of thinking and improving their businesses," said Dave Kinsella, president of AD's Electrical-U.S. division. "We're always proud to honor those members who have led the pack and taken their relationship with AD to the next level to fuel their growth. The awards are truly a reflection of how we are all stronger and more effective when we come together."
AD Member Growth awards signify a commitment to growth through AD programs and strong relationships with AD suppliers. The following companies received 2021 AD Member Growth awards: 
2021 AD ESD-U.S. Member Growth Award, Largest Dollar Increase: Border States
2021 AD ESD-U.S. Member Growth Award, Largest Percentage Increase: Toole & Rose Supply Inc.
2021 AD ESD-U.S. ALL IN Member of the Year: Stokes Electric Co. 
In his acceptance speech, Don Stokes, president and CEO of Stokes Electric Co. and ALL IN Member of the Year Award recipient, spoke about a time when his mentor and grandfather, who started Stokes Electric in 1933, coached him on the topic of supplier relations. 
"This is the most important resource we have," said his grandfather to Stokes when he was about 22 years old. Fast forward to 2022, Stokes says not much has changed with how they view their supplier partners and how they stay true to their core values. This is a testament to Stokes Electric's exceptional growth, engagement and participation.
"We want our manufacturer partners to want to do business with Stokes Electric. If they have discretionary business, we want them to think of us first," Stokes said. 
The AD Conversion Campaign, driven by participation and performance at the local level, has made a significant impact on growth and relationships with AD supplier partners. In 2021, the division closed $14.5 million in documented conversion opportunities to AD suppliers with a total of 448 entries.
Closing out the ceremony, Steven Guidry, vice president of supplier relations and marketing programs for AD Electrical-U.S., announced the prestigious 2021 Conversion Cup, awarded to AD Network 802 for successfully converting $1 million in new business to AD suppliers and a 41% participation rate.