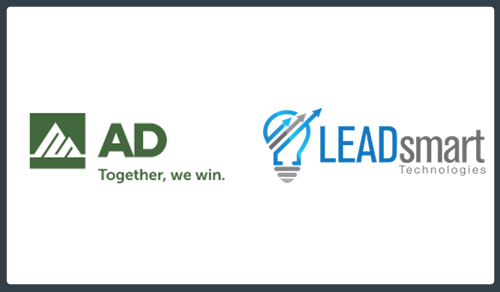 AD service provider LeadSmart launches predictable revenue blind spot assessment
April 8, 2021
Earlier this year, AD shared the exciting news about a new partnership with LeadSmart Technologies, a cloud-based software solution that combines an innovative CRM-Marketing Automation and Channel Management Platform, built for distributors. One of its most unique features is the ability to link manufacturers, distributors and manufacturing representatives together through the LeadSmart Connect Partner Portal. 
AD is pleased to share that LeadSmart is now introducing a new benefit to AD members: a LeadSmart Predictable Revenue Blind Spot Assessment. 
One of the most challenging issues facing business leaders is developing predictable revenue or revenue that they can rely on and fully understand where it comes from and why. Commonly, blind spots in sales and marketing can hamper efficient business growth. The challenge is they are often just that, blind spots, and it's been said that "if you can't measure it, you can't improve it."  
The LeadSmart Predictable Revenue Blind Spot Assessment helps companies peer into topics like customer acquisition, customer expansion, sales and marketing processes and workflows, pipeline management, channel partner relationships and more.  
"The blind spot assessment helps companies peer into areas of their business that they may not be thinking about or know that they need to work on. Once the blind spot assessment is completed participants have the option to be sent a detailed PDF document reviewing their results, how they scored against other companies and most importantly tools and tips on how to improve and turn blind spots into predictable revenue" says Kevin Brown CEO and Co-Founder of LeadSmart. 
"The team at LeadSmart has developed this great tool to peer deep into important topics that can really help members see where they are doing well and have room for improvement in sales and marketing. We're happy that LeadSmart is offering this opportunity to AD members" says David Hons, AD Director of Procurement.
To learn more about LeadSmart Technologies, visit their website at www.leadsmarttech.com or reach out directly to Kevin Brown at kbrown@leadsmarttech.com or 833-532-3832.