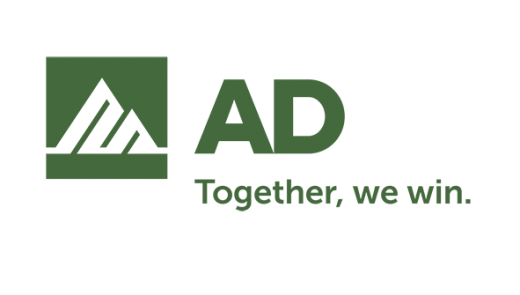 Our First Full Week Working Remotely.
March 20, 2020
A message from AD's CEO to all AD members sent Friday, March 20th at 5:03 pm
Dear AD Members,
I'm writing to you at the conclusion of our company's first full week working from our homes. Candidly, it was a difficult week. But I'm proud of how our associates pulled together, the attitude they demonstrated adopting to changing circumstances and their ability to successfully serve our members and suppliers with little to no interruption in AD services.
Payments were processed. Reports were posted. Virtual meetings were held in lieu of in-person meetings. While our physical offices were closed, our distribution center associates continued to work in our locations in Indianapolis, Reno, and Mississauga where, like you, we have implemented the necessary safety protocols to ensure they are staying healthy.
This COVID-19 pandemic is stressful. Let's admit that. No one knows how many people will become infected or how badly. No one knows how deep the business world will dip or for how long. Those are four major unknowns. So, let's acknowledge the stress associated with those and take a deep breath.
In the recovery world there's a saying (ok, it's a prayer) that asks God for the serenity to accept the things we cannot change, the wisdom to change the things that we can; and the knowledge to know the difference. Prayer or not, that's good advice.
What can we change? We can change where and how we perform certain functions. We can prepare, as best we can, for various contingencies. We can adjust to our circumstances. And we can help and support each other through these challenging times.
Beyond our day-to-day operations, here are some of the additional support initiatives that we've implemented.
1. Today, we are launching AD's COVID-19 Community Message Board where all members can go and ask questions, chat with each other, and share insights and best practices. Please click here to set up your account and begin participating! The message board allows you to set up a profile, select your industry, choose topics to discuss, and even chat with members located close to you geographically. This can be best practice sharing on steroids. If you log in and share content.
2. Starting next week, we will be aggregating content and sending AD members a multi-divisional blast email with links to the best-of-the-web stories on battling through this challenging period We're calling it AD COVID-19 News You Can Use, and it'll be curated by the AD community, for the AD community.
Each email will contain helpful articles, and trusted resources and information. My hope is that we'll deliver a set of useful information to make it easier than sifting through all the information being put out. It's worth noting that we are not claiming to be experts and are not making recommendations on what you should do – our independents know best how to run their businesses. We will simply be sharing reputable links to resources that you can refer to as you make decisions for your businesses, team and customers.
3. Your divisional teams will continue to reach out to you by phone and forward division-specific emails to you on a regular and timely basis with information about suppliers in your division, updates to AD supplier programs that you need to be aware of and market developments.
4. Additionally, we shifted our ISD-U.S., PHCP, Electrical and Gypsum Supply spring meetings to AD Live virtual formats so you can hear directly from us and from each other on the state of the business and industry. ISD-U.S. was held earlier this week. PHCP is next. ESD and GSD will follow shortly.
During times of uncertainty, our top priority is keeping our members, associates, supplier partners, and service providers safe and connected, because in times like these, there's nothing more important than the relationships we have built and the basics that make our community successful.
The AD Community is strong, smart and resilient. I have tremendous confidence in your creativity and abilities. The AD staff is strong, as well. We have more experience, talent and better governance then at any point in our history. Will every decision we make be correct? No. But working together, as channel partners, co-workers, friends and families I do believe we can navigate whatever lies ahead.
Please reach out and let me or the team know how you are doing and how we can better serve you.
Warm Regards,
Bill Weisberg
Chairman & CEO