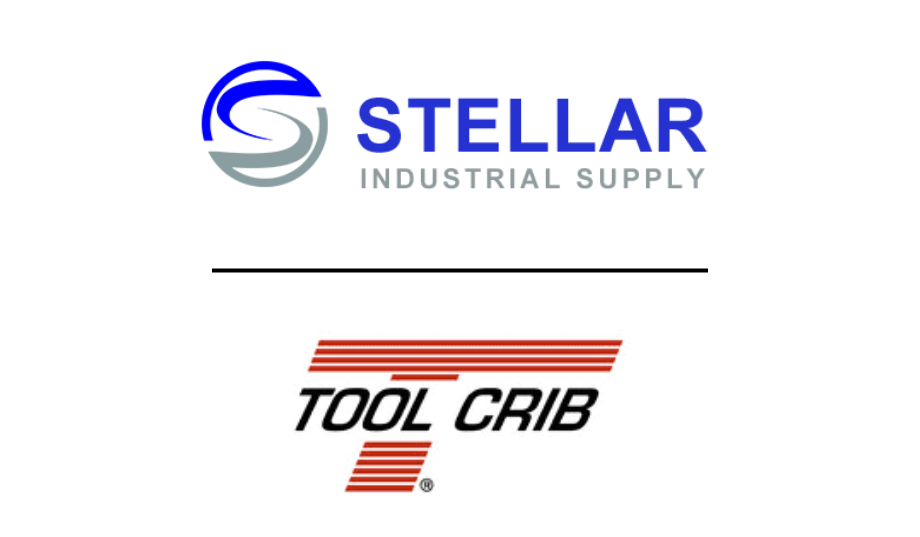 Stellar Industrial Supply Signs Definitive Agreement to Acquire Knoxville, TN-based Metalworking Distributor The Tool Crib
August 17, 2023
Marks company's 18th regional hub, as expansion-by-acquisition strategy grows coast-to-coast presence
Tacoma, WA— Stellar Industrial Supply, which distributes more than 90,000 MRO (maintenance, repair and operation) products and tools from more than 1,500 brands for Safety, Metalworking, Marine Supply, Aerospace, and other general manufacturing and processing organizations, and also offers customized Indirect Material Management, announced today the signing of a definitive asset purchase agreement to acquire Knoxville, Tennessee-based metalworking distributor The Tool Crib, Inc. (TCI). Closing is scheduled for August 31, 2023. TCI, focused on metal working and technical support to both large and small manufacturing facilities in the Southeastern United States, becomes the 18th regional hub for Stellar Industrial Supply as it builds out a coast-to-coast presence.
"Stellar Industrial Supply is ecstatic to expand our coast-to-coast presence as this acquisition gives us an immediate strong Southeast regional footing. The Slagles have done a marvelous job building TCI's outstanding reputation for delivering high value, consultative partnering with their customers. That approach perfectly mirrors the laser-focused, customer-centric approach we strive for at Stellar," said Stellar Industrial Supply president and CEO John Wiborg.
Stellar Industrial Supply provides coast-to-coast support for its customers, now boasting 18 regional hubs, with facilities including: Portland, OR, Albany, OR, Everett, WA Tacoma, WA, Seattle, WA, Spokane, WA, Los Angeles-Metro, Upland, CA, Central Valley, CA (San Luis Obispo, Ventura), Salt Lake City, UT, Sparks, NV, Denver, CO, Billings, MT, Phoenix, AZ, Knoxville, TN, Lawrence, PA, and Tampa, FL.
"We are excited to be joining the Stellar organization and believe this is an excellent opportunity for our customers, our employees, and our suppliers to grow and expand our capabilities as an organization and for each of us individually and professionally. By combining forces with Stellar Industrial, we can leverage our collective strengths to better serve our customers and ensure a solid and secure future for our employees and our suppliers," said Frank Slagle, president, The Tool Crib.
Additionally, the Stellar DCS program aims to foster "Ideal Customer-Supplier Partnerships." Working on behalf of both parties, Stellar Industrial Supply deploys the most efficient, cost-effective products that optimize plant operations and help run them smartly and safely. Since its inception in 2010, the DCS program has generated over $169M in cost savings, all of which are customer verified. The program saved customers nearly $18 million in total in 2022.
About The Tool Crib
The Tool Crib is a full-service industrial distributor serving Industrial accounts in the Southeastern United States since 1951. Specializing in metal cutting tools, grinding wheels, die supplies, precision tools, gaging equipment, and related lines, we serve in many industries, including automotive, aerospace, firearms, defense, and all associated and related industries around these primary markets.
About Stellar Industrial Supply
Stellar Industrial Supply distributes more than 90,000 MRO (maintenance, repair and operation) products and tools from more than 1,500 brands for Safety, Metalworking, and Marine Supply, general manufacturing and processing, machine and metalworking shops, and marine and construction organizations. Stellar also offers customized Indirect Material Management; and a broad array of hand tools, power tools, cutting tools, abrasives, aerosol chemicals and paints, shop supplies, safety, marine and construction supplies. Stellar is a proud member of Affiliated Distributors and the Industrial Supply Association.