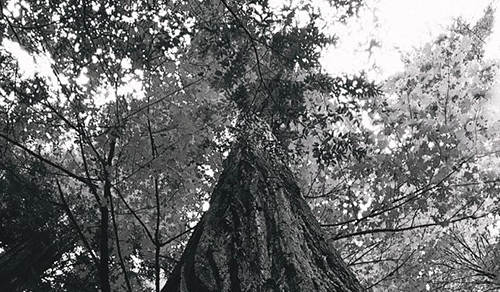 Strong Roots, Strong Branches: AD Field Marketing Summits
January 8, 2018
AD's Field Marketing Summits (FMS) offer an unprecedented opportunity for AD members and supplier partners to invest in their joint business and partnership. Being fully immersed in planning, setting annual collective goals, and following through with these plans throughout the year is a proven formula for winning market share.
"As an AD member for 16 years, I found Field Marketing Summits to be a unique way to grow my business in a very fun, easy-to-do, and really flexible way," shared Jeffrey Beall, AD U.S. & Canada PHCP Divisions President and a former AD member who hosted many of these events. "They provided a model and a structure for our business, to help plan, grow, and have accountability and to understand products so that our staff could really see the benefit of being in AD."
A Results-Based Event
"We host Field Marketing Summits because year after year, our FMS vendors in aggregate outperform our total company sales growth," said Steve Van Backman, President & COO of Iowa-based Electrical Engineering & Equipment (3E). "There's a magic that happens when our key vendors come to the FMS prepared with a plan for new product introductions and programs, 3E comes prepared with a company-wide marketing and sales strategy, and we integrate those strategies into individual branch and account manager plans."
At Lafayette, IN-based Kirby Risk Corporation, Vice President of Marketing and Construction Sales, Kyle Krizan said that participation in Field Marketing Summits not only helps Kirby Risk's sales and management teams build personal and working relationships with vendor partners, but also provides a means of aligning sales goals with participating vendors. "One of the major benefits of holding this event is that it allows our field sales team to meet with each of the participating manufacturer's field sales teams, where they can plan and strategize early on as to which of our customers we'll target and what products are best to promote to help drive mutual market share growth," Krizan said.
At Chicago-based Columbia Pipe & Supply Co., AD Field Marketing Summits have delivered proven results. "We consider our annual Summit to be one of our most valuable assets when it comes to selling, building both customer and supplier relationships, and increasing our product knowledge," confirmed Corporate Product Manager Paul Mendez.
Karen Fox, National Sales Manager, Commercial at Keeney Manufacturing Company in Newington, CT, agreed that proactive participation in the Summit boosts sales performance. "Whether it's a new product or category launch, a new strategic partnership, or the expansion of a relationship, each FMS is a unique way to drive a plan for success and, on average, members that choose Keeney to be an FMS partner have experienced a minimum of 20-25% growth in that year," Fox said.
Ingredients for a Successful Summit
In their experience, "commitment on the part of both the Abatix team as well as supplier participants makes for a successful FMS," shared Terry Shaver, President of Texas-based Abatix Corp. "Prior to the event, we strive to have a specific focus that's relevant to each supplier to discuss with our team."
From the perspective of AD supplier partner, Milwaukee based PFERD, President Gene Huegin agreed that preparation prior to the event is key and requires a lot of forethought. "We ensure that we dedicate the right 'mix' of personnel to attend the meeting and like to reach out to the AD member's sales executive prior to the meeting to determine goals and share our objectives for the FMS," he said.
For Susie Johnston Fox, President & CEO of Missouri-based Johnston Industrial Supply, planning for an FMS is a continuous process. "We put a lot of effort and thought into it, not only prior to the event, but also post-event," she said.
Information and research are key to a successful FMS experience for Encore Wire. "To prepare, we pull lots of internal data, like sales and pounds year/year, product mix, profitability, support across all categories, and branch support to name a few," said Donny Spurgin, Vice President of Sales & Development. "We also check with our inside sales, shipping, quality control, accounting, and credit departments regarding any issues or accolades that need to be discussed. After we collect all of this information, we build a file comprised of updated marketing materials, samples, and videos that we feel are pertinent to the upcoming meetings."
Tips for Triumph
All AD members agree that thorough planning and preparation are key to maximizing the success of a Field Marketing Summit.
PFERD's Huegin recommends that both members and suppliers come to the event prepared and with a clear understanding of their objectives. "Make sure that goals and targets are defined and deadlines are established to help hold each other accountable for the commitments discussed at the FMS," he said.
Tom Bisson, Vice President of Sales, Electrical Distribution at General Cable advised distributors and suppliers to have the right people in attendance to maximize the productivity of exchanges. "You want to keep meetings fast-paced and the people directly accountable involved," he said, adding that offsite locations help combat the lure and distraction of daily business activities. "In addition, at one Summit we recently attended, the member used the event as an opportunity to give out awards to their inside and outside sales associates; it was a very nice touch and we were happy to support it," Bisson said.
According to MKS Pipe & Valve's Adams, "members and suppliers must enter into these events with an open mind and a trust between them to accomplish a common goal, which is to make their marketing partners and ultimately the end user successful. It's really true that 'together we win.'"
To read this article in its entirety click here: http://cp.revolio.com/i/873071-2017/53.