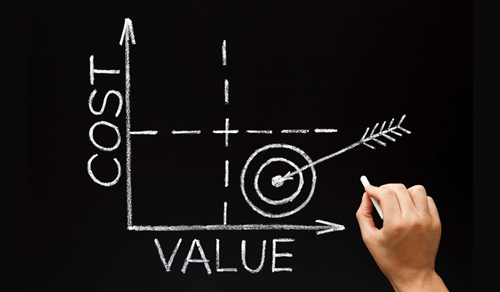 The ROI of using a recruiter
October 22, 2020
Most forward-thinking companies look at the hiring of a recruitment firm from a return on investment viewpoint versus purely as an expense. Hiring a good recruiter can have an ROI and top talent can make a lasting impact on an organization.
Time is money
In many industries, including recruitment, time is money. And in any sales organization, there is a lost opportunity and diminished revenue the longer a position goes unfilled or a customer base is not called upon.
Examples of perceived costs
A sales rep with a $4m book of business at 18% average GPM produces $720,000 in gross profit per year or $60,000 per month.
If that person leaves the company and that position remains open for three months, that is a potential $180,000 opportunity LOST.
If a recruiter can fill a role within a month, will paying a recruiter's fee make a difference?
A typical recruiter fee might be 25% of salary. Thus, if the sales rep earns a base pay of $90,000 the recruiter's fee would be $22,500.
Does the $22,500 to fill the role quickly with a top talent feel better than losing $180,000 in gross profit margin?
It typically takes a new sales rep six months to ramp up, so total opportunity cost is not just the time the role goes unfilled, but also a portion of the ramp up and conversion time. So, an open position can actually cost more than the $180,000 if it remains open in a good territory for three months. In fact, in the example above, the time savings to fill the open role utilizing a recruiter, translates into real earnings for the territory.
The opportunity costs lost can be derived by several means, but even after reducing the gross profit by the cost of that salesperson, it is still a significant lost opportunity related to net profit as well.
Should clients be more interested in performance than cost savings?
Most clients use a recruiter because they want results. They are more interested in a recruiter finding them a great hire than they are in cost savings. Recruiters often hear, I need the role filled with the right person and quickly. That is basically it. A good search firm can identify the right person for a position and then quickly run a candidate through their process – sometimes within 24 hours of getting their resume. From there, timing is based on the client's ability to assemble an interview team, interview candidates, and make a selection.
A good search firm can help with the job specs, typically has a network and/or pool of candidates, has strong market knowledge, is driven by (and paid for) results, can be 100% focused on the search (not distracted by other HR or operational responsibilities), and has best in class screening techniques, etc.
How the recruiting process works:
Hiring a recruiter with industry experience (that has walked in your shoes) will provide you with access to top quality candidates with a much faster turnaround. It will save you money in the long run and give you and your team one less thing to deal with.
GRN Coastal is such a firm. We are from the industry and for the industry! If you would like to talk to us about how recruiting works, or if you'd like to hire us to help you fill an open position, please contact us today and learn more about how we can complement your recruitment efforts.
About the author: John Salvadore is the founder and Managing partner of GRN Coastal, a full service recruitment company. You can reach John at Jsalvadore@grncoastal.com or visit their website at www.grncoastalrecruiters.com.