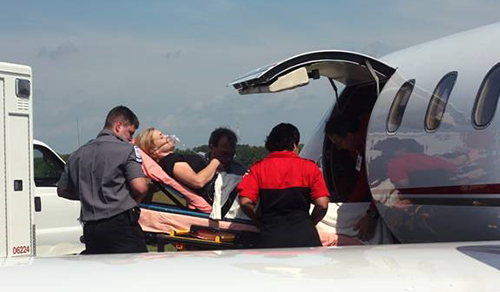 What You Don't Know About Travel Insurance CAN Hurt You (and Your Family, and Your Pocketbook)
April 3, 2019
Too many travelers think their travel insurance, or health insurance, or credit cards get them home in a medical emergency. That is not, actually, what most "evacuation coverage" covers.  It may sound boring, but understanding what travel insurance does, and does NOT cover, can spare you some very unpleasant surprises, and some very unpleasant circumstances. It can also save you between $30,000 and $180,000 if you, or a family member, is injured, or becomes seriously ill, while traveling.   
Over 10 million travelers are hospitalized each year. Don't wait until you, or a family member, find yourself stuck in a hospital far from home to discover coverage limitations. 
Click here for a quick breakdown, because what you don't know can hurt you, your family, and your pocketbook.
AD Procurement Service Provider Medjet is the premier air medical transport and crisis response program for travelers. Medjet protects individuals and families, corporations and organizations, and is trusted by Fortune 500 executives, celebrities and the NFL. Medjet offers affordable personal and corporate memberships at discount rates to AD members. To learn more about how Medjet can protect you, your family, and your staff, reach out to Alexa Beech  reach out to Alexa Beech at (800) 527-7478 or abeech@medjet.com.